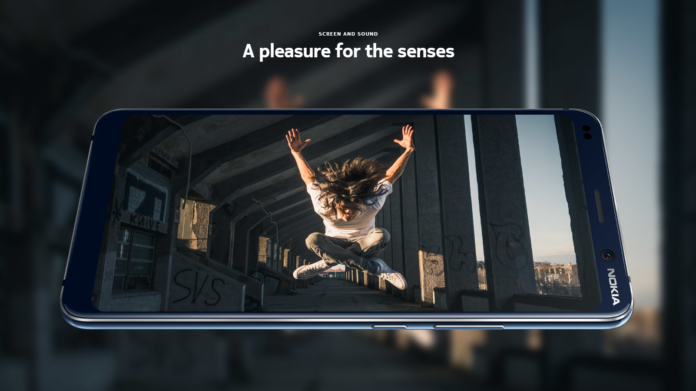 Many owners of Nokia 9 PureView can now unlock their phones by using almost anything.
The latest fingerprint update has worked well for some, and not so well for others.
The security of biometric locks in smartphones is still not cut out for a universal day to day use.
Owners of Nokia's latest flagship device, the Nokia 9 PureView have just received a bug-fixing update that was supposed to take care of a few issues with the camera's stability, implement software optimizations, and make that in-screen fingerprint sensor a bit snappier and reliable. Ever since the device was released, Nokia clarified that a fingerprint-fixing update would arrive soon, relieving people from the multiple false-negatives that they had to live with.
We are rolling out a software update to your Nokia 9 Pureview. Kindly re-enroll your finger print for best experience. While update is staged it is available in most markets already. #nokia9pureview 📷📷📷📷📷

— Juho Sarvikas (@sarvikas) April 19, 2019
However, and according to multiple reports from users who got the update, the fingerprint sensor of some devices has become utterly unreliable as a security measure, as it is now prone to random false positives. Apparently, people have managed to unlock their 9s by using different fingers than the ones registered, or even other peoples' fingers entirely. What is the funniest of all, is a demonstration video by "Decoded Pixel" who unlock the PureView by using the bottom of a chewing gum packet.
Video of the fingerprint sensor unlocking phone with a packet of chewing gum and someone else's finger pic.twitter.com/jwY4ZG7uCh

— Decoded Pixel (@decodedpixel) April 21, 2019
While not everyone can replicate this, many others report a wide range of newly introduced problems to how their device's fingerprint sensor works after having installed the latest update. For example, some claim that the edge detection has gotten much worse. What seems to be the situation here is the setting of the tolerance rate to a level that is beyond safe anymore, when combined with lesser quality sensors. If that is really the case, it's a shame to see this type of hardware being used in Nokia's flagship. As an owner of another high-range model of the same manufacturer, I can confirm that my fingerprint sensor is disgracefully inconsistent and makes the phone hard to unlock in many situations. Of course, that doesn't mean that all Nokia's are either too hard or too easy to unlock, but I am getting suspicious that HMD may not be shopping for fingerprint sensors from the top shelf.
Nokia 9 PureView's previous update brought the face to unlock capabilities to the device, which could be a better biometric alternative compared to a fingerprint lock that unlocks with anything, including bubblegum. Nokia's FIDO-Certified face unlock is marketed as "TrulySecure", supposedly achieving accuracy rates of 99.999%! The company, however, is locking down the feature, not allowing Nokia 9 owners to use it for mobile payments or other critical stuff. Are they not trusting their own "industry-leading" anti-spoofing algorithms? Maybe not. Or perhaps it's just a precaution. Either way, this story shows that as far as security via biometrics is concerned, we're not quite there yet.
What has been your experience with the Nokia 9 Pureview so far? Let us know in the comments section below, or share your thoughts on our socials, on Facebook and Twitter.