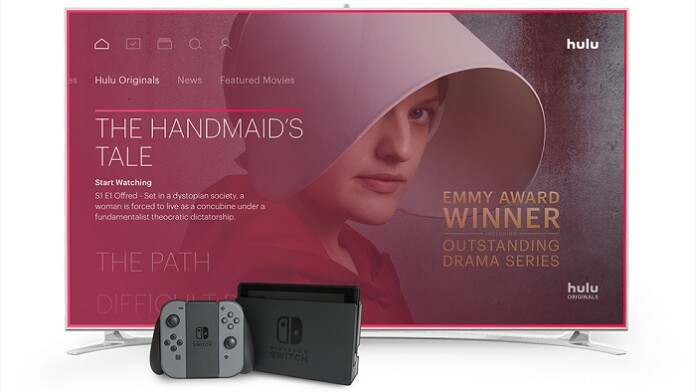 When you think of the Nintendo Switch, video games probably strike your mind first. Well, not anymore!!! Things just got a lot more exciting with Hulu announcing on Thursday, the integration of its services into Nintendo Switch. As of 9 November 2017 therefore, subscribers of the video on demand service can now get Hulu through Nintendo Switch. So if gaming and TV are two things you can't resist, you may have found yourself a new best friend.
By integrating its services to Nintendo Switch, Hulu is offering an irresistible package (breathtaking games and a huge online streaming library with access to exclusive blockbuster show movies, kids series, and much more) to entertainment addicts. And while it is great being able to get Hulu through Nintendo Switch, there is a lot more to be excited about.
Switch owners have the option to add Live TV to their entertainment experience. With over 50 top Live and On Demand channels, including FOX, ABC, NBC, CBS, ESPN, FX, NBCSN, FS1, History Channel and TNT, subscribers can watch live sports from top pro and college leagues, plus regional sports networks available in many areas. They can also enjoy national news with local feeds available in selected cities. If you thought you could ever get bored with your Nintendo Switch, Hulu just changed that for you.
Irrespective of your service plan, Hulu ensures that you have an awesome experience with your Nintendo Switch. They're not only granting access to their vast catalog of award-winning content, but they are also giving you the ability to customize your experience by adding up to six profiles and HBO®, Cinemax® or SHOWTIME® premium add-ons.
Do you want to get Hulu through Nintendo Switch but do not have a Hulu account? Consider subscribing to one of Hulu's interesting packages. A basic subscription costs $7.99 every month. However, this comes with commercials. A No Commercials plan is available for $11.99 per month. For those who want to get a superior experience with Hulu on their Nintendo Switch, the Hulu with Live TV plan is available for a monthly fee of $39.99.
It is important to note that you will be charged as a recurring transaction immediately your trial period ends. If you do not want to be charged, you will necessarily need to cancel your initial subscription before the end of the trial period. The monthly subscription fees will also be deducted automatically if you do not cancel your subscription at least 24 hours before the end of an existing subscription. You can, however, manage your subscription, cancel, or turn off the auto-renewal function in the Settings of your Hulu account.
For those go for the live TV subscription, the Hulu-Nintendo collaboration reserves something even better; a personalized experience. Subscribers get to identify what they like to watch, and recommendations are presented them based on their favorite choices. This means you never have to worry about remembering which channel airs your favorite show and at what time. These services are brought to you at a relatively affordable price.
With this latest collaborative effort, Nintendo and Hulu are set to thrill clients with a newer, a bigger and better experience. And if games and TV thrill you, perhaps it is time to consider going for a Nintendo Switch. You are guaranteed the best of both worlds, and the experience isn't ending anytime soon.