Just as the number of Kodi boxes was rising in the UK, the government decided to declare a war on these streaming devices. However, illegal streamers do not seem to lack imagination when it comes to surpassing bans and blocks. Therefore, they're coming up with new ways of illegal streaming. That's why there is a new free streaming warning for anyone who partakes in illegal streaming. This time, it has to do with social media services.
What Is the New Free Streaming Warning?
One example of why the government sees social media services as the new illegal streaming problem has to do with one boxing match. Namely, as far back as April 2017, more than 4000 people have seen a fight between Anthony Joshua and Wladimir Klitschko illegally via a Facebook live-stream. Those who wanted to see it legally had to pay $20 to Sky Sports. That is why Craig Foster, the Sky user who acted as Robin Hood and streamed the match through Facebook had to pay a $5000 fine. Similarly, a 21-year old who streamed "Deadpool" in the US while it was still in theaters got arrested. In the US piracy is a top-level crime.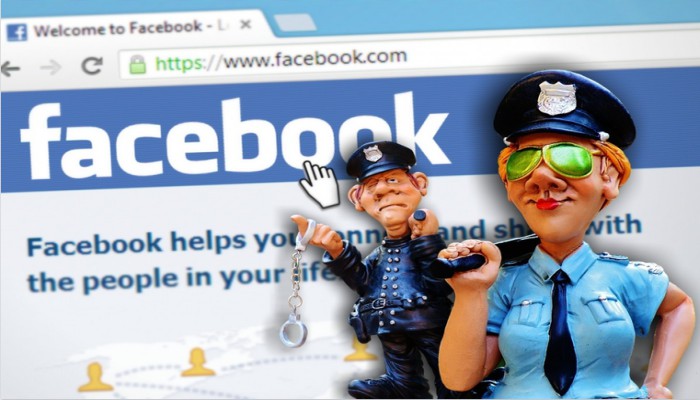 Therefore, due to the recent crackdown on Kodi boxes, as well as torrent websites, it is only natural that those in need will turn to social media services. However, media companies already have techniques to put a stop to the illegal stream. It is not questionable that they will do everything in their power to find you and make sure you get punished.
Should the New Free Streaming Warning Concern You?
One thing that is important to mention here is that you can be in dire straits no matter what device you are using. Whether you're using a Kodi Box, your smartphone, or a web browser, you will be breaking the law all the same.
It's also important to remind that under the new Digital Economy Act, digital piracy has come on par with physical piracy. That means that instead of maximum 2 years, the maximum sentence for online copyright infringement goes up to 10 years. With all of that in mind, it's seriously advisable to think twice before deciding to be a part of the new illegal streaming movement.
Final Thoughts
Why do you think online users keep coming with new ways of illegal streaming? Are subscription fees too steep? And do you feel that the new free streaming warning concerns you? Let's hear you out.