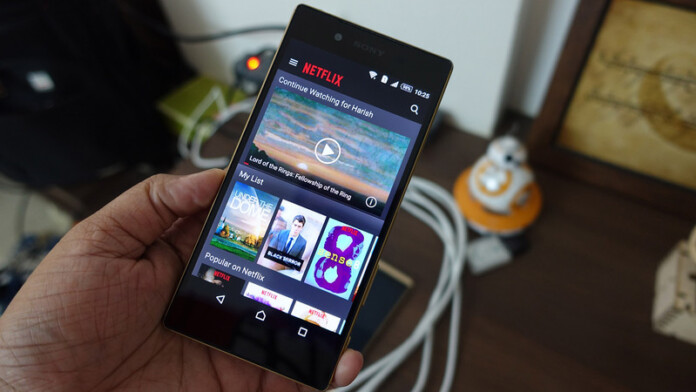 Netflix updated its Android app to make file management easier with Smart Downloads.
The new feature automatically deletes episodes that have already been seen making it a perfect feature for users who have limited storage space.
The new update also allows users to limit downloads to Wi-Fi networks only as a means of saving mobile data.
Netflix is making life simpler for Android users with its new Smart Downloads feature. You will no longer have to worry about limited storage space as the app will automatically delete episodes after you finish watching them. As soon as you finish watching an episode, the app will now download the next one automatically. With most new device coming with a fixed amount of storage with no SD card slots, it is a great addition to the already well-rounded app.
Director of Product Innovation Cameron Johnson mentioned in a post today "We know how annoying it can be to go through all your apps and delete files you no longer need; we also understand that when it comes to Netflix, the faster you can get to the next episode you want to watch, the better. Whether it is smart downloading or viewing a mobile preview, we realize the best part of Netflix is connecting with the stories you will love in an easier and more fun way."
Netflix revealed that the new feature was introduced to make mobile streaming more intuitive for users. With most users having access to limited amount of data per billing cycle, the app can now be set to download any content over Wi-Fi only to save data. Downloads over Wi-Fi is now the default setting to prevent accidental data usage.
Smart Downloads is enabled by default on the Netflix Android app and users have the option to disable it. The feature is live for Android tablets and mobile devices only and the streaming company didn't mention if it will be making it into iOS devices as well.
Netflix has been experiencing a rapid growth rate and has become the number one subscription-based streaming platform. While YouTube is still leading, Netflix is the best source for exclusive content from across the world. Users are willing to pay for Netflix content over other free services. The new features make the service even more compelling to Android users and hopefully the feature is brought over to other platforms as well.
What do you think of the new Smart Downloads feature? Let us know in the comments below. Get instant updates on TechNadu's Facebook page, or Twitter handle.