MindGeek is the company behind some of the most visited porn websites in the world, as well as the owner of well-known adult production companies.
MG Premium, a subsidiary of MindGeek, is one of the most active senders of DMCA notices to Google, with over 215 million submissions so far. 
Now, MG Premium is taking its fight to a US court to identify individuals hiding behind Cloudflare, one of the world's most popular CDN providers.
In the world of Internet porn, websites such as Pornhub, RedTube, and YouPorn are some of the most popular ones. In addition, adult production companies such as Brazzers and Digital Playgrounds are one of the most valuable ones. What's in common for all those brands is their owner – a company called MindGeek. As one could expect, a company such as this one is heavily focused on battling copyright infringement and piracy. And now, MindGeek is going after the world's most popular CDN (content distribution network) company, Cloudflare, to uncover individuals hiding behind CDN systems.
One of the subsidiaries of MindGeek, MG Premium Ltd, is involved in submitting DMCA notices to stop the company's videos from resurfacing on 'tube' websites. In fact, MG Premium is one of the most prolific senders of DMCA notices to Google, having sent over 215 million notices so far. However, battling copyright infringement via DMCA does not affect individuals posting that content. Instead, it simply prevents other Web users from finding copyrighted content by having it removed from the Google search. With this in mind, MG Premium has turned to a Washington federal court to find the identities of users who had illegally uploaded the company's content. More precisely, these are individuals who have uploaded copyrighted content on Waxtube.com, Vivud.com, Veporns.com, Tubezx.com, Siska.tv, Redwap.me, and Pornbraze.com. The subpoena specifically targets the CDN company behind all those websites, which is none other than Cloudflare.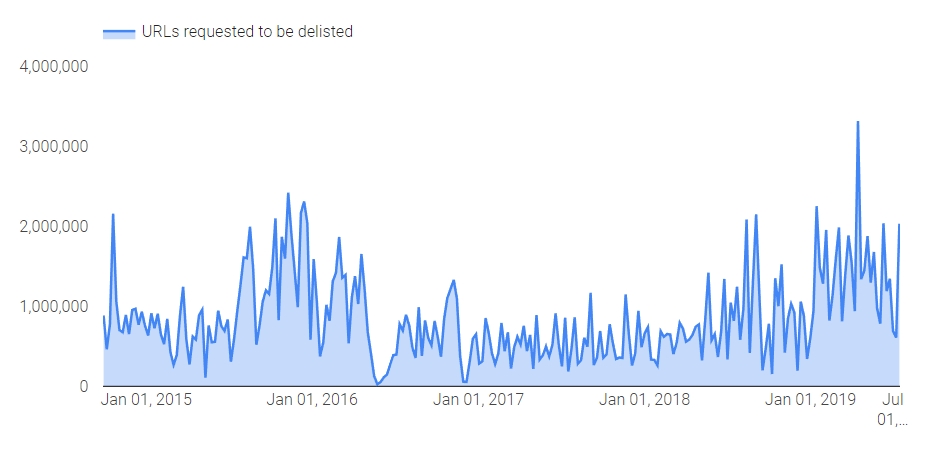 The subpoena documents say that MG Premium is after Cloudflare since this company's CDN network was used to host the content in question. In addition, MG Premium says that all notifications have met the requirements of 17 U.S.C. § 512(c)(3)(A) – which point to copyrighted works that have been infringed upon. As could have been expected from such a diligent sender of DCMA notices, the list of copyright-infringing URLs spans over six pages of the document regarding Waxtube.com. However, documents related to websites such as Vivud.com and Tubezx.com span to over 580 and close to 400 pages of copyright-infringing URLs, respectively. You can check the Waxtube subpoena documents here: 1, 2, 3, 4.
As you can imagine, this isn't the first time that DMCA subpoenas find their way to American courts. The Recording Industry Association of America (RIAA) relies heavily on DMCA subpoenas to target YouTube ripping websites. In addition, the RIAA has also started to target Cloudflare recently. So, the question is whether Cloudflare could be forced to hand over any type of PII data? And if this happens, we'll likely see a huge shift in the way individuals use CDN services to post 'problematic' content online.
Do you think that Cloudflare will hand over personally identifiable information about its users? Let us know of your thoughts in the comments down below, and also on our socials, on Facebook and Twitter.