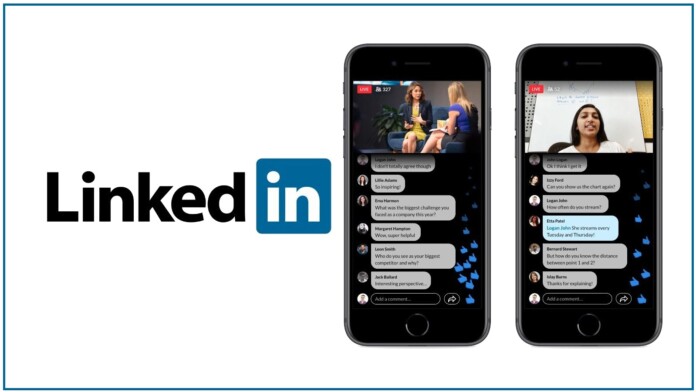 LinkedIn Video promises to bring a new motion to Microsoft's business social media platform.
Live video feeds will be used to cover various events and use case scenarios, curated and polished by 3rd party services.
Users will be able to interact with the live feed, and maybe they'll have to pay in order to join it.
LinkedIn Live is a new feature that has just landed in Microsoft's popular social network that is devoted to those who want to approach socials from a business-work perspective. This new feature will make it possible for users to create videos to cover product announcements, conferences, Q&As, and other elements that underpin professional and company activities online. This new "Live" service comes with its own team of the third-party video feed and streaming services, so that LinkedIn users can collaborate with them to deliver polished video feeds and communicate their message in full adherence to their brand, thus maximizing its the video's impact without having to employ producers.
There will be a galore of third-party streaming experts that will join LinkedIn in the context of the "Live" service, with Microsoft already having announced Switcher Studio, Wowza Media, Socialive, Wirecast, and Brandlive. Pete Davies, the Director of Product Management at LinkedIn has made the following relevant statement: "Video is the fastest growing format on our platform right now, and the one most likely to get people talking. Live has been the most requested feature."
However, and in spite of this realization that comes from official lips, it seems that Microsoft was way too slow in moving forward with videos on its LinkedIn platform. Interestingly, Skype and Linkedin are both owned by the Redmond company, and yet a unification or at least a bidirectional beneficial inter-operation between the two platforms is nowhere to be seen, not even now that Live is out.
The LinkedIn users who will join a live video stream will be able to "like" it, ask questions on the chat, make live comments or suggestions, etc. The video hosts on the other side will have full moderation power over the user comments so that everything will stay under control. Whether or not those who join live video feeds will be charged has not been clarified yet, but naturally, there will be some kind of a monetization approach to the new feature.
Currently, the LinkedIn Live service is being tentatively launched in the US as part of its beta-testing phase, and those who will take part in its testing can only do so after being invited. If you want to give LinkedIn Live a go yourself, make sure to check the platform's announcements often, as a contact form is soon to be made available online for those who want to apply as beta testing participants.
Do you think that LinkedIn Live will bring a breath of fresh air to Microsoft's business social? Let us know of your opinion in the comments below, and don't hesitate to do the same on our socials, on Facebook and Twitter.