Microsoft is working on a "Conversational Format" feature in Windows 10's current Insider build.
The File Explorer will now show a file's date in terms of recency in hours, minutes and days.
The change is optional and can be disabled from the File Explorer settings.
Windows 10 users who are on Microsoft's Windows 10 Insider build 19H1 (Build 1903) revealed that File Explorer is revamping how a file's time is displayed. Instead of seeing the creation date in a time and date format, users will soon see how long ago the file was created in formats like 'minutes ago,' 'hours ago' and 'days ago.'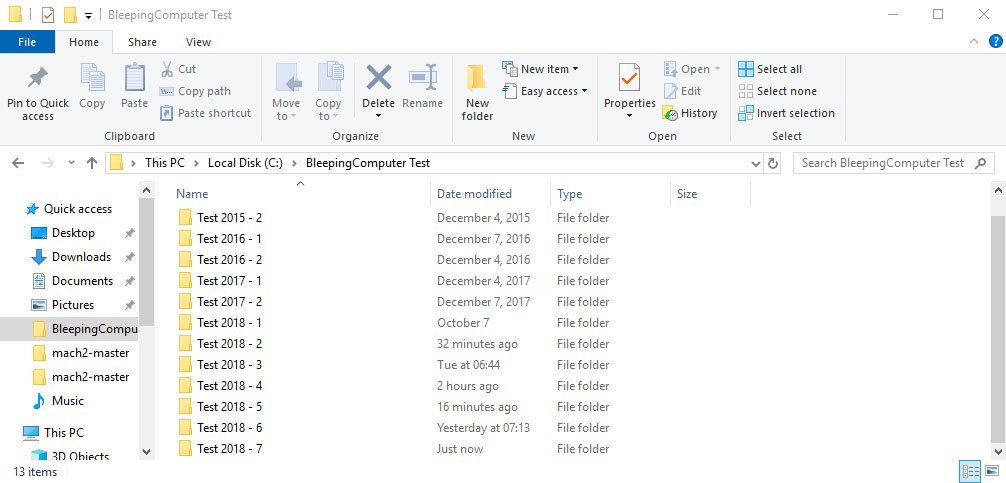 Microsoft revealed at the launch of the build that some Insider users may notice changes to how the File Explorer shows dates and it is still a work-in-progress feature. The company will reveal more details in the future. The new change is called the "Conversational Format."
Prior to the updated File Explorer always displayed dates and times in formats depending on your region in either "day/month/year hour: minute" or "month/day/year hour: minute." The new time format by Microsoft shows it as a string instead which shortens the date. Insider users have been tinkering with the new format, and it turns out that it uses the same format for all regions. It indicates that Windows wants to unify the date and time formats to the single Conversational strings.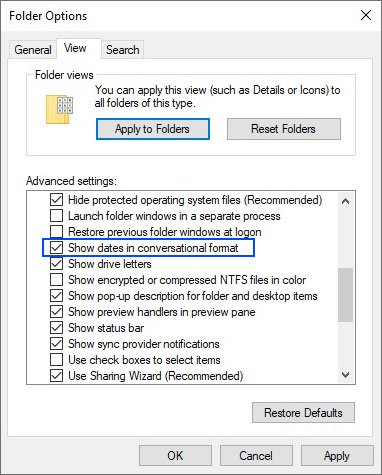 Most users revealed that it is far more convenient in the existing format as they can compare file dates quite easily. However, the feature can be disabled and as long as it is not forced upon users by Microsoft, it seems like a fine change. Currently, you can enable or disable the conversational format by heading to the View tab in File Explorer and clicking on the Options button. In the menu that appears to choose "Show dates in conversational format" under the Folder options if you want to enable it and uncheck the box if you want to disable the feature.
What do you think about the new conversational time format for Windows by Microsoft? Let us know in the comments below. Come chat with TechNadu on Facebook and Twitter.