Logitech's new G305 wireless mouse comes with a high-quality optical sensor at a budget price of $59.99.
The G305 mouse is using the company's flagship HERO sensor and 'Lightspeed' wireless tech.
Logitech is constantly updating their list of gaming mice. Precision, speed, and battery endurance are what gamers are looking for when buying a new device. The company's new G305 wireless mouse meets all of those requirements. The new mouse has six programmable buttons, including the regular left and right click and scroll wheel.
The G305 will not have any kind of fancy LED lights considering that its price will be $59.99. At a first sight, this is considered a budget price for a gaming mouse, and nothing particularly stands out about this device, until you look at what is lying "under the hood".
Logitech G305 is equipped with HERO optical sensor. This is the company's flagship sensor and something they place in their high-end gaming mice. It offers 200-12,000 DPI tracking. The company claims that this new optical sensor is not only very precise but also power efficient since it can offer 250 hours of gameplay with a single AA battery.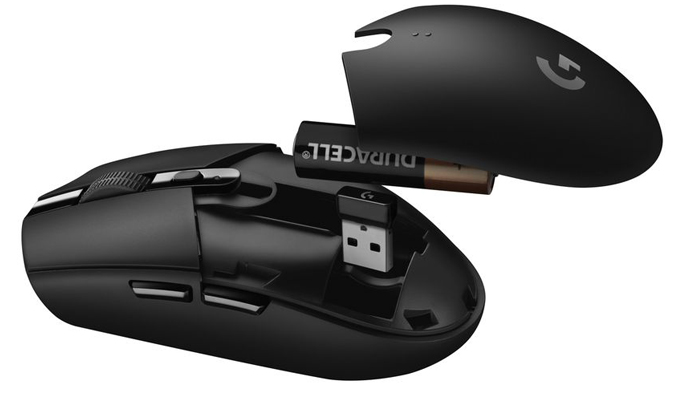 In addition to that, Logitech G305 comes with a USB dongle, packed inside the mouse, near the battery. This model is also using Logitech's Lightspeed wireless technology and that means you will get 1ms report rate which is what an average gamer needs in order to avoid lag in the multiplayer environment.
And if you find yourself in a need to lower the battery consumption, G305 has an "Endurance" option which can extend battery life up to nine months while it raises the report rate up to 8ms in order to use less power. All in all, Logitech G305 is not a fancy looking gaming mouse, but for a budget price of $59.99, you are getting a high-end technology.
This new mouse will be available for orders sometime later this month.