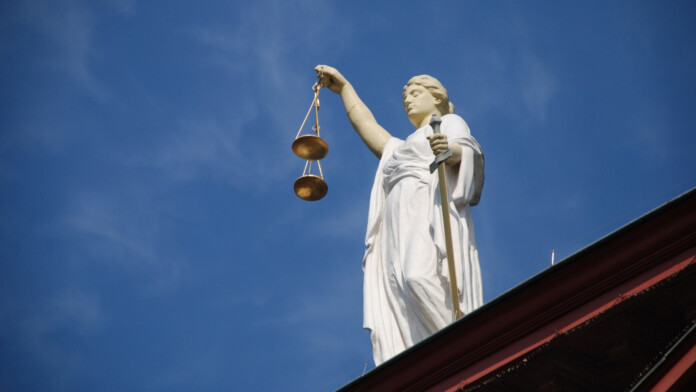 Prenda's lawyer got bashed by Minnesota judge with 14 years in prison and a $1.54 million penalty.
The case was ongoing for six years, but the decision will vindicate the victims of the copyright troll.
Next month, there will be another lawyer from the same firm who will face the Minnesota judge.
Paul R. Hansmeier, the head lawyer of the "copyright troll" law firm Prenda has received a bashing 14 years in prison penalty from the Federal Court of the District of Minnesota. The reason behind the judge's decision was the fact that Mr. Hansmeier had signed a plea agreement, admitting his guilt of money laundering, perjury, wire fraud, mail fraud, identity theft, deception, misrepresentation, and more. In addition to the prison sentence, Hansmeier will also be called to pay $1.54 million to recompense the fraud victims of the losses that they suffered.
Hansmeier was the first of the two lawyers of Prenda that appeared before the court, with other one to be John Steele, who has also admitted his guilt and is expected to receive similar, if not the same sentences. The whole story started back in 2013, when Pirate Bay published logs which revealed that one of their most prolific uploaders of copyright-protected content was actually Prenda. The firm was seeding the same torrents they used in order to target pirates through lawsuits, clearly indulging in copyright trolling activities. Prenda couldn't deny their guilt, as the IP addresses pointed at them.
These revelations led to the FBI asking further evidence from the Pirate Bay co-founders in 2015, which formulated a case by the US Justice Department. The U.S. prosecutor recommended a sentence of 12.5 years in prison and a restitution of $1.5 million. The Minnesota judge though decided to go as high as possible with Hansmeier's penalty and is now inviting those who have sustained damage from Prenda's scheme to come forward and receive their corresponding compensation. Among them, there are many who never pirated anything, as Hansmeier was blindly targeting people with infringement lawsuits.
John Steele is going to enter the court halls next month, and thanks to the fact that he has been cooperative following his arrest, the US prosecutor has suggested a sentence of 8 to 10 years in prison. However, there is nothing binding the Minnesota judge, so it is likely that Steele will see a penalty that goes higher than that. Now, it's been six years since the moment of the Prenda revelations, and a lot has changed in the field of pirates prosecution. Copyright protection companies and law firms have become more careful with the procedures they follow, and the accountability they carry in the case that things take the wrong turn.
Have something to comment on the above? Feel free to do so in the section down below, or on our socials, on Facebook and Twitter.