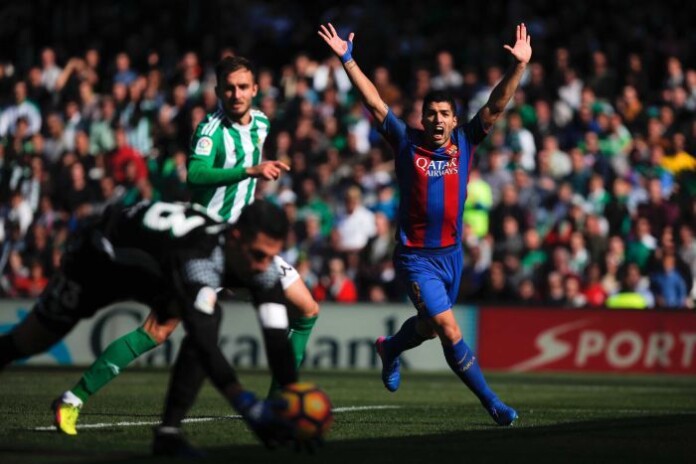 The official app of the Spanish La Liga has been caught requesting microphone and GPS access.
According to reports, the app looks for the two intrusive permissions to identify bars that illegally broadcast matches.
The recent discovery has led to users rating the app poorly and reducing the overall score heavily.
A Spanish news publication discovered that the official La Liga app is snooping around collecting Voice and GPS data from its Android users. According to the news agency the app requests microphone and GPS access for its Android apps to identify bars across Spain that illegally broadcast La Liga matches. The terms and conditions of the app clearly mention the app's intentions of tracking data as well.
The app by default is designed to offer information on the Spanish La Liga including match scores, schedules and other information about the soccer league. Users who found out about the intrusive permissions consider the app to be heavily breaching user privacy and thousands of people are giving the app a one-star rating. The Google Play Store listing of the app has lost a large number of its positive ratings. Users have been flocking to post negative reviews and have asked others not to install the app.
The new feature surfaced as a result of the European GDPR laws which requires all app makers to state how they handle user data clearly. With the La Liga app publishing its intentions, social media platforms were set ablaze, and the snitching incident became a trending topic over the past few weeks.
An official statement was made by the league on the website defending its actions. The league believes that it has the responsibility to protect users and clubs form any unauthorized broadcasts made in public. It is claimed that approximately €150M is incurred as a loss due to such illegal activity. The feature was added on June 8, and the collected voice data is converted to binary code. The encrypted data is inaccessible according to the league and will not be used for any purpose other than to identify illegal streams in public places. With over 10 million downloads and an unhappy user base, the La Liga will not be removing the feature as of now despite the negative feedback.