Kia Motors USA is going through an extensive and widespread outage situation, but they are playing it cool.
People who went on to buy a Kia car report that dealership bosses told them Kia is dealing with a ransomware infection.
The outage continues for the third day, and Kia hasn't admitted any security incident so far.
All USA-based Kia Motors dealerships are experiencing website and service outages right now due to a large-scale ransomware attack that appears to be an open secret but still not officially admitted. As people report on Twitter, it's been three days since they have been trying to actually get the car they decided to buy, signed a lease, and now wait for Kia to clean its computers and move things forward.
This information allegedly comes from dealership managers, who are giving this excuse to actual customers.
But it's not only new customers who are experiencing this. The Kia Owners Portal has been intermittently down and is currently crawling, so the services are mostly unavailable for America-based owners. The message displayed on the site is the following:
"We are currently experiencing an IT service outage that has impacted some internal networks. Our customers are our top priority, and we are working to resolve this issue quickly."
As you can see, there's no mention of a ransomware incident, and the Korean automaker prefers to just talk about a "simple" outage. Bleeping Computer has attempted calling the Kia support lines, and they heard a pre-recorded message informing them of a scheduled maintenance that just happened to take place simultaneously. Also, people who attempt to use the mobile apps to connect to the portal through there receive SQL error messages, so that's gone too.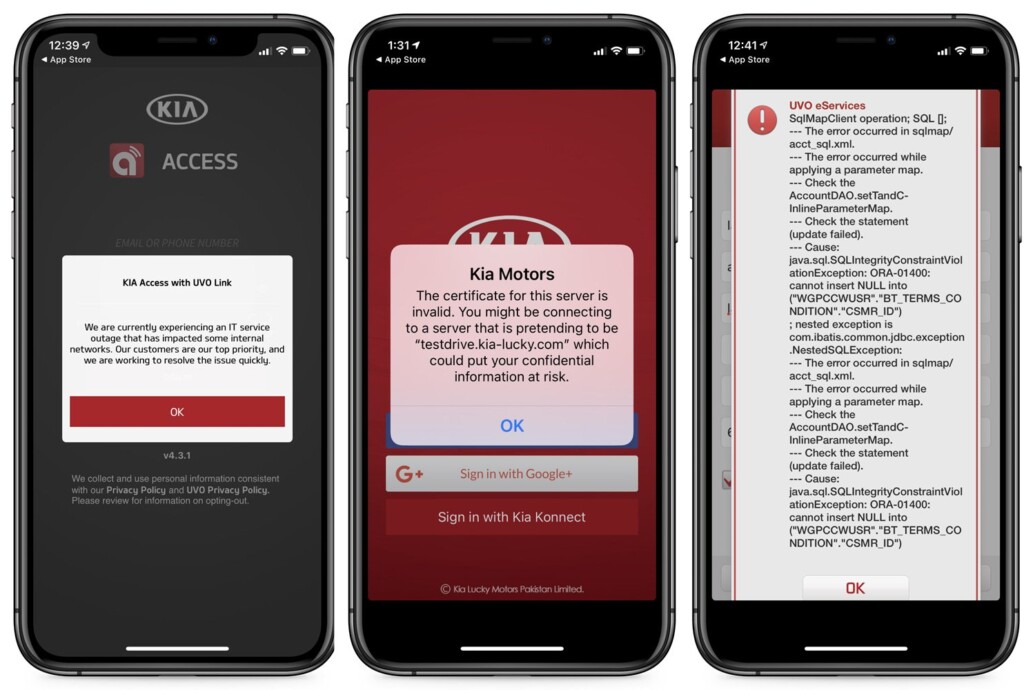 All that said, having simultaneous and widespread outages on internal, dealership, customer-facing, website, and app systems definitely looks like a widespread ransomware infection going rampant. However, we still have to underline the fact that Kia hasn't admitted any security incident, so we do not present this possibility as a fact.
If ransomware actors are proven to be behind this so-called outage, Kia will also have to deal with the leaking of potentially stolen data, potentially including the sensitive details of people who purchased Kia cars in the USA. Hopefully, this won't be the case, and people will get their cars soon without any data leak events involved in the process.
Kia has been recently linked with rumors about supposed negotiations with Apple to help the consumer tech giant build its very own car. If hackers hit the firm after all, maybe collecting intelligence around that story was one of their main motives.