Instagram announced its intent to take a 'stricter approach' regarding the content it shows to teen users. 
As part of Instagram's new tools, parents can monitor how much time teens spend on the app and set time limits.
Instagram will prevent users from tagging or mentioning teens who don't follow them.
Instagram announced testing new features to make the platform safer for teens after leaked internal research suggested the app was causing adverse effects. The company announced that it won't allow teens to be tagged or mentioned by people they don't follow. Moreover, parental controls and a Bulk Delete and a Take a Break feature will also be available.
The Facebook-owned platform wants to be stricter regarding what it recommends to teen users in Search, Explore, Suggested Accounts, and Hashtags and also plans to nudge them towards other topics if they linger too much on one. Head of Instagram Adam Mosseri wrote in a blog post that the platform plans to make these features available to everyone early next year.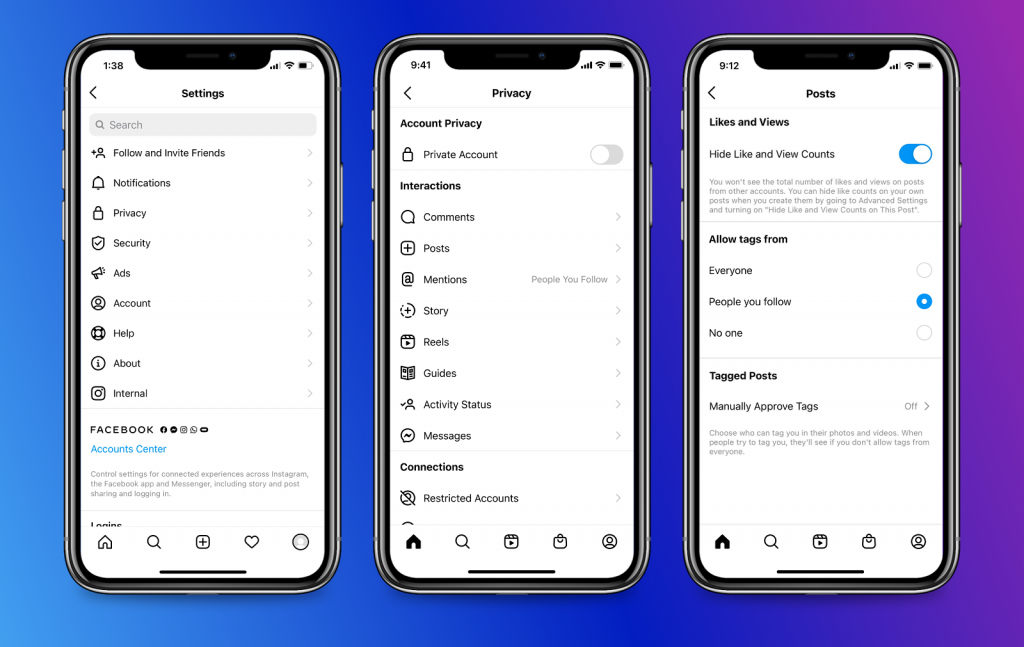 The platform wants to stop teens from being tagged or mentioned by people they don't follow to limit their interaction with strangers or people they don't want to hear from. Moreover, teens' content will no longer be included by default in Reels Remixes or Guides when they sign up for Instagram.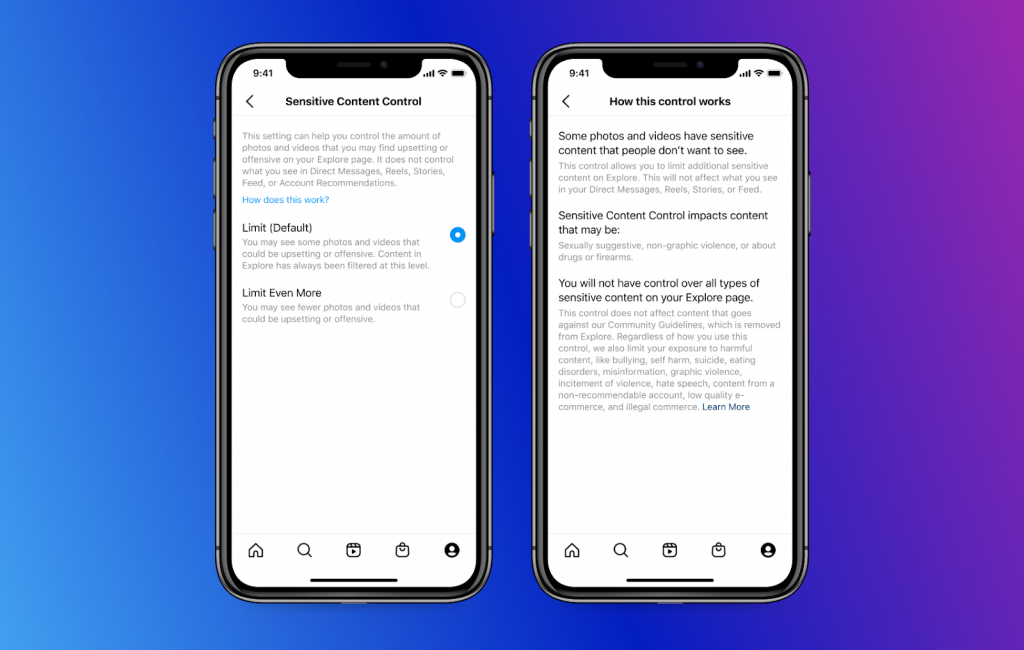 Generally, the app doesn't show upsetting or offensive photos and videos by default, but users can specifically choose not to see them. The Explore section has more sensitive content seeing as from the Allow, Limit, and Limit Even More options, the Allow setting is not available for underage kids.
However, now, the platform is considering expanding the "Limit Even More" state beyond Explore for teens. Mosseri said this feature would make it more difficult for teenagers to find potentially harmful or sensitive content or accounts this way.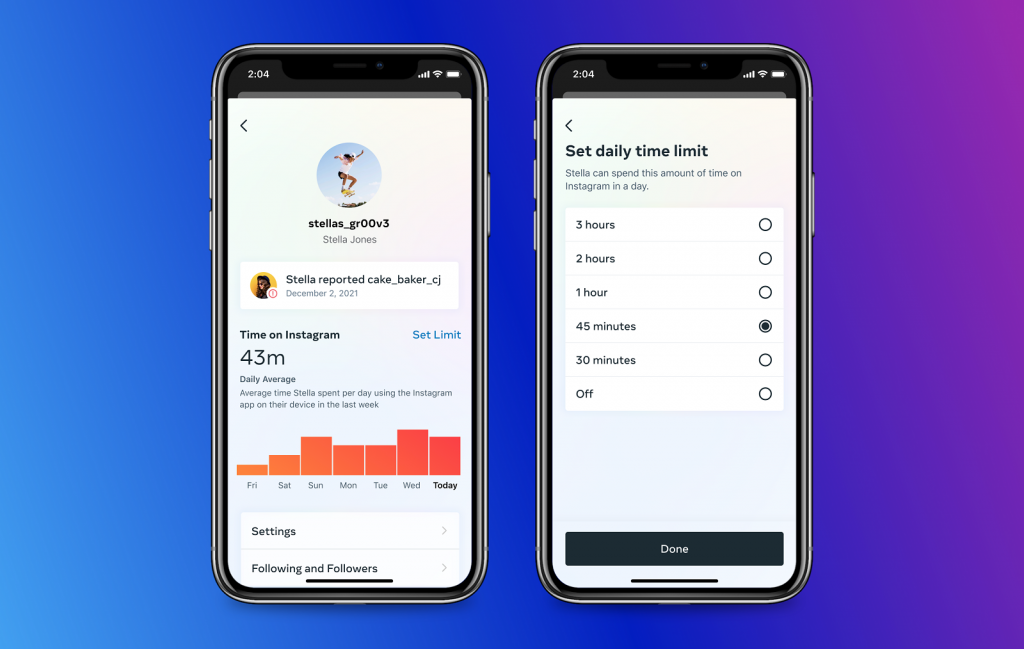 In its first parental tool preview, Instagram shows its ability to track teenagers' Instagram usage and set time limits. Also, if teens report someone, they also have the option to notify their parents about that person. The parental controls will be available in March 2022, while more features will be added in the future.
The company is also constructing a new educational platform for parents and guardians, which will offer product tutorials and expert tips for discussing social media usage with their children.
Furthermore, Instagram introduces Take A Break, a feature that alerts users to pause using the platform if they scroll for a certain amount of time and are suggested to set reminders for future breaks. As part of its ongoing testing of this feature, the company built on its existing time management tools such as Daily Limit, which notifies people when they reach a specific time on Instagram. Take a Break is now available in the US, UK, Ireland, Canada, Australia, and New Zealand, and Instagram plans a worldwide rollout next year.
In addition, all users will be able to delete bulk content starting January 2022, including images, videos, and previous likes and comments. This feature seems particularly important for teens in order to better manage what information they share on the platform.
Earlier this year, Instagram began making teens' accounts private by default upon signing up on the social media platform and also stopped adults from being able to DM teens who don't follow them. Also, a feature that gives users the option of selecting the potentially sensitive content displayed in Explore was added. These new features only add to the social media platform's protection crusade.
On December 8, Mosseri is scheduled to appear before the US Congress, answering questions about the platform's impact on young users. Last September, a kids' version of the app was put on hold following pressure from lawmakers, critics, and child development experts.