Huawei's Matebook X Pro is now available in stores across the US, starting at $1200.
The company is offering a high-quality hardware at an affordable price.
Both the base and high-end models have very promising specifications. 
You can order the Matebook X Pro on Amazon, Newegg and Microsoft's website.
Huawei is finally bringing its new laptop Matebook X Pro to the US stores. This laptop comes with two variations. The first one is a base model and it costs $1,199.99 while a more powerful version of this models costs $1,499.99.
The consumers can expect to get what they are paying for since the hardware on this laptop has a very good quality. Matebook X Pro models are coming with a 13.9-inch touchscreen and a 3000 x 2000 resolution display. According to the company, this display offers 91 percent screen-to-body ration which means - thin bezels.
This laptop comes with USB-C port, a Thunderbolt 2 port, and a legacy USB-A port. There is also a headphone jack, but the new thing that literally pops-out is the webcam. The camera on Matebook X Pro is designed to pop-out every time you press a specific key above the keyboard. This feature is something we have already seen with some new smartphone models that are also utilizing thin bezels design.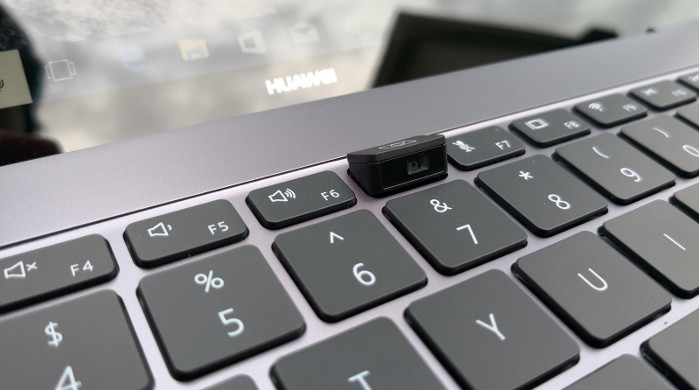 And hardware is not the only thing the new Huawei's laptop has to offer. For the $1,199.99 base model, you can expect to get an eighth-gen Intel Core i5-8250U processor (with integrated graphics), 8GB of RAM, and a 256GB NVMe PCIe SSD.
And if you are not satisfied with these specifications, you can try out a little bit pricier version of this model for $1,499.99 and get the eighth-gen Intel Core i7-8550U processor, 16GB of RAM, and the storage space of 512GB along with discrete NVIDIA GeForce MX150 graphics.
As for the battery life, the company has decided to put the 57.4Wh battery inside both models. In order to see if that is going to be enough, we will just have to wait for the users' reviews. If you are excited about this news and can't wait to buy Huawei's Matebook X Pro, you can go to Amazon, Newegg or Microsoft's website and order it. This laptop will also be available in stores starting May 23rd.
Also, keep in mind that Huawei is offering a $300 gift card for any store of choice to those who buy the Matebook X Pro online from Amazon, Newegg or physical Microsoft Store (not on the Microsoft's website) by June 10th.