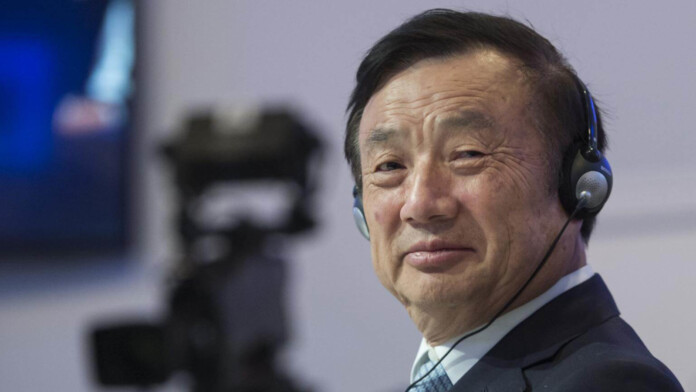 Huawei's Ren Zhengfei denies spying allegations and highlights that his company stands on the side of their customers' privacy and security.
The co-founder of the company rarely speaks his thoughts to foreign reporters, but the current situation called for it.
Zhengfei expressed his trust in Trump but noted that he should consider the benefits of allowing Huawei to operate unhindered in the US.
Ren Zhengfei, the co-founder of Huawei Technologies, has called foreign reporters to join his third-ever briefing with international media. As expected, he joined the claims made by other Huawei executives lately, denying spying allegations while also stating his trust in Donald Trump's presidential approach. Zhengfei's daughter and Huawei CFO Meng Wanzhou is still held in Canada facing charges of doing business with Iran in spite of the designated and agreed sanctions, while the distrust problems that Ren's empire is against right now are only growing larger, being recently fueled by an arrest of a Huawei sales executive in Poland.
As the 74-year-old stated: "Huawei is only a sesame seed in the trade conflict between China and the U.S. Trump is a great president. He dares to massively cut taxes, which will benefit business. But you have to treat well the companies and countries so that they are willing to invest in the U.S. and the government will be able to collect enough tax." However, things are obviously not that simple.
Huawei holds about 10% of the essential patents for the implementation of 5G wireless networks, a field that is expected to explode soon. The global investments on 5G are the next big thing, and Huawei is set to capitalize billions from it. This exceptional market placement combined with Zhengfei's past as a member of the People's Liberation Army is raising many alarms to governments around the globe, fearing that Huawei's systems maintain a spying backdoor. Trying to mitigate these concerns, Zhengfei said: "I love my country, I support the Communist Party. But I will not do anything to harm the world. I don't see a close connection between my personal political beliefs and the businesses of Huawei."
The co-founder is not afraid of harsh conditions and has proven his business dynamism multiple times in the past. Ren survived Mao's great famine and co-founded Huawei in 1987 with only $3,106. Right now, Huawei is the 2nd largest telecommunications equipment manufacturer, behind only Samsung, with Zhengfei holding 1.4% of the company. As he told reporters: "Huawei is not a public company, we don't need a beautiful earnings report. If they don't want Huawei to be in some markets, we can scale down a bit. As long as we can survive and feed our employees, there's a future for us."
Are you comfortable in using Huawei equipment? Let us know in the comments below, and also join the discussions on our socials, on Facebook and Twitter.