The third season of The Boys is finally here, much to the joy of fans around the world. With the introduction of Jensen Ackles' character, a whole new slew of people is expected to join the troves of fans for this show. 
The Boys is certainly not your usual superhero show, and the characters often partake in horrendous things, so Ackles' Supernatural fans may want to step carefully into this new world.
The show follows the comic books to some extent, but show creator Erik Kripke is certainly putting his own spin on things. As the third season prepares for its premiere, we know The Boys are no longer in hiding, while Homelander is still alive and kicking, up in the Vought Tower. Queen Maeve's blackmailing plan is still ongoing, so we'll likely see how that one turns out too. Butcher is getting his hands on some Compound V, so we'll see him use (or misuse) some superpowers. Plus, we have new characters to look forward to. Furthermore, The Boys Season 3 promises to use surreal visuals in an effort to satirize celebrity culture and superheroes, as well as the emotional shift within some of its characters. 
Anthony Starr (Homelander), Jessie T Usher (A-Train), Nate Mitchell (Black Noir), Erin Moriarty (Annie/Starlight), Chance Crawford (The Deep), Dominique McElligott (Queen Maeve), Karl Urban (Billy Butcher), Giancarlo Esposito (Stan Edgar), and many others are returning to the show. Aside from Jensen Ackles, we'll also see Sean Patrick Flannery join as Gunpowder, Nick Wechsler joins as Blue Hawk, and Miles Gaston Villanueva joins as Supersonic. 
The first season of The Boys premiered in July 2019, the second in September 2020, and we're now finally getting The Boys Season 3 on June 3, 2022, on Amazon Prime Video. We should note that we're getting 3 out of 8 episodes on June 3. 
How to Watch The Boys Season 3 Online From Anywhere
Keeping up with all your favorite shows even when you're away from your home country can be difficult, but not impossible. Since most streaming services are geoblocked, you cannot access them without a VPN when you're traveling abroad. Thankfully, you can watch The Boys Season 3 with a VPN because this tool will help change your IP address by routing your internet connection through a server of your choice, thus making it seem as if you're in the server's location. 
We recommend you go with ExpressVPN, as this is one of our favorite tools. With thousands of servers everywhere globally, ExpressVPN works with streaming services like Netflix, Prime Video, Disney+, Hulu, and more. ExpressVPN also uses strong encryption protocols to protect all data, making things as secure as possible. Thanks to its money-back guarantee, you can try ExpressVPN for 30 days RISK-FREE. 
3,000+ VPN servers in 160 VPN server locations in 94 countries, 5 Simultaneous connections, Fast and stable connection, No activity logs or connection logs, No bandwidth limits, Strong encryption, 24/7 live chat support, and 30-day money-back guarantee.
Before you go on your journey, subscribe to ExpressVPN (49% Discount + 3 Months FREE) on its website. You'll need to pick the annual plan, fill in all your data, and pay for the service before downloading and installing the app on your devices. Then, when you need to spoof your IP address, just choose a server in your home country before loading Prime Video to watch The Boys Season 3. 
How to Watch The Boys Season 3 in the US, UK, Canada, and Australia
The Boys is an Amazon Prime Video Original, which means you'll get to enjoy it in all markets where the service is available. If you have an Amazon Prime subscription, you get Prime Video for free, and you don't need to do anything else. However, it's also possible to subscribe to Prime Video directly without a Prime membership. This is particularly helpful for all the areas where Amazon isn't a big retail presence. 
Watch popular movies and TV, award-winning Amazon Originals, and live events - all included with a Prime membership. Members can also subscribe to 100+ channels and get special deals to rent or buy new release movies and more.
You can customize your subscription through the service by adding loads of Prime Channels and even extra premium networks and services like Showtime, Paramount Plus, AMC Plus, EPIX, Starz, and more. Prime Video comes with thousands of shows and movies, and more are always added. 
You get a month-long trial period with Prime Video, following which you pay US $8.99 / £7.99 / CA $9.99 / AU $6.99 per month. If you want to go for the Amazon Prime membership, which includes Prime Video, free shipping, and more, you have to pay $14.99 in the US, £7.99 in the UK, CA $7.99 in Canada, and AU $6.99 in Australia, after a 30-day free trial. 
Most streaming services are geo-restricted due to licensing agreements, so you may find yourself in need of a VPN when you're abroad. Picking a reliable VPN to lift blockades is essential if you want to watch The Boys Season 3 on Amazon Prime Video from anywhere in the world. Just choose a server located in your home country and connect to it before accessing Prime Video.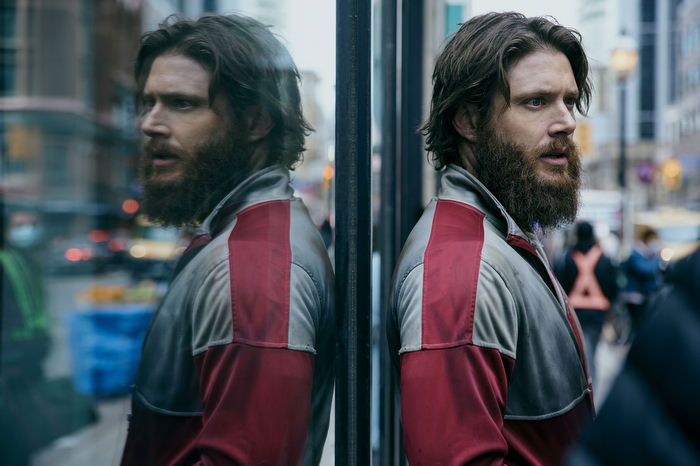 The Boys Season 3 Episodes
Episode 1: "Payback" - June 3, 2022
Episode 2: "The Only Man in the Sky" - June 3, 2022
Episode 3: "Barbary Coast" - June 3, 2022
Episode 4: "Glorious Five Year Plan" - June 10, 2022
Episode 5: "The Last Time to Look on This World of Lies" - June 17, 2022
Episode 6: "Herogasm" - June 24, 2022
Episode 7: "Here Comes a Candle to Light You to Bed" - July 1, 2022
Episode 8: "The Instant White-Hot Wild" - July 8, 2022
The Boys Season 3 Trailer
Viewer discretion is advised.