Disney Plus is preparing to introduce some new content such as more mature dramas, laughs, thrills, and surprises, so they announced they plan on updating the Parental Controls feature to ensure that the platform remains the most suitable viewing experience for you and your family. The platform will release an update to its Parental Controls in the US that will prompt all subscribers to update their settings, beginning March 16, 2022.
When opening Disney+ for the first time on or after March 16, all subscribers in the U.S. will be prompted to update their Parental Controls. This includes the option to select content rating restrictions for each profile, as well as to add a PIN to lock profiles. Those who choose to keep their settings the same will continue to enjoy Disney+ as they always have within a TV-14 content rating environment, with the option to make changes at any time under Profile settings.
Of course, you can also create a Kid's profile, which offers an easy-to-navigate interface for the streaming platform that only features content suitable for all viewers. You can also enable the kid-proof exit feature to ensure young viewers aren't navigating to other profiles without completing an exit question. 
How to Change Content Rating on Disney+
You can repeat these steps for each profile to create different content settings, so here is how to do it:
1. Go to the Disney Plus website and log in (or sign up and create a profile).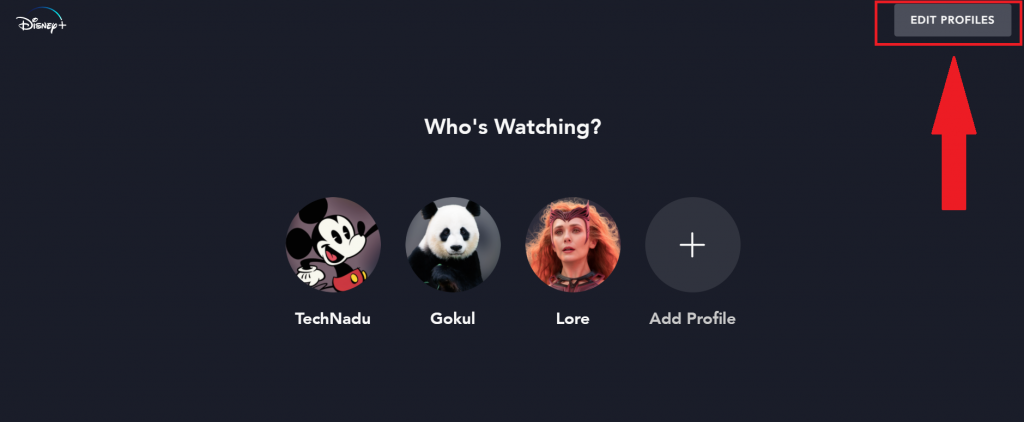 2. Navigate to your profiles and select Edit profiles, then click the profile you'd like to edit.
3. Now, scroll down, and click on the Content rating box you find under Parental Controls.
4. You may see a screen where you will have to enter your password, so do that and click Next.
5. Finally, click the bubble attached to the content rating you'd like to set and click Save.
6. Then click Done in the upper-right corner of the screen to return.
Once set, shows and movies rated higher than a profile's content rating will not be shown while browsing or searching Disney+. 
How to Turn Off Parental Controls
This is probably the easiest thing to do. When you want to turn off parental controls on Disney Plus, just follow the steps above again to reach the step where you select the desired rating. Just click the last bubble that says TV-14, click Save, and then Done.
How to Set Up a Profile PIN
You can also set a 4-digit PIN for each profile in order to restrict other users from accessing your profile on Disney+. To set up or manage your PIN, follow the steps below:
1. From the Disney Plus website, navigate to your profiles and select Edit Profiles.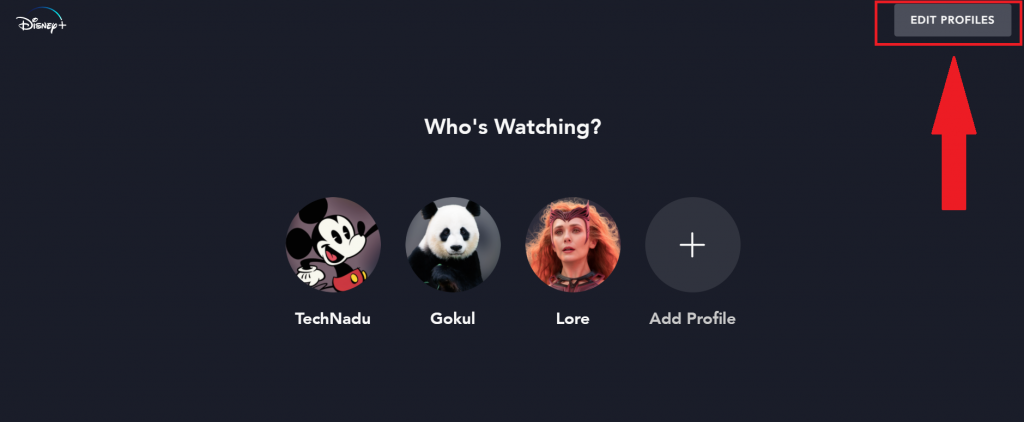 2. Click your profile and scroll down.
3. Then, select Profile PIN under Parental Controls.

4. Enter your password if you are requested to do so and select Continue.

5. Now, tick the box and enter your PIN, then select Save.
6. You will be asked to enter your password to save your changes, so do that and click Continue, then click Done in the upper-right corner of the screen to exit.
If you can't remember your PIN, select the "Forgot your PIN?" option when you're prompted to enter it — once you verify your account by entering your password your PIN can be reset. You can manage your PIN at any time from the Edit profile screen.
How to Stop New Profile Creation
You can also stop new profile creation on Disney Plus. You can prevent other users from creating new profiles on your account through the profile creation restriction feature. To turn on profile creation restriction, follow the steps below: 
1. Open the Disney Plus website and log in.
2. Click on your profile icon in the top-right of your screen and navigate to your Disney Plus account settings.
3. Scroll down, and under Settings, toggle Restrict Profile Creation to ON.
4. You will be requested to confirm, so enter your password and select Continue.
5. Click on the Disney logo or Home tab to return to your library.
Once you enable the profile creation restriction feature, the platform will always require you to enter a password when creating a new profile.