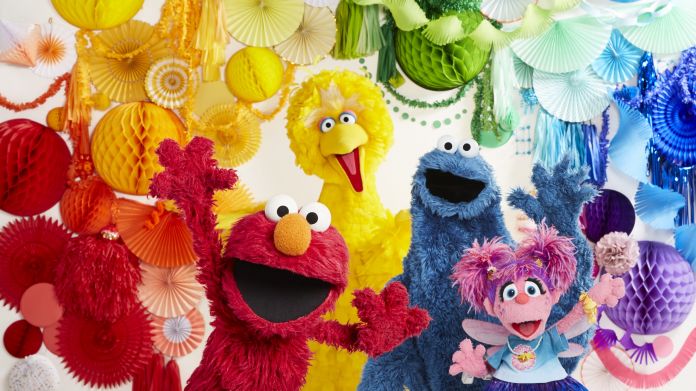 HBO Max will exclusively stream Sesame Street.
A ton of new content has been agreed upon, including 5 new seasons, and many specials.
HBO Max isn't even out yet and the platform is already flexing its muscles, grabbing Sesame Street and slapping an "exclusive" sticker on it.
For the past four years, HBO has had first rights to new Sesame Street content, but when HBO Max comes around, all that content is moving from HBO. Starting with season 51 of Sesame Street, any new content will land directly on HBO Max, where it will air first.
Eventually, the show's episodes will end up on PBS Kids for free, but for the most part, HBO Max will have exclusive rights to the popular show's catalog. In fact, even though the exclusivity starts with Season 51, HBO Max will stream the full Sesame Street library, so over 4500 episodes.
Basically, the deal includes five new seasons of Sesame Street, each with 35 episodes each, any new annual Sesame Street specials, a live-action late-night talk show with Elmo, a new season of Esme & Roy, two new spin-off series, and a new docuseries.
"The scope of our partnership with Sesame Workshop is unprecedented. The beloved Sesame Street characters and these incredible new shows will be ambassadors for our service and the cornerstone of HBO Max's extensive kids' offering," said Kevin Reilly, Chief Content Officer for HBO Max.
For their part, folks at the Sesame Workshop are excited about the deal too. "As we celebrate 50 years of Sesame Street and look to the future, we are thrilled to enter into this powerful partnership with HBO Max and their growing offering of best-in-class content," said Steve Youngwood, President of Media and Education and Chief Operating Officer. "Producing this broad slate will help us deliver on our mission to help kids everywhere grow smarter, stronger, and kinder. We are also excited about partnering with WarnerMedia and AT&T as we seek ways to expand Sesame Workshop's impact around the world."
Of course, this is a bit annoying for Sesame Street fans because it's yet another subscription people have to get to access the beloved characters. Even though regular people still get access to the show through PBS Kids, it still doesn't make things better.
What do you think of this move? Drop us a note in the comments section below the article and share it with friends and family. Follow TechNadu on Facebook and Twitter for more tech news, guides, reviews, and interviews.