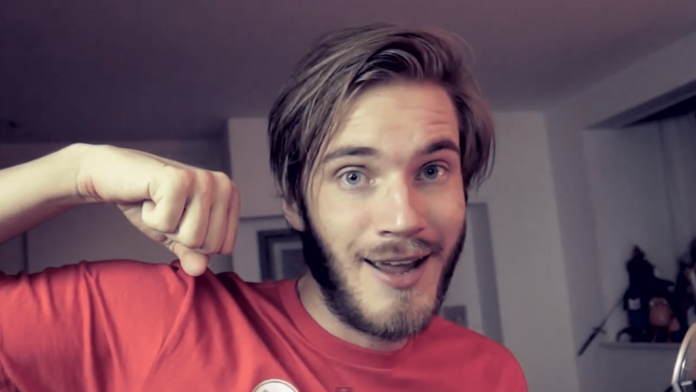 A Twitter user hacked 50,000 printers to print flyers telling people to subscribe to YouTuber PewDiePie.
The incident occurred on November 29 and caused a lot of users to post about it on social media.
The exploit was fairly simple and targeted printers running old firmware.
In one of the most amusing cyber attacks ever, Twitter user TheHackerGiraffe exploited over 50,000 printers to print flyers. The message on the flyers asked people to unsubscribe from YouTube channel T-Series and subscribe to PewDiePie instead. The messages were sent out via high-end printers at large companies as well as receipt printers at a number of restaurants and gas stations.
For those who are unaware about the current situation at YouTube, PewDiePie is currently the biggest channel on the platform, and his position will soon be taken over by T-Series, a channel based in India. TheHackerGiraffe told users that the Indian channel simply uploads songs and trailers from Bollywood (the Indian equivalent of Hollywood) with no original content.
On Wednesday our work printer was hacked! This message printed out on our cheques… 🤣✊ @pewdiepie @HackerGiraffe

This is a repost, edits were needed in the image. pic.twitter.com/NW4VaNvUhk

— JessicaJellyfish (@Jessjellyfishh) November 30, 2018
The attack promoting PewDiePie was not technically challenging to pull off, and it is not the first time someone has pulled off such a stung. TheHackerGiraffe took advantage of old firmware on the affected printers and used automated scripts to directly print messages on the devices. Any old printer with Internet Printing Protocol, Line Printer Daemon and an open 9100 port on the internet can be exploited in a similar fashion.
The hacker boasted that he could have hacked over 800,000 printers at the same time but chose not to. He used the Printer Exploitation Toolkit(PRET) that was released last year along with a research paper detailing the exploits. The tool was released to help people test for vulnerabilities, but it can also be misused for attacks similar to what TheHackerGiraffe pulled off.
Swedish YouTuber PewDiePie has been campaigning to prevent T-Series from catching up to him, but lately, T-Series has been gaining more subscribers. PewDiePie is currently sitting at 72.6 million subscribers while T-Series is at 72.5 million.
What do you think about the large-scale hack to promote PewDiePie? Let us know in the comments below. Also, get instant updates on TechNadu's Facebook page, or Twitter handle.