Chrome extensions security has done great leaps this year, but 2021 is to further the effort.
Google wants to make the permissions system and data handling more stringent next year.
Chrome users download millions of extensions each day, and there's always a risk for abuse.
Google has been trying to clear up the Chrome extensions ecosystem for a long time now, and in 2020, much progress was made on that part. For 2021, the tech giant is planning to do more to ensure that people can enjoy any extension they find on the Web Store and use it without fear. That is about 250,000 plugins and themes, so it's a pretty large crowd to keep in check.
First, Google says the permissions system is going to be revisited and changed. Users will have the capacity to determine how exactly the extension accesses data deriving from their web browsing, so they will have more granular control over that. The user preferences will be saved for each domain specifically, so an extension may have full control on a website and partial control on another.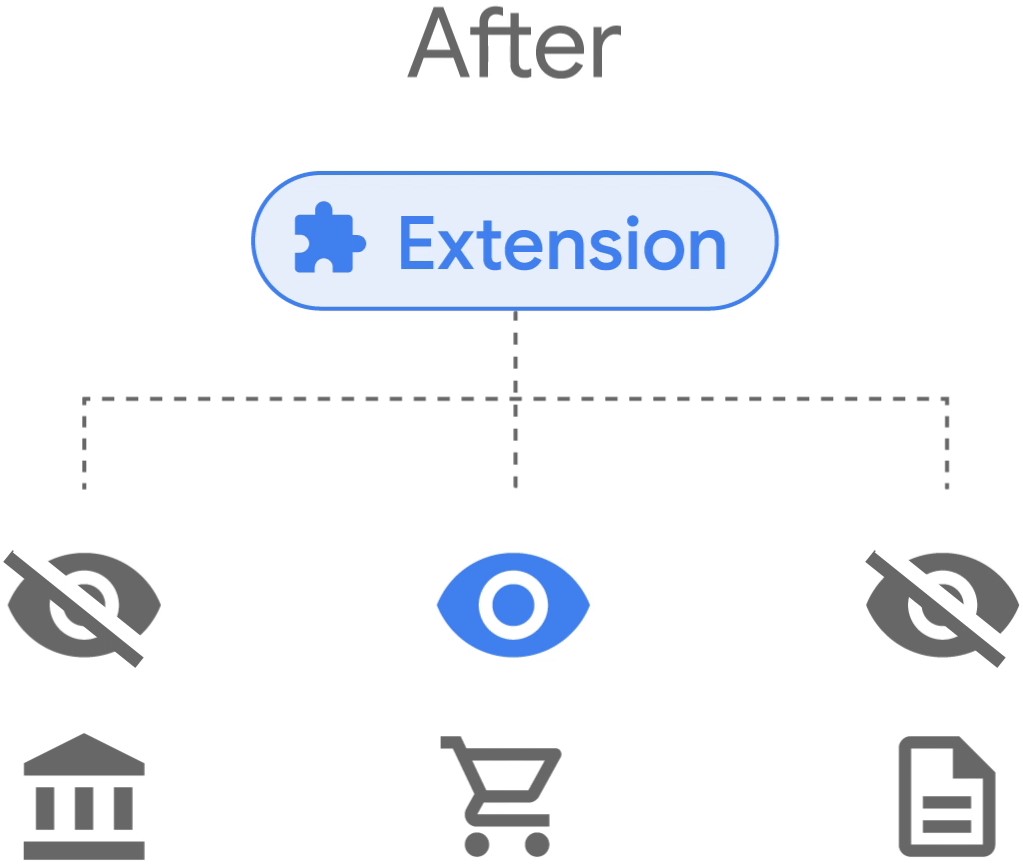 Secondly, and starting from January 18, 2020, the "privacy practice" policies for extensions specifically will get more transparent. All developers will be obliged to use clear and simple language to describe what data they collect, how they're using that data, and for what purposes. Additionally, there will be clearly defined limits on what developers are allowed to do with the data they collect.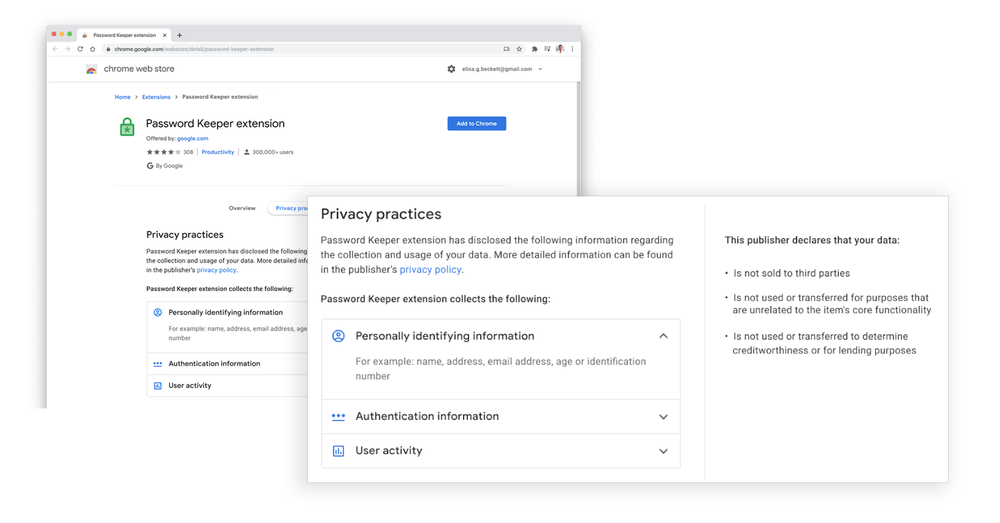 And thirdly, the "Chrome Safety" checks that were introduced earlier this year will get a lot more stringent in 2021. Google has previously explained how they're planning to do precisely that through the "Enhanced Safe Browsing" system, which opens up a host of advanced security protections that involve the user and partly rely on the reports generated from the community.
Google says that every day, 4 million Chrome extensions are downloaded from the Web Store, so it's clear that these little functionality extenders play a crucial role in the usability of the world's most popular web browser. However, you should not get carried away and install whatever seems nice or appears somewhat useful.
Keep the number of extensions you're using small, ensure that the developers behind these plugins are legitimate, read through the permissions and the privacy policies carefully, and only install extensions from the official Web Store.