Android users are soon to start getting a lot more ads on their Google Search, YouTube, Images, and Assistant.
The tech giant has unveiled its plan to push ads that are personalized and more relevant to each user.
Android users will have the capacity to visit their own "Shopping homepage" and buy directly from there.
Google's Ads and Commerce department announced their intention to push more ads to their mobile users, in an effort to deliver relevant content and a more personalized experience. Calling it "Discovery Ads", the new program will be rolled out globally within this year, allowing advertisers to reach Android users and will enable them to discover products and services that the algorithms figure out they would be interested in. Google sees this step as a natural evolutionary stage in the way we use mobile phones today, as we are engaging with them in more ways than ever before.
As they conveniently put it, nowadays, we have less time and more options than ever, so delivering what's relevant to each Android user has gotten a lot more crucial. According to a recent study that they conducted, a woman who wanted to find a pair of new jeans had to spend 73 days and carry out a total of 250 searches, video views, and page views. This example is indicative of the labyrinthine character that now underpins the simple procedure of browsing for a new product purchase. People need to filter out a lot of things that are not matching their taste and/or specific needs before they get to consider the items that really interest them.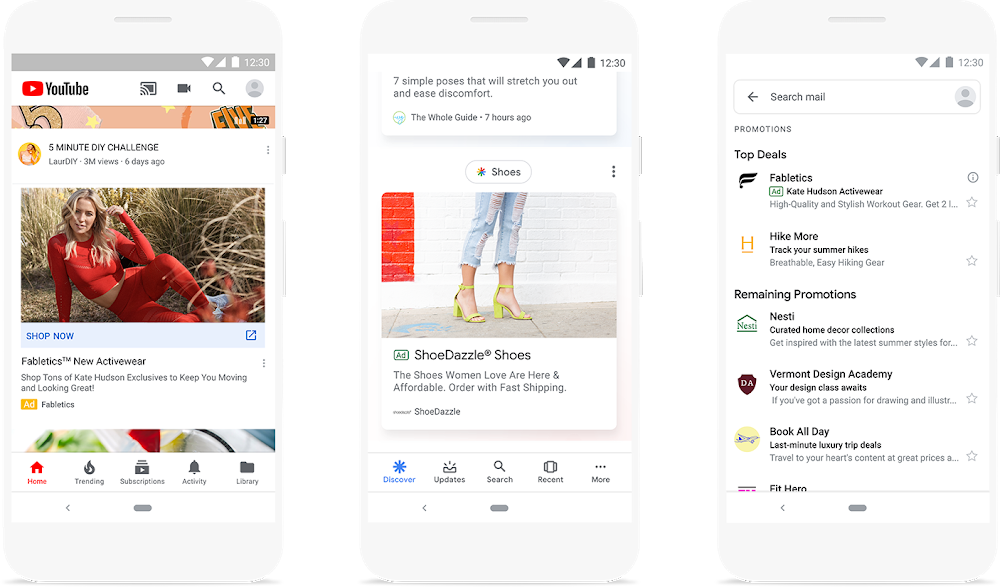 Apart from this new program, Google also announced the "Gallery ads". This will allow advertisers to push more ads on the users' search results, allowing them to swipe a gallery-styled carousel. According to Google, this will result in about 25% more interactions and paid clicks. Besides the results, Google will also "enrich" Google Images and even YouTube with ads that relate to the users' searchers when these include a brand. All of this will be great for advertisers, but what about the users and their experience?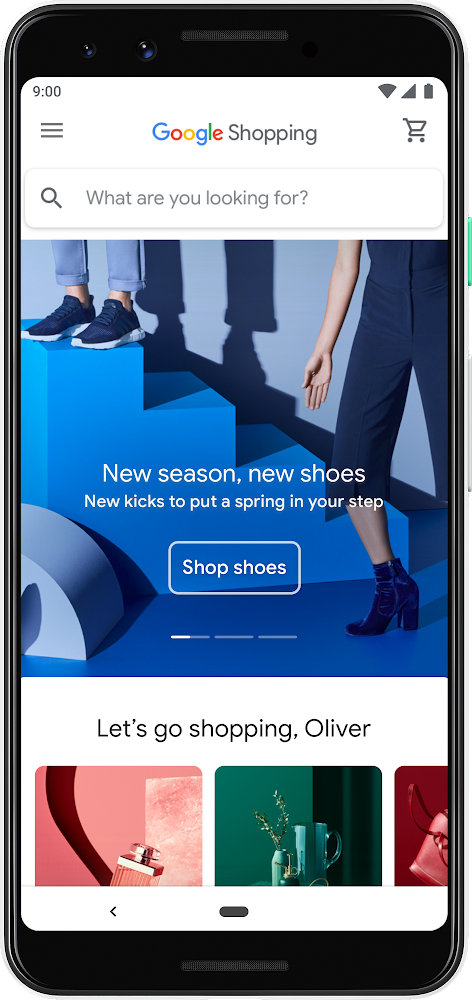 Google is bringing a personalized "Shopping homepage" where the users can dive right in and discover the products and services they are interested in. Of course, there will be customization options and settings of filters that will narrow down the results to what you want, including product categories and brands. Google will be supporting any purchases made through their virtual shop, backing them by a "Google guarantee" which is basically a refund policy.
Are you excited with all that's about to come on Android, or are you afraid of getting overwhelmed by a bloated marketing experience? Let us know what you think in the comments down below, or on our socials, on Facebook and Twitter.