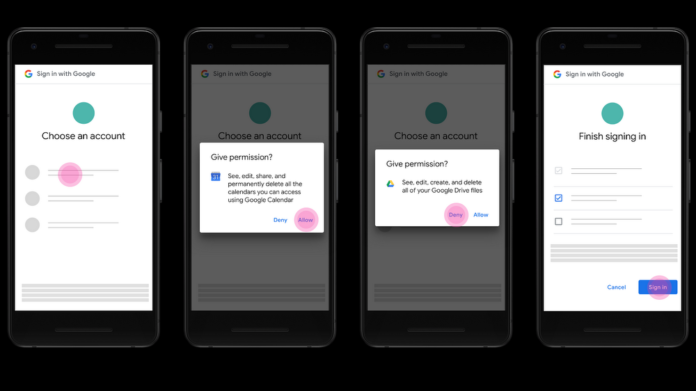 Online privacy has become one of the hot topics over the past year and Google is trying to help users get full control of their data.
The tech giant announced four major changes to improve privacy on the platform.
Third-party data access is being heavily restricted for all Google services including Android and Gmail.
With online privacy becoming one of the most talked about topics online, Google is taking measures to help users get control of their privacy. The tech giant was criticized recently for not being clear about their privacy policies and hiding user settings behind complicated menus. All of that is set to change with Project Strobe.
According to Google Project Strobe, it allows users a root-and-branch review of all data that is accessible to third-party developers for both Google accounts and Android. Users will be able to take full control of what data is accessible to developers from now on. There are four major changes coming to Google's platform according to the company.
The first big change is the shutdown of Google+. The tech giant claims that it has been unable to create and maintain customer expectations for the social media platform and will be shutting it down for good. With a bug in the social media platform's API allowing unwarranted access to developers and a lack of customer adoption, removing the platform is the best way forward according to the company.
Secondly, more granular permissions will be available for access to Google customers for better privacy controls. Developers will not be able to bypass user requests in any way. The third big change coming to the platform is how third-party data is handled by Gmail. The kinds of apps that are able to access Gmail data will be restricted to prevent any risk of data theft or misuse of data.
Finally, Android apps that want access to Calls Logs, SMS, Contacts and Phone permissions will no longer get access to user data. Additional changes will be rolled out by Google in the future to enhance user privacy of all users.
What do you think about Google's Project Strobe? Let us know in the comments below. And also, don't forget to follow us on Facebook and Twitter. Thanks!