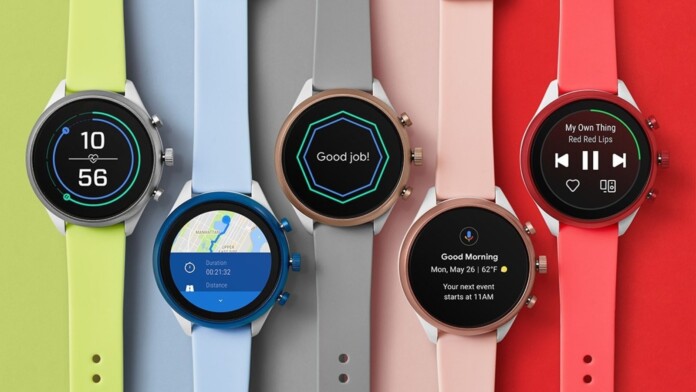 Fossil debuted its latest offering for tech-savvy users in the form of its new Sport smartwatch.
The smart wearable is one of the world's first devices to be powered by the Qualcomm 3100.
The smartwatch has been priced at $255 and is already available at official retailers.
Fossil is making yet another attempt at breaking into the smartwatch market with its Snapdragon 3100-powered Sport Smartwatch. The new smartwatch will be available in two sizes – 41mm and 43mm. There are a number of silicone straps to choose from with 28 variants currently available and more may be added to the future. The straps are interchangeable and offer water resistance. There are six different colors to choose from when it comes to the smartwatch, which includes – red, blue, pink, grey, green and black.
The highlight features of the product include a heart rate sensor, "all-day" battery life (it comes with a 350mAh battery) and connectivity featured with GPS and NFC built-in. All of the features have been improved over the last generation smartwatch according to the manufacturer. There are not too many details available at the moment on how exactly the above features have been improved upon.
The Wear OS-powered smartwatch also comes with Spotify and Noonlight integration. Users will also get access to an emergency services app that is pre-installed. Instead of having to reach out to your phone you can use the emergency app to get in touch with your emergency contacts which can include family, friends or law enforcement for assistance.
When it comes to features, there is nothing groundbreaking insight from the Fossil smartwatch. You get access to the standard fare of features. However, it is one of the first devices that comes packed with the Qualcomm 3100 chipset for smartwatches. The new chip offers better battery life, and it should offer a much better experience compared to older generation smartwatches with poor battery life. The smartwatch will be available online and at Fossil retail stores starting today for $255.
What do you think about the new Fossil Sport Smartwatch? Let us know in the comments below. Get instant updates on TechNadu's Facebook page, or Twitter handle.