Sony is rolling out PS5's first big update, and it's a hefty package of new stuff to enjoy.
Players will now have the option to store downloaded games on external USB sticks.
There are also some social co-op and game viewing features uniting the PS4 and PS5 communities.
The first major software update for PS5 has been announced by Sony and will be rolled out globally by the end of the day. There are several new features and improvements, possibly a large number of fixes too, but the two things that steal the show concern the addition of support for USB storage and a new "Share Play" feature.
Starting with the USB storage expansion and management, this is something that was available on PS4, so naturally, people have been asking Sony to add the option since the very beginning. The feature allows players to store their games on an external USB instead of the console's own internal memory. The idea is to make the reinstallation of games quicker, as users won't have to download them from the network again.
The limitation is that games on USB sticks can't be launched from there directly – which used to be the case on PS4. This is because the newer generation games need to run from super-fast SSD storage, and USB sticks won't cut it. This is why there's also a requirement for the device to be of SuperSpeed USB 5 Gbps (USB 3.0/USB 3.1 Gen1/USB 3.2 Gen1) or later and have a capacity of at least 250 GB. Also, only one USB device can be connected at a time, and not all devices are guaranteed to work with the PS5 console.
Jumping to the social features, the "Share Play" enables PS5 players to invite their PS4 buddies to watch their game and vice versa. Apart from watching the other person play, you will also be allowed to take the controller virtually and play the game through the PlayStation cloud service. This means remote co-op will be possible, and it will work with simple invites or "requests to join."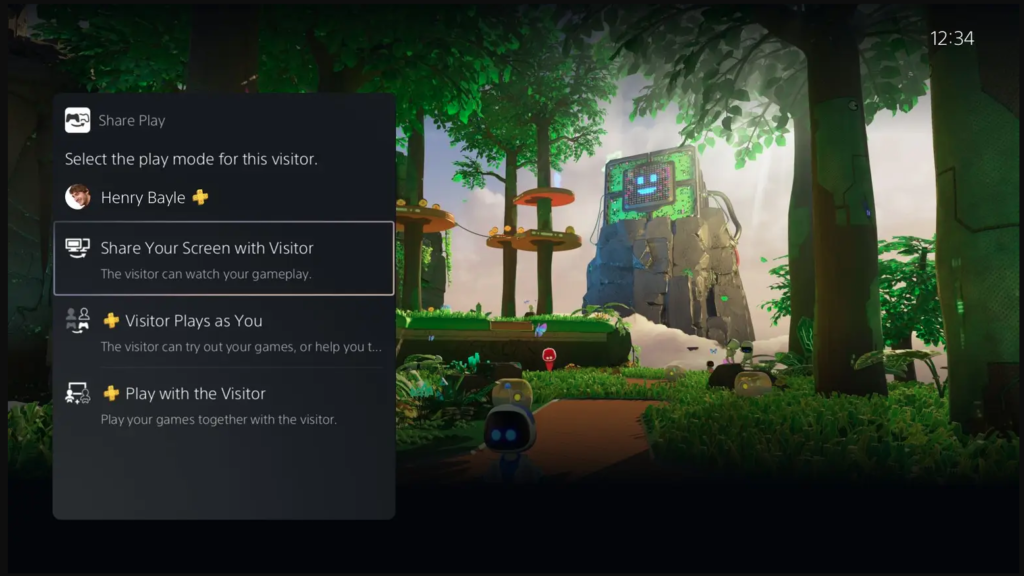 Other new features include more customization options, the ability to set auto-updates on stored games, library options, screen zoom, in-game chat disabling, and volume adjustments.
The PlayStation App is also getting some love with this update, receiving new features like saving products in a wishlist, get notifications about your friends' activities, change the status of your console, etc. Sony promises to roll out even more, such as managing the console's storage or even joining a multiplayer session from the app.