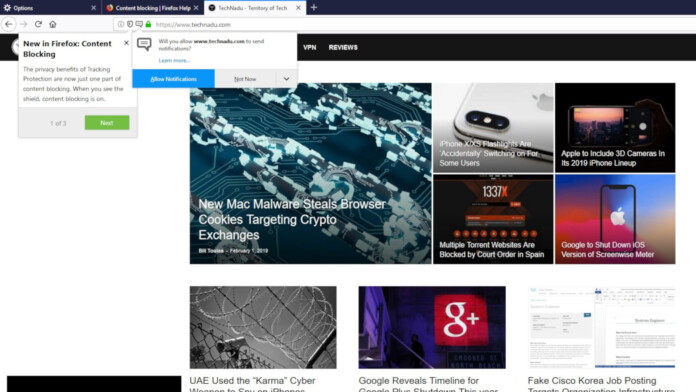 Firefox version 65 lets users pick a website tracking level, and even to add whitelisted entries.
The new settings give users great power over how much they are giving out to the visited websites.
Testing version 66 comes with a new Man-in-the-Middle attack detection and prevention system.
Mozilla continues to put the privacy of Firefox users at the forefront of their development efforts, and the latest version of the popular browser is proving this focus by introducing a set of settings regarding website tracking and cookies. The new settings are found under the "Privacy and Security" tab, and offer users three levels of website tracking options, namely the "Standard", "Strict", and "Custom".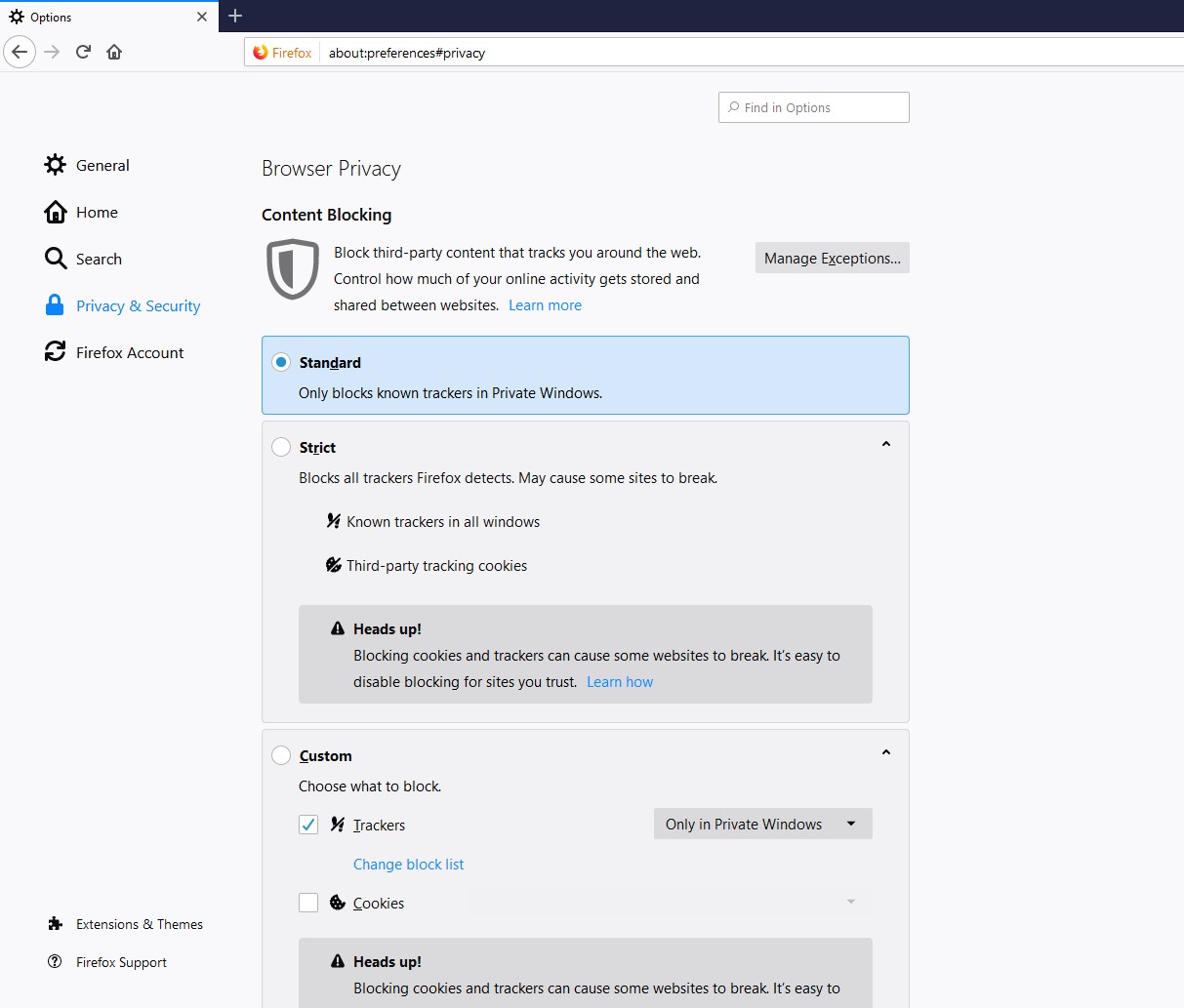 When set to "Standard", Firefox will only block trackers in Private Windows (incognito browsing). On "Strict", all detected trackers and website cookies will be blocked by the browser; however, this may cause some websites not to work correctly or break. That is why users are also given the capability to whitelist websites and trackers that they trust, so they can continue enjoying a seamless browsing experience in their favorite online locations. Finally, the "Custom" setting gives the power users something to fiddle with, as trackers and cookies blocking settings may be adjusted explicitly to the user's preference.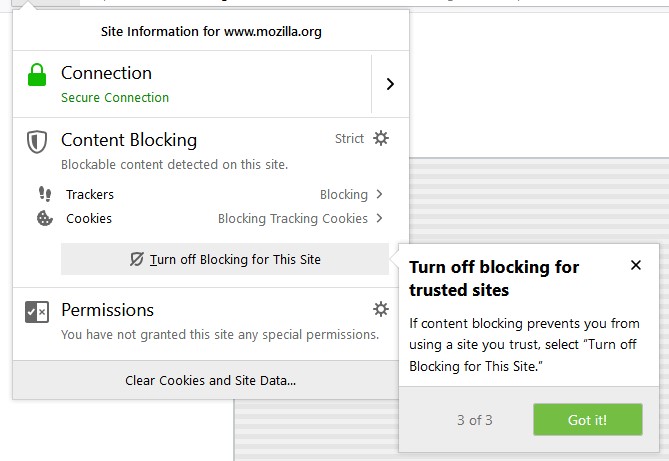 Other features that landed with release 65 include the support for AV1 video compression format that is getting popular for internet video transmissions and the revamping of the Task Manager (found under Settings/More).
Along with this release, the unstable version 66 has also reached testing users and comes with a couple of new security and user protection features. The most important is the detection of Man-in-the-Middle-attacks and the displaying of a warning message to the user. Firefox 66 will monitor the TLS certificates and how the HTTPS traffic is routed, so a malware that is intercepting and hijacking the user's data traffic will be stopped. This new feature may also be falsely triggered by anti-virus, as we have seen this happen in Chrome which has had MitM protection since last December. Mozilla has already published a detailed guide on how to set your antivirus so Firefox won't display the warning message on secure websites.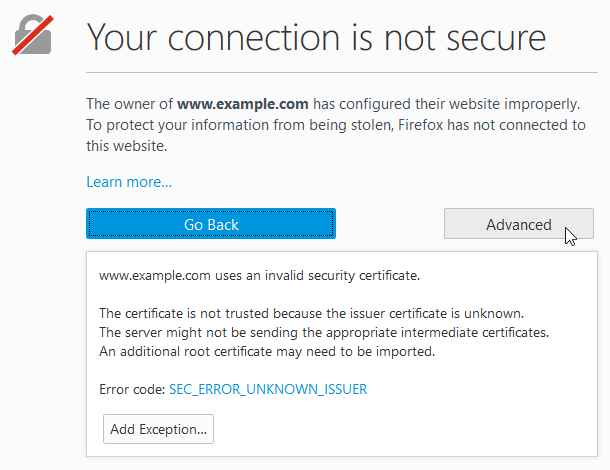 With the Firefox userbase declining over the last couple of years, and with the browser market taking shape to form monopolistic environment, it is good to see that Firefox is keeping up with the ever-increasing need for higher levels of user privacy and security, always constituting a solid choice for people to do their browsing.
Are you a Firefox user? Are you planning to give version 65 a spin? Let us know of your opinion in the comments below, and feel free to share this story by visiting our socials, on Facebook and Twitter.