People are buying fake vaccination certificates, negative COVID-19 test results, and even vaccines.
In most cases, users get nothing in return, but those who do run the risk of finding legal trouble due to forgery.
At this time, little work has taken place to establish a global anti-forgery system.
For $250, users can buy fake certificates of vaccination against COVID-19 on various dark web markets, hoping to unlock the travel restrictions that apply in large parts of the world right now and cross borders unobstructively. Moreover, people can just buy phony negative COVID-19 test results for as low as $25, sending their details and the payment to the crooks and getting a forged document in return.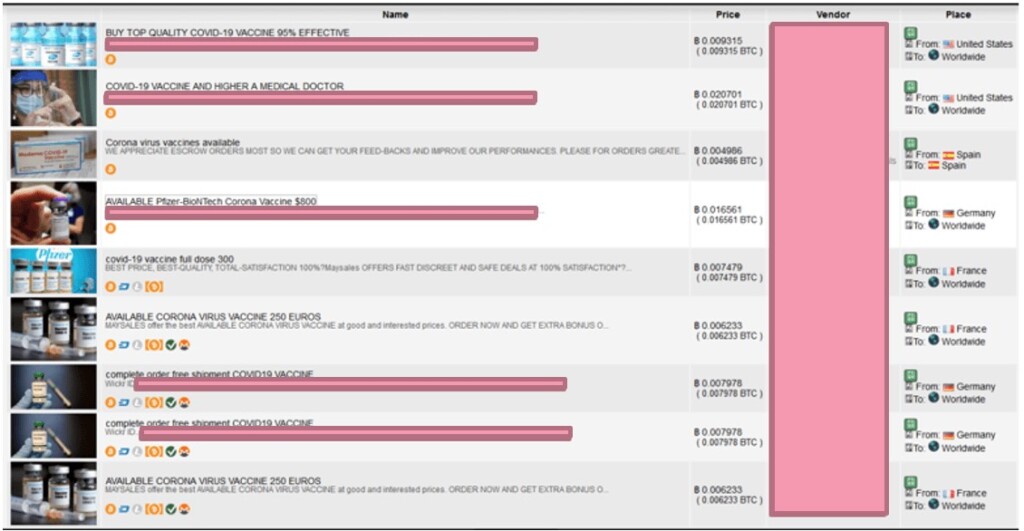 And finally, vaccine variants are also for sale, with AstraZeneca, Sputnik, SINOPHARM, and Johnson & Johnson being included in the offers, priced between $500 and $1,000 per dose.
This being the dark web, we shouldn't have to clarify that all of the vaccine offerings are fake, and if you pay a scammer to send you a vial to vaccinate, you will, of course, get nothing in return. Also, we should warn you that presenting the authorities with fake vaccination documents or test results is illegal and could incur severe consequences.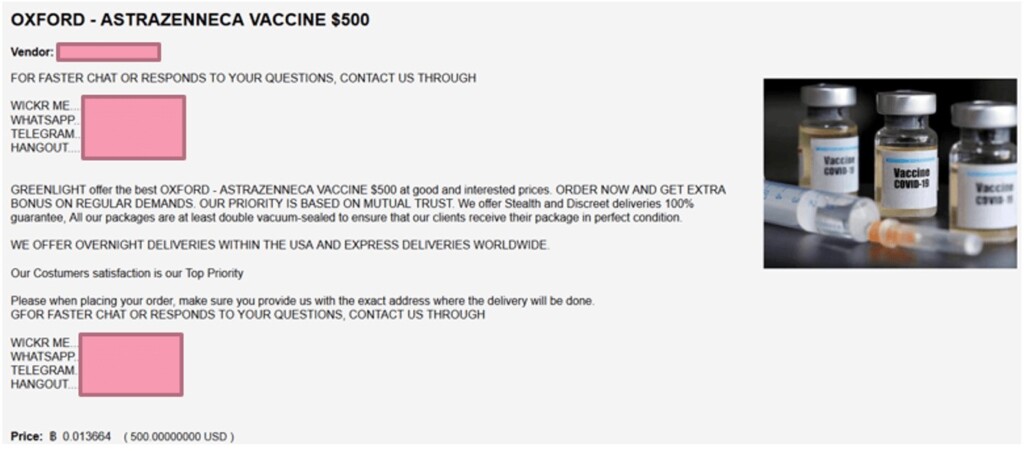 Official documents often come with "invisible" identifiers that are there to indicate genuineness, and the forged documents don't feature anything on that part. Thus, they're easy to spot as fake from AI-powered scanners used at some airports.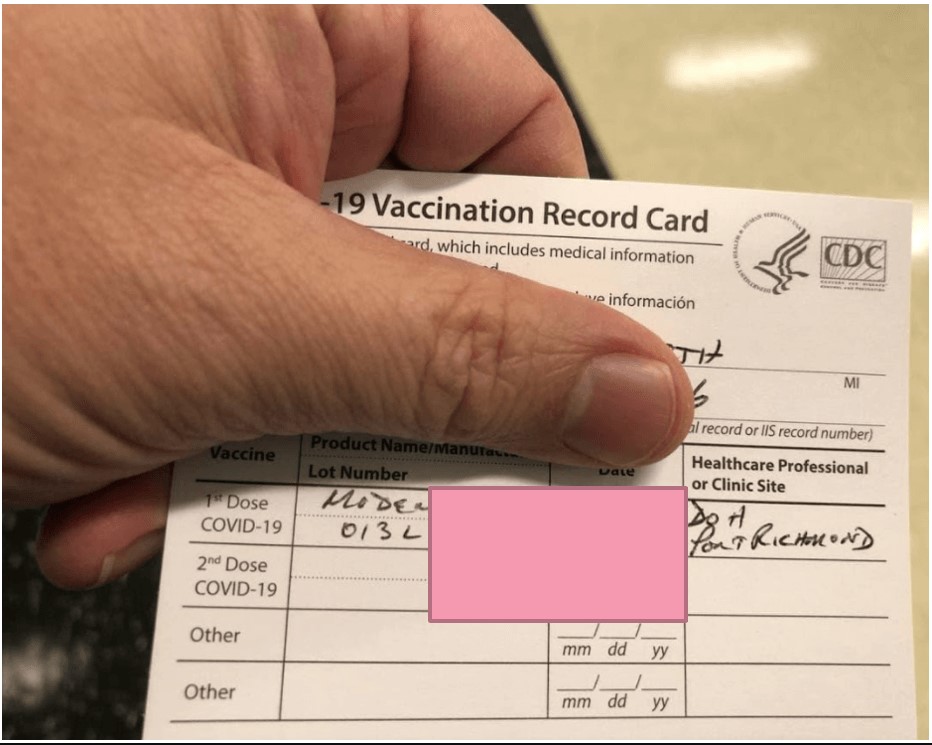 Of course, not every country has established a strong anti-forgery system, the effort of nations to recognize each other's documents is still in its infancy, there is no global "vaccination passport," and not all points of entry use sophisticated checking terminals. All that said, dark web crooks are again finding the space to move into, exploiting the situation and making money out of it. Simultaneously, they are creating a dire risk for public health and actively undermine all efforts to ensure people's safety and well-being.
Considering that the holiday time in the northern hemisphere is approaching, global regulatory forces need to get out of deep hibernation and act fast to stop this. Fake vaccination certificates and made-up negative COVID-19 test results are now extremely easy and cheap to get, and in most cases, they arrive in the buyer's inbox within 30 minutes.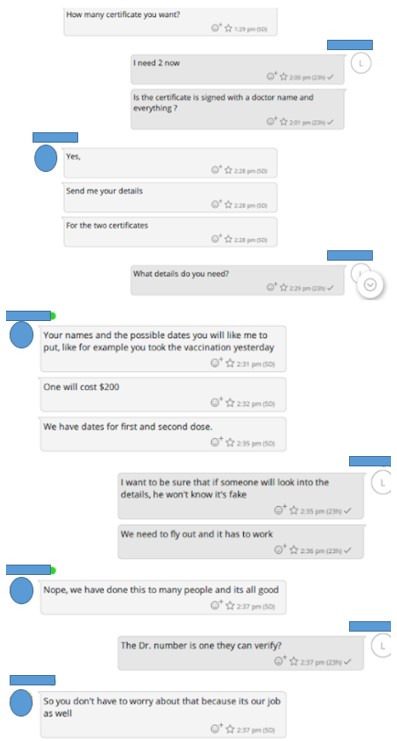 CheckPoint, which has been following this activity on the dark web, reports that agents working at airports should watch for counterfeit indicators such as misspellings in the produced documents, low-quality logos, errors in the medical or regulatory terminology, printouts in unsuitably thin paper, etc.