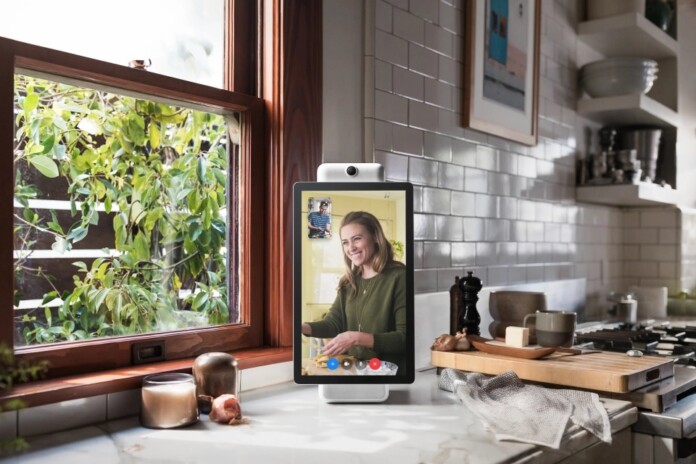 Facebook unveiled two smart speakers that offer video calling capabilities over Messenger.
The speakers offer AR experiences and come with Snapchat and Instagram integration.
The Portal and Portal+ smart speakers are available for $199 and $349 respectively.
The much-awaited Portal smart speakers from Facebook are finally here. Facebook finally announced the Portal and Portal+ smart speakers that have been priced at $199 and $349 respectively. The social media giant was scheduled to announce its first venture into hardware after a long gap, but the recent privacy scandals pushed the release of the smart speakers.
The Portal offers a 10" display with a resolution of 1200×800 while the Portal+ offers a 15" display with a Full HD (1920×1080) resolution. One of the standout features about Facebook's offering is the display. There are very few products in the smart speaker segment that come with built-in displays, which makes the social media company's offerings quite unique. The smart speakers offer Messenger integration allowing users to communicate with their loved ones hands-free.
https://www.facebook.com/facebook/videos/320275651886768/
The social media company revealed details about the software stating "Powered by AI, Portal's Smart Camera and Smart Sound technology take all of the guesswork out of video calling, letting you enjoy a more convenient, hands-free experience." They added "You can call Facebook friends and connections on Messenger even if they don't have Portal. Calls can be made to and from Messenger-enabled smartphones and tablets. Portal supports group calls of up to seven people at the same time."
Facebook is currently offering a bundle when pre-ordering which packs a $100 discount if you get any two of the smart speakers. You could get two of the Portal devices which would bring down the price of the smart speakers to just $150 each. The new offerings from Facebook will be available from the official website as well as Best Buy and Amazon. The units will begin shipping in September.
The smart speakers also have Alexa built-in, and Facebook has added a number of security features on the devices including camera covers, one-tap camera, and microphone toggles, and more. All video calls are encrypted, and the social media company will not be storing any video call data.
What do you think about the Portal and Portal+ smart speakers? Let us know in the comments below. We'd also appreciate it if you could share the article online. Visit TechNadu on Facebook and Twitter!