Facebook announced its kid-friendly Messenger Kids app for Peru and Canada 6 months after its US release.
The app is designed to offer kids who are 13 and below, and it offers a streamlined experience free from ads and in-app purchases.
The app was announced in December as a standalone app, and it faced severe criticism at launch with child advocacy groups calling for a ban on the app.
Facebook is finally offering its Messenger Kids App outside of the United States six months since it was first announced. Messenger Kids is now available for download in Canada and Peru after being USA-exclusive since December 2017. Messenger Kids is designed to offer kids below 13 a fully ad-free experience, and microtransactions are also disabled on the kids-only app.
The app was released in compliance with privacy protection laws for children established by COPPA. Unlike the Facebook app and website, data will not be collected from Messenger Kids users. The app received support for Spanish and French prior to the launch in the two countries today.
Since launch, the app has faced tremendous controversy with multiple social groups arguing against allowing children and young teens access to social media too early. 20 organizations including CCFC, ACLU, and others, rallied together and submitted a letter to the social media company calling them irresponsible and requested the app to be taken down. Facebook did not comply with the requests and stated that the app meets the legal requirements to continue developing the app for its younger user base.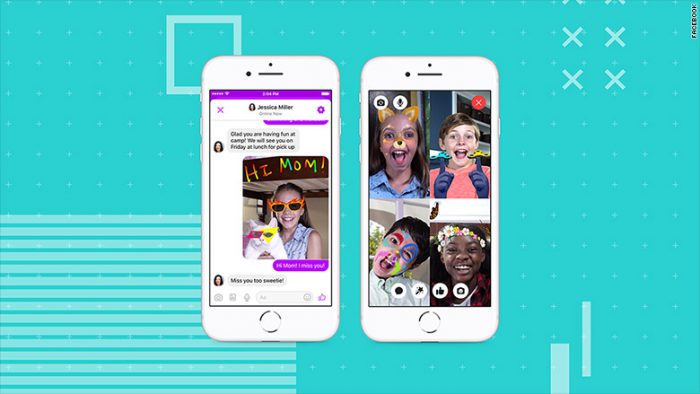 Facebook has been working with Canadian non-profit organization Media Smarts to focus on the international expansion and promoting digital literacy. Along with the update with local language support for Peruvian and Canadian users, Facebook is also updating the app to include parental controls for two parents for account management.
Facebook is also adding a pledge to the app which serves as a set of guiding principles for parents to promote and encourage responsible usage of the app. The app has requested its young users to be respectful and kind to others while being safe and having fun. Messenger Kids will also include activities under the moniker "Appreciation" which allows children to take up activities like sending photos and making video calls to show appreciation to their friends and family.
What do you think of the new app by Facebook? Let us know in the comments below. Get instant updates on TechNadu's Facebook page, or Twitter handle.