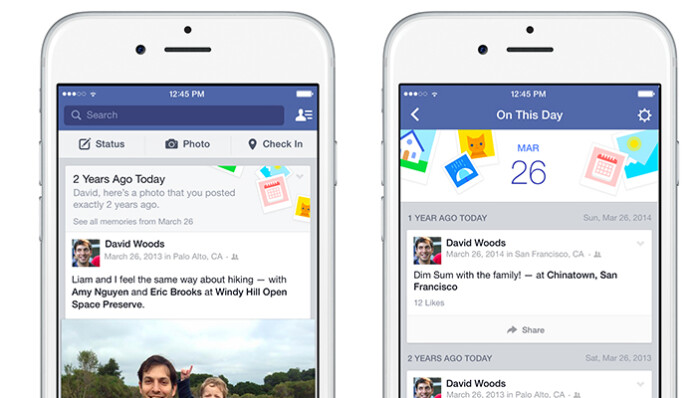 Facebook introduced its latest feature, called Memories, on the social media platform.
The feature is currently accessible on the Web and mobile versions of Facebook, allowing users to commemorate posts, events, friendships and more.
The addition to the platform is a result of a research that indicates reflecting on positive impacts can improve overall wellbeing.
Facebook introduced its latest feature called Facebook Memories to commemorate posts, events, friendships and more. The feature was rolled out today to all users and can be accessed from the Memories page which provides a chronological list of notable events that users have had on Facebook.
The new addition to the platform builds upon the already existing 'On This Day' feature which is used by more than 90 million people every day. According to research conducted by Facebook, reflecting on positive events can help improve mental wellness and lighten a person's mood. Facebook Memories will replace 'On This Day' and will be accessible at all times to users instead of letting Facebook's algorithm create random posts based on notable events.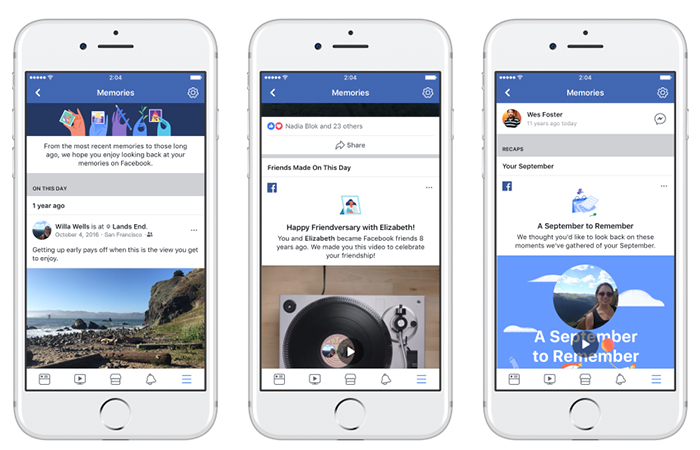 The 'On This Day' feature is now a part of Facebook Memories and has its own section on the page showcasing past posts and live events. Facebook will also offer seasonal and monthly recaps of past events that can be either presented in messages or short video clips. Users will be able to see a chronological listing of friends made on specific dates. The page also allows users to access memories that may have been missed. Currently, past memories date back only up to seven days.
Facebook stated that they are aware not all past events may be positive in nature and requested the community to offer their input on how to make the feature better. The Facebook Memories page will be worked on to improve the user experience and offer relevant past content.
To access the new feature, users can use the Memories bookmark in the News Feed on a computer. Mobile users can tap on the 'More' tab of Android or iOS mobile apps to access the feature. The social media platform will list curated memories in the notifications section that users may want to share.