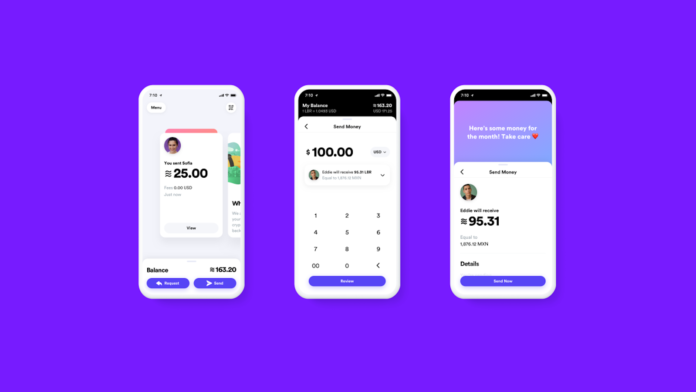 Facebook presents its digital wallet for Libra, called the "Calibra".
The app will come as a standalone, or integrated into Messenger and WhatsApp by 2020.
Libra is Facebook's big bet, as they want to enter the blockchain market with something fundamentally different.
Calibra is going to be the name of Facebook's new digital wallet, specifically made for their very own blockchain project, the Libra. Calibra will be a subsidiary working as a member of the Libra network of financial services and will be available in Messenger, WhatsApp, and as a standalone app sometime in 2020. This new digital wallet will serve as a storage point for people's Libra coins, as well as a means to send them to other people or spend them on the spot. The wallet is touted as "unlocked", and it will work with anyone who holds a smartphone.
However, this doesn't mean that Calibra will make deductions on the security front. Facebook promises the use of the same verification and anti-fraud processes that banks and credit cards use, so no fraudulent activities can go unnoticed. In addition to the live support and the proactive protection systems, Facebook makes a Binance-style promise, to refund people who lost their Libras following the takeover of their account by hackers. Of course, promising all that and actually doing them are two different things, and we all know that Facebook isn't the best promise-keeping company in the world.
Besides security, there's also user data privacy, which is fundamental to any cryptocurrency. Facebook delivers bold promises on that part as well, saying that they'll limit the data-sharing activities to the sole purpose of keeping people safe and complying with the law. What this means basically, is that you won't be able to buy illegal stuff like drugs and pay with Libra. Or at least not without Facebook getting to know about it and possibly blocking the transaction, and/or informing the concerned authorities. Sharing user data for ad targeting is out of the question according to the social media giant.
The lack of anonymity is not the only difference between Facebook's Libra and other cryptocurrencies, however. Libra is not going to have its value fluctuate like crazy, but instead, it will be based on a reserve of assets that will act as a stabilizer for its value. Facebook wants it to pass through a first phase of supporting people in developing countries who don't have access to a conventional banking system and then gradually transform it to a decentralized global form of payments that will be much more reliable than any other cryptocurrency.
To achieve that, Libra is backed by partners like MasterCard, eBay, Lyft, VISA, PayPal, Vodafone, CoinBase, Uber, Spotify, and more. All of these partners (and more that will come later) will hold a seat on the Libra Association, with Facebook holding two seats as the owner of the blockchain infrastructure.
Will you be using the Libra, or are you planning to leave the Facebook ecosystem entirely? Let us know where you stand in the comments down below, and also on our socials, on Facebook and Twitter.