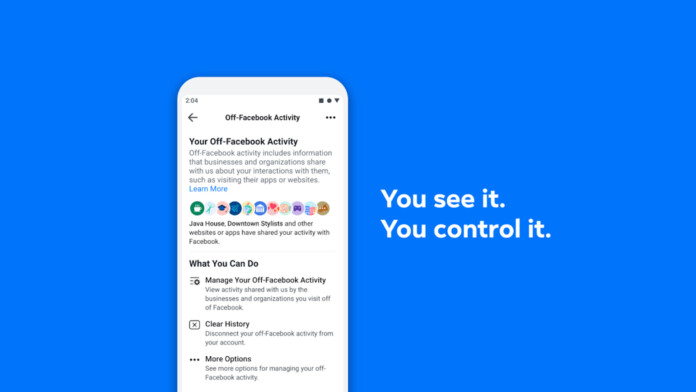 Facebook will show users what other companies share with it, allowing them to wipe all data.
People will be able to select exactly what they want to filter out from their Facebook accounts.
Still, the data will be shared with Facebook, and then the platform will allegedly discard it.
Even when you're not using Facebook, a lot of the data that is collected about your online activities and preferences still ends up in the hands of the social media giant. Applications and websites that don't belong to the Facebook umbrella are still collaborating with it, selling data about you so that you can enjoy a more "personalized experience" through targeted ads when you're back on using it. This collection of data is called the "off-Facebook activity", and it's crucial for the social media platform and the way its business model works.
In an attempt to lay some transparency on how this data sharing system works, Facebook is launching a new tool that will enable its users to get a summary of the information that apps and websites are sharing with it about them. In addition to checking the data, users will be able to disconnect any of the information from their social media account and even choose to disable all off-Facebook activity from reaching the platform in the future. Users will even be able to select specific websites and apps that they wish to exclude from the data-sharing program, so the level of control given is seemingly high.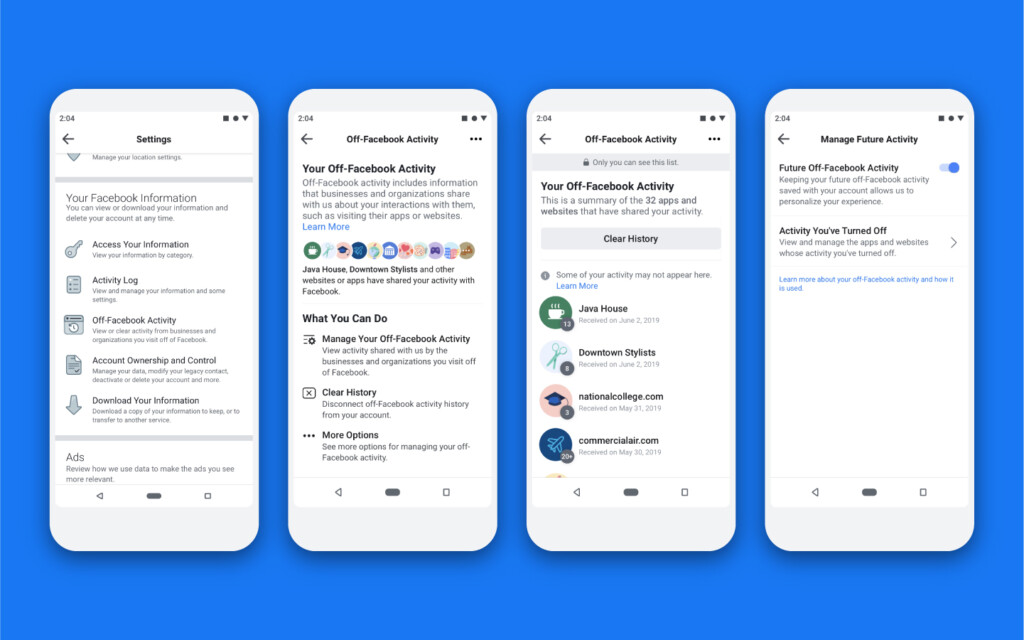 The thing is though, this data will still reach Facebook, and the creation of a personalized experience may just become more indirect. Practically, it is still a matter of trusting the platform, but at least now you'll be able to see what other companies are collecting about you. This comes after Facebook decided to launch a "Why Am I Seeing This?" tool that explains why users are getting certain ads or news in their feed, providing some valuable insight on how their ad targeting and serving algorithms work.
Facebook promises that more tools like this one will land soon, as they want to empower their users with more privacy-protecting features and generally make them feel safer and less "watched" when using their services. However, this latest tool highlights the fact that Facebook is still getting to know a lot about you even when you're not using it, and even when you're on your phone playing a game, or on a website reading a news piece. The "Off-Facebook Activity" tool will become available for users in Ireland, South Korea, and Spain before it gets rolled out for everyone in the world.
Does this change anything for you on how you will be using Facebook or browsing the internet from now on? Let us know in the comments down below, or join the discussion on Technadu's Facebook and Twitter channels.