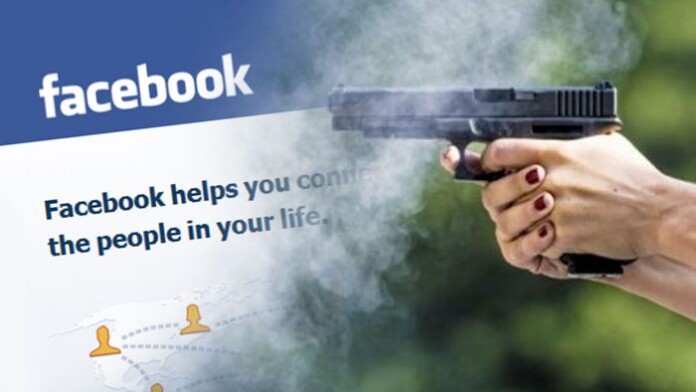 Facebook is tightening its rules on firearms content on the platform.
Ads for any kind of weapon accessory or attachment will be restricted to adults only from June 21.
Facebook banned gun sales in 2016, but accessory ads were still being run on the social media platform without age restrictions.
Following multiple high-profile shooting incidents in the United States, Facebook is following the suite of social platforms like Reddit and YouTube and is cracking down on its gun-related advertisements. While Facebook had already implemented a ban on gun sales back in 2016, the website continues to experience private gun sales through pages and groups. The platform is working hard to crack down on the private sales and will also be removing ads that fall under the category of 'gun accessories' from June 21st for users who are 18 or below.
Ads that showcase camouflage gear, safety holders, gun mounts, gun cases, optics, flashlights, holsters, gun wraps, clay throwers and bulletproof vests will no longer be allowed to run on Facebook for users who are 18 or below. Earlier this year Facebook had announced that they were aware of private parties connected to each other via the social media platform for gun sales, which violate Facebook's community standards.
While communication for gun trades or sales via messaging does on infringe any of the community standards, sharing posts on the news feeds, pages, or groups is not freely permissible, and the platform has been cracking down on such activity. Page or Group owners and admins are required to specify rules and regulations in posts that deal in regulated products. Pages and groups that contain such sensitive content are flagged and made invisible by the social media platform to users who are 18 and below.
Facebook revealed in one of their recent "Look Back" videos that the social media platform does not want to restrict users from communicating with others, the platform wants to institute a number of enforcement and educational efforts for anyone who wants to deal in regulated items privately. Any posts that are identified to contain content about firearm sales will be flagged, and users will be notified to keep their dealings legal.