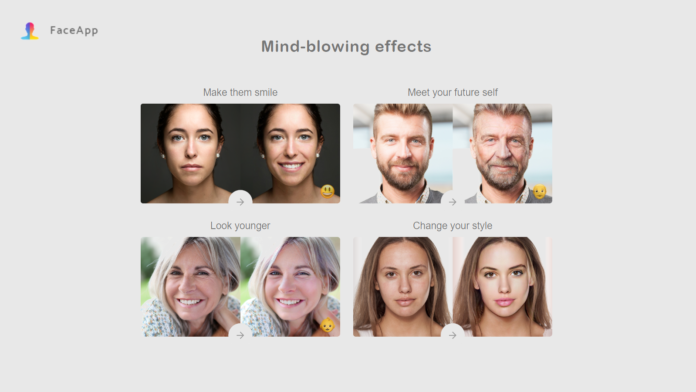 FaceApp is uploading your images onto its cloud servers, but allegedly not on its Russia-based systems.
The founder of the app says it's all done due to technical requirements and not for data selling.
There can be no proof of what is really going on unless an independent auditor conducts an investigation.
FaceApp's boss Yaroslav Goncharov has admitted that the popular image editing application is uploading user data and images onto the company's servers, hosted in Google Cloud and Amazon Web Services. The reason for this is apparently that smartphones and tablets don't possess enough processing power to apply the filters that make FaceApp so popular and to deliver the astonishing photorealistic results that users expect. Goncharov clarified that this data is not being transferred to Russia, nor is it stored anywhere permanently, but still, this is a matter of trust, and many users of the app feel deceived as they were not aware of the way FaceApp worked until now.
This means that the app is not asking for the user's consent to upload the images for processing on the cloud, and thus, we have a clear case of user data privacy policy violation. Whether this data is mirrored to computers in Russia, how many employees of FaceApp have access to the images, and whether Roskomnadzor's agents can also access this information is wholly unclear. Of course, officially, FaceApp denies all of the above, but they can't really prove what is going on at the server level unless an independent auditor does.
This is FaceApp's official response to Forbes, who first reported on the case: "We only upload a photo selected by a user for editing. We never transfer any other images from the phone to the cloud. We might store an uploaded photo in the cloud. The main reason for that is performance and traffic: we want to make sure that the user doesn't upload the photo repeatedly for every edit operation. Most images are deleted from our servers within 48 hours from the upload date. We don't sell or share any user data with any third parties."
FaceApp is a highly popular application that can transform portraits of people and change their gender, age, and even expressions, using advanced filters and AI editing algorithms. It has gone viral in 2017 and is currently enjoying massive popularity again with a refreshed attention from the LGBT movement. On Android, the app has amassed over 100 million downloads and is equally popular on the App Store (iOS) as well. With the rise of face recognition systems, apps like the FaceApp could make gazillions from selling this data to the concerned entities, and while we can't say that they are doing it, it is hard to think how they would opt not to.
Where do you stand on the above? Share your thoughts about this story in the comments down below, or join the discussion on our socials, on Facebook and Twitter.