The "DarkMarket" is no more, as the German police arrested its Australian operator over the weekend.
The 20 servers of the notorious marketplace were located and seized in Moldova and Ukraine.
Dark web markets are gradually getting extinct as law enforcement authorities set up effective collaboration mechanisms.
One of the most popular dark web marketplaces of recent times, the "DarkMarket," has been taken offline. This was the result of a Europol-coordinated operation involving the cybercrime departments of the German, Australian, Danish, Moldovan, and the Ukrainian police, UK's NCA, and the DEA, IRS, and FBI from the United States.
This makes up for a truly international operation, and a cross-border effort, as hunting down such prominent and notorious marketplaces isn't exactly a walk in the park.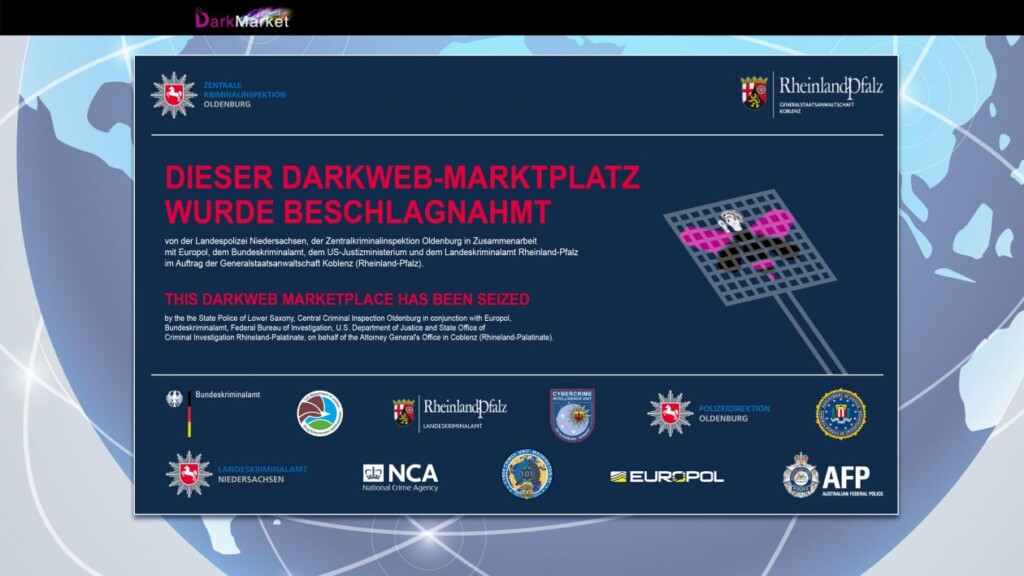 The German police managed to locate the main operator of DarkMarket, an Australian citizen, in the German city of Oldenburg. The 20 servers associated with the platform were located across Moldova and Ukraine and were all seized and switched off. Obviously, the investigators will now have a lot of digging to do in these machines to extract more information about the particular marketplace's moderators, sellers, and buyers.
"DarkMarket" had more than 2,400 registered sellers and an audience of 500,000 users who spent more than 4,650 Bitcoin and 12,800 Monero in about 320,000 transactions. As for what was traded there, the list includes drugs, guns, hacking services, DDoS services, malware tools, child abuse material, counterfeit money bills, stolen credit card details, stolen user credentials, credit card cloning equipment, anonymous SIM cards, and more.
Europol's initiatives to tackle dark web crime have produced amazing results in the past couple of years, and we can say that cybercrime has taken a real blow as a result. The countermeasures deployed by the operators of these marketplaces to help them evade law enforcement investigators are getting way too costly and time-consuming to be worth the effort, as the platform of info-sharing that has been built by police agencies globally is leaving no corner unlit.
Sure, there are still ways to stay anonymous on the dark web, so users who diligently take care of all hanging threads can still fly under the radar generally speaking. However, for operators, it has become almost impossible to remain hidden from the authorities. Thus, the number of markets is shrinking, and fewer new ones dare to pop up and take their place.