EU is about to create one colossal biometrics database called "Common Identity Repository".
The database will help the authorities detect identity and document fraudsters on the borders.
People are worried that this will signify the end of all notions of privacy in Europe.
Following the completion of the pilot phase of the iBorderCtrl in Hungary, Greece, and Latvia, the EU is ready to implement the project continent-wide, and for this, they will need to establish a pretty extensive biometrics database. The iBorderCtrl is an AI-powered border control system that enables the authorities to conduct faster and more thorough checks on people who want to cross the EU borders. Based on biometric verification, advanced deception detection, document authentication, and risk assessment, the iBorderCtrl is a game-changer in the field that is planned for implementation on all member states' borders by the end of the upcoming August.
The new database that is about to be established is called the "Common Identity Repository" (CIR), and it is estimated to be populated with the biometric records of 350 million people, which is about half of the total population in Europe. This is a unification of the biometric records that have already been gathered in the various checkpoints, so the database will not hold only EU-citizen data. From August and on, everyone who crosses the borders of a member-state for the first time will be logged into the database as a newly created biometrics profile.
The data that will constitute the biometric profile of a person include fingerprints, facial scans, names, DoB, passport numbers, and even phonetic and pronunciation pattern identification. This will make it almost impossible for fraudsters to create and successfully use fake identities, impersonating others, and tricking authorities into believing they are someone else. By combining multiple information from a rich data container such as the CIR, the algorithms of iBorderCtrl will be able to quickly detect any spoofing attempt, and assign a risk factor on each and every person that reaches the border checkpoints.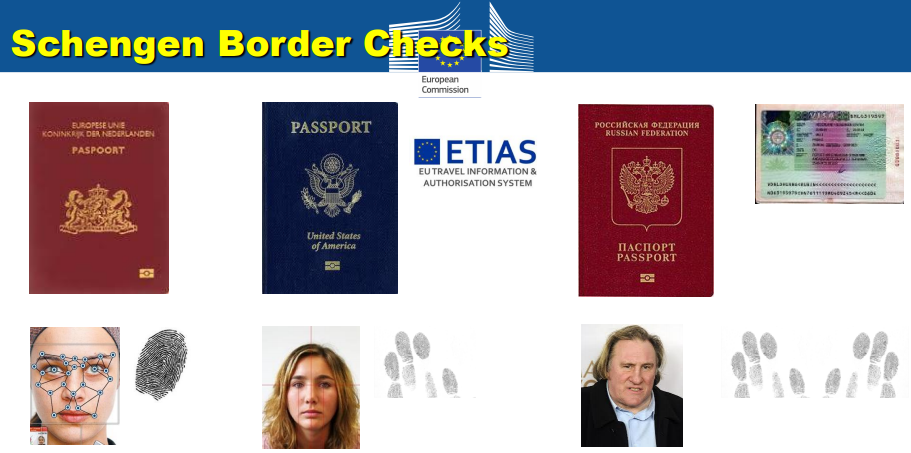 For people who maintain a social media profile using their real name, this means that they are already feeding CIR with data that's useful to the modules of the iBorderCtrl. Now, this raises many concerns in relation to the people's right to privacy, as well as their right to opt out of the iBorderCtrl system without facing discrimination. The European Parliament as well as the European Council who both voted in favor of the formulation of the CIR assure that proper safeguards to protect people will be set in place, but no specific measures on that part were presented.
Do you consider CIR to be EU's "Big Brother", or is it just a natural step towards a more modernized approach to law enforcement, border control, and people's safety? Let us know where you stand in the comments section below, and don't forget to check TechNadu's Facebook and Twitter for more daily tech news.