The EFF has submitted an FOIA lawsuit against the U.S. Postal Service to force them to disclose details about their social media surveillance program.
The USPIS has publicly admitted the existence of the program but has denied giving away any details.
The agency was focusing on "inflammatory" social media posts that were basically calls to protest.
The Electronic Frontier Foundation (EFF) has filed a lawsuit against the U.S. Postal Service, accusing the agency of running a covert spying program online to collect sensitive information about specific people on social media. According to the allegations made, the U.S. Postal Inspection Service (USPIS) was scrutinizing massive amounts of data to essentially monitor what users posts online. The monitored platforms include Facebook, Twitter, Parler, and Telegram, looking mainly for those linked to planning or participating in protests.
The EFF looks to have an FOIA (Freedom of Information Act) request approved, which would force the USPIS to disclose the details of their mass surveillance program, like when it started, how it operated, and how exactly it was used against the spied people. In addition to this, the EFF also hopes to uncover potential collaboration and information exchange with other federal agencies such as the Department of Homeland Security (DHS).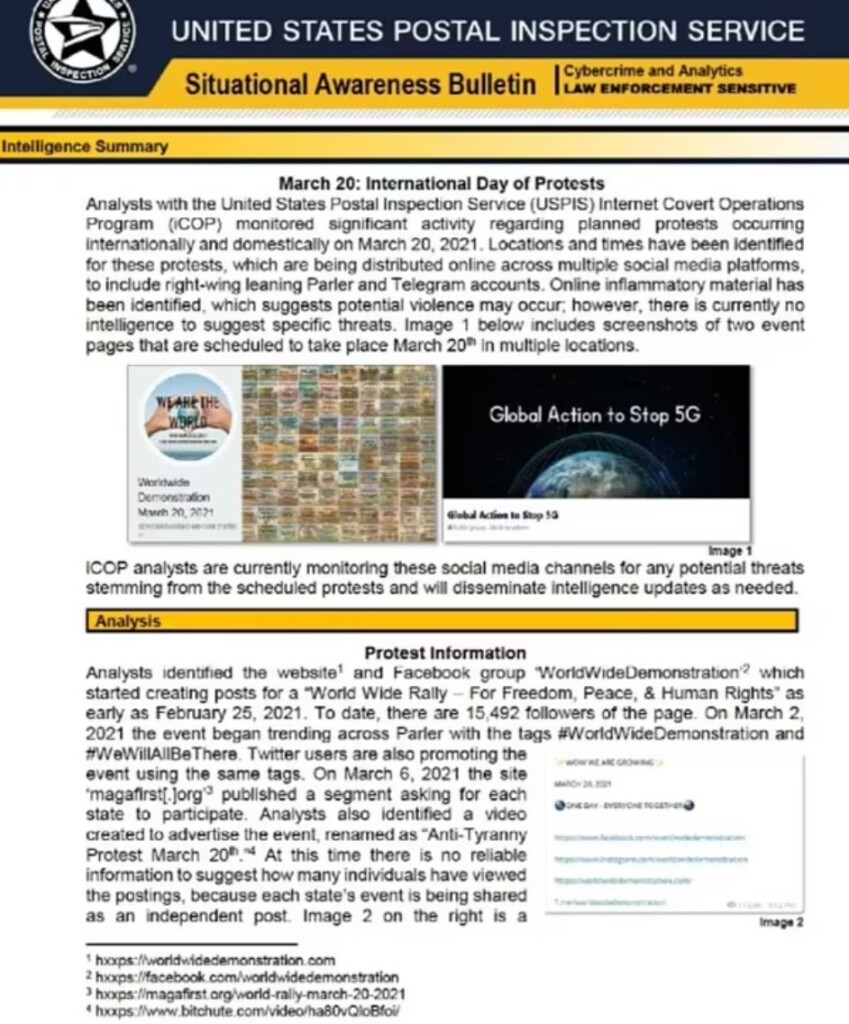 Houston Davidson, a member of EFF's legal team, has stated the following regarding the legal action:
We're filing this FOIA lawsuit to shine a light on why and how the Postal Service is monitoring online speech. This lawsuit aims to protect the right to protest. The government has never explained the legal justifications for this surveillance. We're asking a court to order the USPIS to disclose details about this speech-monitoring program, which threatens constitutional guarantees of free expression and privacy.
The revelations about the existence of such a program came back in April 2021, when the Chief Postal Inspector, Gary Barksdale, openly admitted the fact but denied giving away details, claiming that something like that would hurt the agency's operational effectiveness. The man clarified that the program has not led to any arrests, but this was essentially just an empty statement for the EFF and other freedom of speech advocates.
The FOIA lawsuit demands the full disclosure of all documents, training manuals, memorandums, and all other records pertaining to or reflecting the operation of social media monitoring and surveillance programs run by the USPIS. Moreover, EFF's request includes all documents reflecting criminal prosecutions, current or past, with case names and docket numbers that are directly linked or supported by evidence collected through the social media surveillance programs in question.