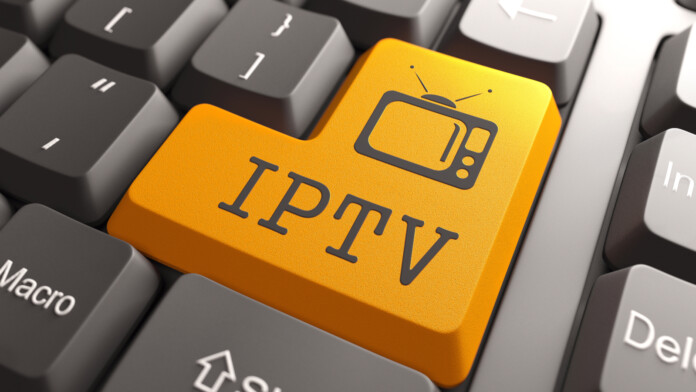 DISH targets yet another pirate IPTV service, asking for their permanent injunction and a hefty compensation.
The TV provider is focusing on legal fights more and more lately, as their business is in decline.
So far, their lawsuits against IPTV platforms have had limited success, as the owners of these services remain unknown.
DISH Networks has filed a lawsuit against "Easybox IPTV" on the U.S. District Court of Texas, asking for statutory damage compensation of $150k per infringed work, totaling $10 million. DISH has been actively chasing pirating IPTV services lately, suing "East IPTV" last month after the service failed to respond to the multiple notices of infringement that were sent by the Colorado-based satellite television provider. This latest lawsuit against Easybox is filed on similar grounds. According to the details of their legal complaint, in the past three years, they have sent a total of 116 infringement notices to Easybox, but no response was provided, and no corrective action was taken.
Entities like DISH Network are witnessing a sudden and business-damaging cord-cutting trend as the masses are shifting towards streaming services, including pirating IPTV packages. As the "traditional" TV providers have failed to adjust to the changing market in a timely manner, they now see online pirating platforms as a way to make some buck, or at least give it a try. After all, what they are doing is typically legal and just, and pirate services are the only vulnerable entities that can be ordered to pay millions in damages to these broadcasters.
As the name suggests, Easybox IPTV is dedicated to the market segment of the inexperienced users, and those who don't know how to set up an IPTV service. For this reason, Easybox is offering pre-configured TV boxes that are ready to deliver many hundreds of channels to its subscribers without the need to set up anything. The cost of the subscription ranges from $199/year to $369 for 24 months. Obviously, the list of the offered channels includes quite a lot that shouldn't be there as Easybox doesn't possess the license to broadcast them, and this is exactly where DISH is finding a lever to pull.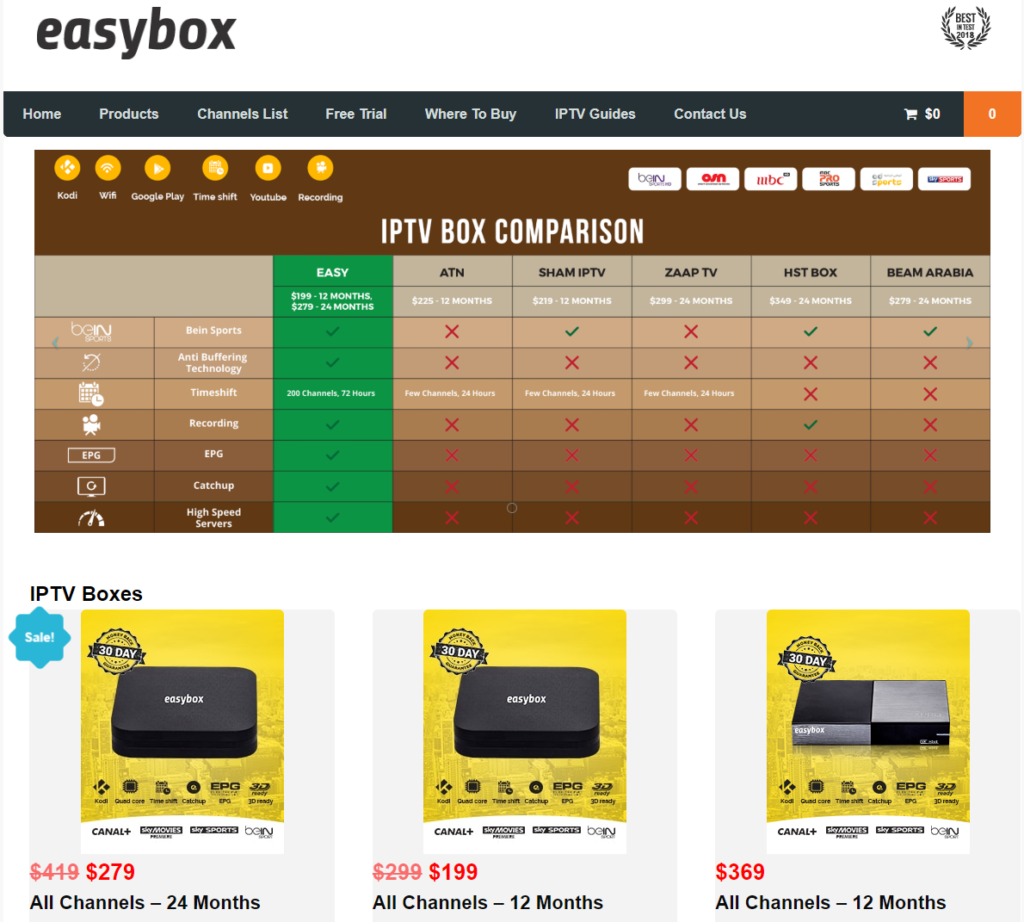 All that said, DISH is not only asking for compensation, but also for a permanent injunction order that will stop the service from operating within the United States. However, this will be hard to do as the owner and operator of Easybox IPTV is an unknown person, and the WHOIS information is indicating that the basis of the platform is in China. This was also the case with East IPTV, and with more than a month having passed since that lawsuit, the website is still up and promoting its services to the North American audience.
Have something to comment on the above? Feel free to share your thoughts in the comments down below, or join the discussion on our socials, on Facebook and Twitter.