After making fans wait for nearly a year and a half, DC Universe is here – a streaming platform for die-hard fans. The DC Universe service was first announced in April of 2017 and has kept fans on their tiptoes since, wondering just what they'll be able to find there. Well, now that the service has gone live, let's go ahead and see what it's all about.
First, let's see a few highlights of this platform so you know the basic things about DC Universe before we go ahead and go into detail about all of these.
Overview
| | |
| --- | --- |
| Product Name | DC Universe |
| Supported Platforms | iOS, Android, Android TV, Apple TV, Roku, web |
| Availability | Available starting September 15, 2018, in the United States |
| Unique Features | Great DC collection of movies and shows; Comics library; offline watching; DC Marketplace, Community |
| Price | $7.99 (per month), $74.99 (per year). |
| Visit | DC Universe |
Now that we've gone over these few details, we can learn all about the pros and cons of this new streaming service.
| | |
| --- | --- |
| Pros | Good UI; Great comics selection; Good price |
| Cons | Video library is slim; Apps are still buggy; Needs more supported platforms |
| Verdict | DC Universe is a good option for the fans, but not so much for the rest of the population, and even so it needs more work to be done. |
| Score | 8/10 |
DC Universe Review – Find Out Everything You Need to Know
This is a brand new platform so there are probably loads of things you're curious about, so we're going to go through everything you may be curious about and if you feel we missed anything, you can hit us up on social media or in the comments section below the article. But first, let's start at the beginning.
The platform, like most of anything that's cool under the sun, is only available in the United States. So, if you live outside of this country, or are an American that likes to travel a lot, you'll be able to watch DC Universe outside the USA by using a VPN. We've tested a few and ExpressVPN is a safe bet.
Platform Compatibility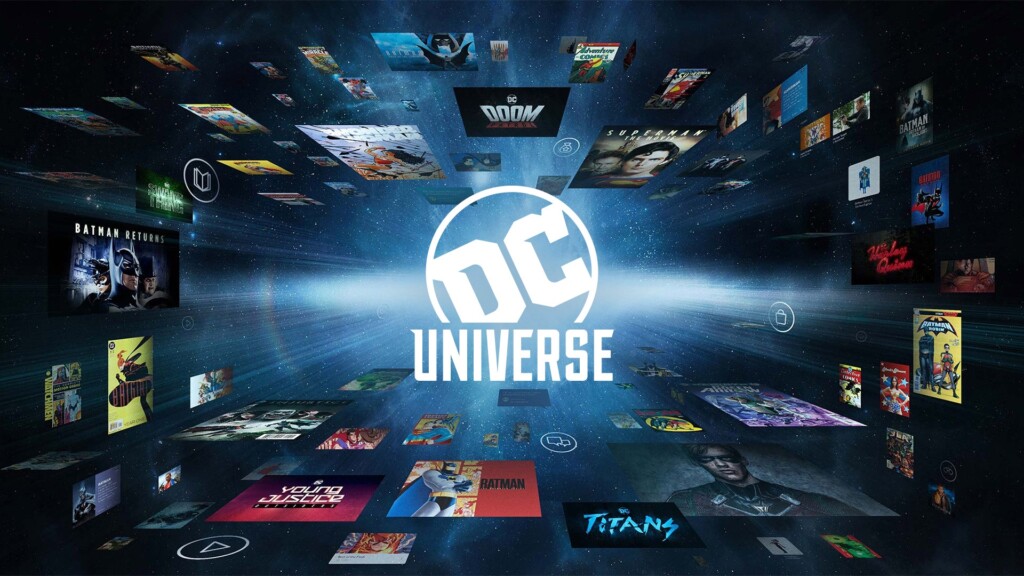 If you're going to watch DC Universe on your devices, you'll need an app for it. The most popular platforms are covered, but there's room for more. Our Score: 7/10
Access to DC Universe can be done via the website or dedicated apps for several platforms. So, you'll either have to go with your browser or pick one of the apps to take your movie watching or comic reading anywhere. Here are the supported platforms and devices.
Google: Android – mobile devices and tablets with Android 5.0 and up; Android TV
Apple: iPhone and iPad with iOS 10.3 and up, including brand new iOS 12, Apple TV
Others – Roku or Web browser
Signing Up to DC Universe
The entire signing up process only takes a few minutes and doesn't require a lot of sensitive data. Our Score: 10/10
Signing up for DC Universe is a simple and streamlined experience. Whether you do it over your app or web, it's really the same thing. First, you'll have to provide an email address and check some boxes which makes you agree with the Terms and Services, then you'll get to pick which type of subscription you want – monthly or yearly – and select the payment method, which is either a debit/credit card or PayPal. You can enjoy 7 days of free trial before you get billed, so the billing date appears in your account once the process is complete.
User Interface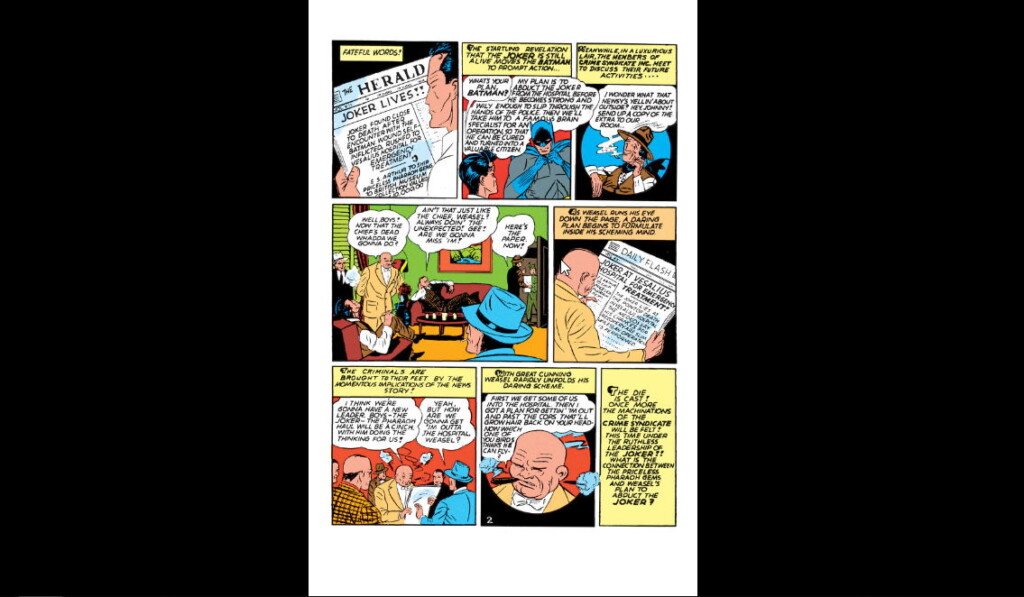 You can watch DC Universe content via the website or the dedicated mobile app, and they're all easy to figure out, but there are still loads of bugs to be dealt with. Our Score: 8/10
The apps and the site are both easy to navigate with just enough categories to get you going to where you want to be – comics, movies, or maybe the DC community. Then, there are subcategories based on the heroes. You can even visit a cool encyclopedia with the characters of the DC Universe.
On the other hand, while reading about various characters, you can't find an easy button to comics they are present in so you can switch fast to them within the app.
Available Content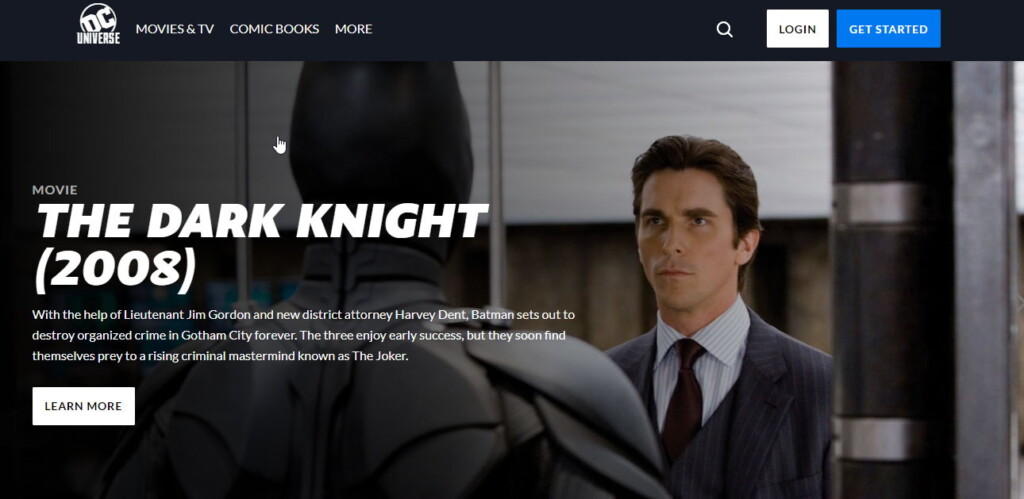 There are loads of movies and shows and comics available on DC Universe, and more will be added soon. Our Score: 8/10
There are dozens of movies and TV shows you can watch, including oldies like Superman: The Movie from 1978, or the 1975 Wonder Woman series, but also the newer titles like the 2008 The Dark Knight. There are also hundreds of comic books you can access with the tap of a button. More will be added in the near future, but for now, people are complaining about the slim pickings. We guess if you're a die-hard fan of DC Comics, you've probably already seen everything there is out there.
Performance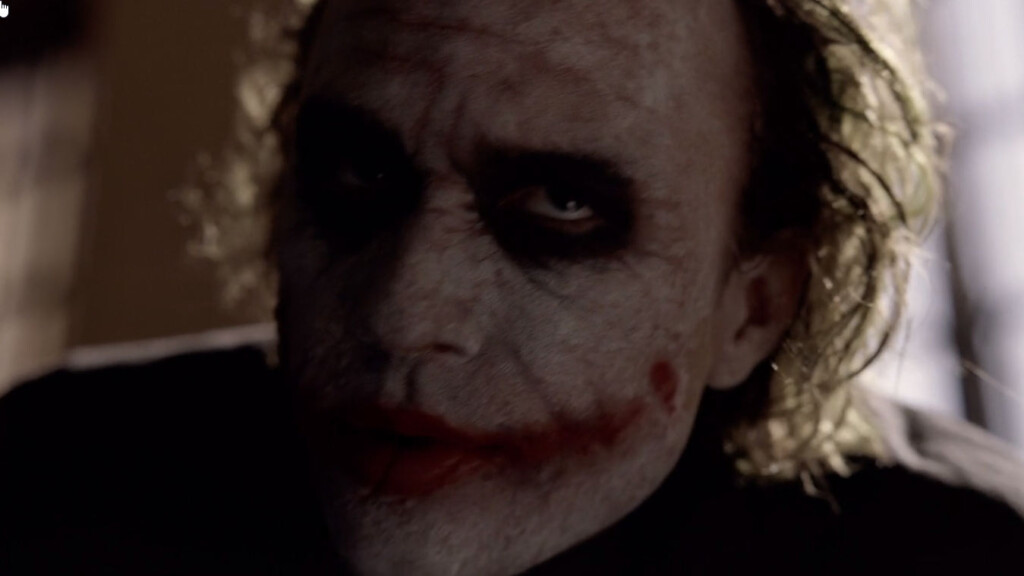 The website works great, but the apps need more work, as there are a lot of bugs to weed out. Our Score: 8/10
With the DC Universe website, it's all pretty clear cut – the movies and shows are in one area, the comics in another, and everything else follows. With the apps, things are a bit more complicated since they're brand new, and as it happens with this type of things – they're still somewhat buggy. Users are complaining about missing features, missing videos altogether, login errors, and so on. It's off to a rocky start, but the app is great for the people it actually works for. We're sure there are many updates coming in the near future, so we'll see how it goes from here.
On the website, however, things are much different and it all works great – you can pick any content you want and watch it in seconds, whether we're talking about movies or comics.
The video content is available up to 1080p HD, but ultra-HD and 4K are to be added for select certain titles in the future. As of right now, however, they're missing.
Another thing that we're currently unclear on is on how many devices you can watch the content at the same time. "Our development team is currently working on the number of devices you will be able to watch content on simultaneously based on data and feedback from our users," the Help section states. Well, over here at TechNadu we've tested it out on two computers and one Android phone and it works just fine. For now, they might not have capped the number of devices, so enjoy it while you can.
Customer Support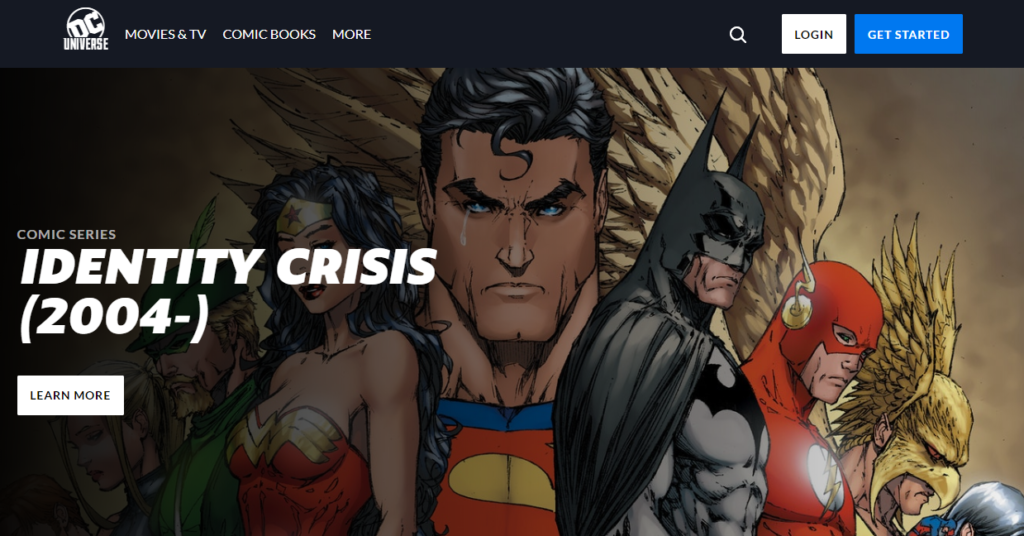 The platform works pretty well, but if you have any type of issues, we're sure the support team can handle it. Our Score:  8/10
DC Universe is a huge franchise so there are a lot of reasons why the support part should be up to par. First, you can start off with the main support page for DC Universe where you'll find loads of frequently asked questions under several categories and you can pick whichever you're interested in. Of course, if you have issues that aren't covered there, you can go ahead and contact their support team.
Pricing
There are two subscription models available and both are quite affordable. That being said, we're not sure the current content is worth the money. Our Score: 7/10
Once you go ahead and start the sign-up process you'll notice that it will cost you $7.99 per month or $74.99 per year, depending on which type of payment you want to make. Both will get you access to the exact same things – original and classic series and movies, comics, exclusive DC shop, forums.
That being said, we're really not sure it's worth it to pay yet another subscription unless you're really in love with the DC Universe. Netflix, which offers loads more content, costs $7.99 for the basic plan and $13.99 per month for the full-options one. The content is also pretty slim at this point in time, with only a handful of movies and none that are very recent, like Justice League, for instance. in the end, you're the one that will have to take this platform for a test drive and decide whether or not you're a big enough fan to pay the price right now.
The Verdict
It's clear that this platform is meant for those DC fans that would really like to be able to have everything in one place, from movies to TV shows, from comics to info about the characters, and so on. Hopefully, as more content is being added, you'll be able to enjoy more from this wonderful universe and more fans will dedide to pay the monthly fee.
PROS: Easy to use UI; Hundreds of comics; You can download content on the device; Affordable.
CONS: Needs more content; The apps are buggy; No support for gaming consoles or Amazon devices and various brand Smart TVs.
OUR SCORE: 8/10
Final Thoughts
Overall, our dear readers, this is a good start, but it can definitely be a lot better from one end to the other, especially when it comes to the library content and app performance. As mentioned below, if there's anything else you'd like to know, go ahead and message us in the comments section below.
We'd also love it if you could share TechNadu's DC Universe review with others. Thanks! You can also find us on social media, on Facebook and Twitter.