The FBI worked together with European police forces to seize the servers that hosted Slilpp.
No arrests have been made, but the operation of a historic and large marketplace has been severely disrupted.
Slilpp operated since 2012, causing hundreds of millions of USD in damages by selling over 80 million credentials.
The dark web marketplace known as "Slilpp" has suffered a major disruption after a coordinated operation involving the FBI and the police forces of Germany, Romania, and the Netherlands has resulted in the seizure of its infrastructure. Slilpp was a large market where crooks were able to search, find, and buy credentials stolen from 1,400 online platforms. In total, it is estimated that Slilpp held over 80 million stolen credentials and operated without major disruptions since 2012.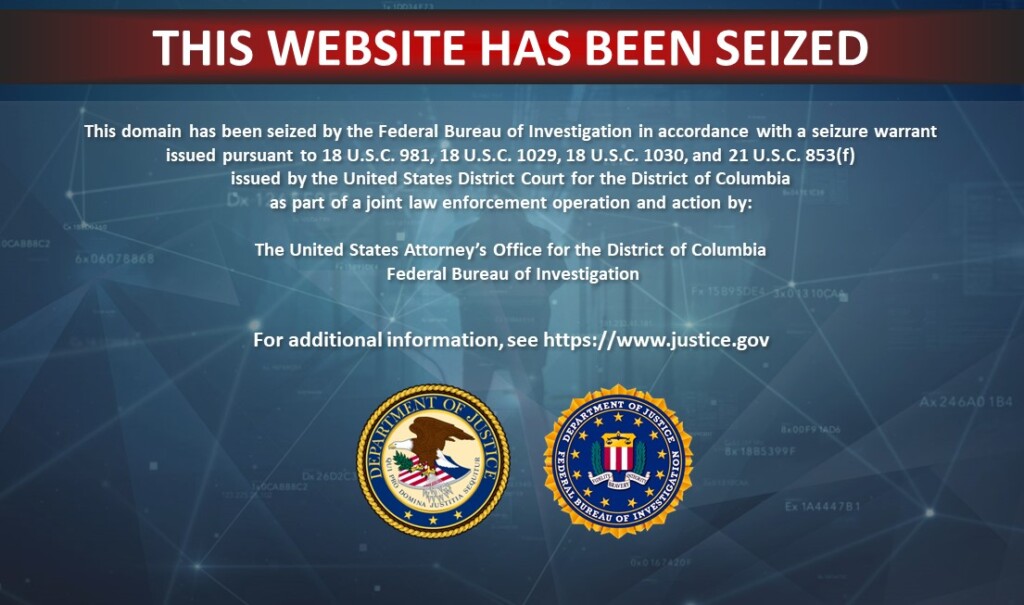 The FBI managed to identify a series of servers that hosted the marketplace and its various domains, and by working with international law enforcement partners, it was able to perform the relevant seizures. At the time of the take-down, Slilpp was offering tens of thousands of credentials, many of which belonged to American citizens. It is estimated that the economic impact from Slilpp's operation for the U.S. alone is over $200 million, but the overall impact is much greater, of course.
The Acting Assistant Attorney General Nicholas L. McQuaid stated the following:
The Slilpp marketplace allegedly caused hundreds of millions of dollars in losses to victims worldwide, including by enabling buyers to steal the identities of American victims. The department will not tolerate an underground economy for stolen identities, and we will continue to collaborate with our law enforcement partners worldwide to disrupt criminal marketplaces wherever they are located.
Although takedowns like this one aren't anything unprecedented, and even though no arrests have been made, which means that a similar market may open soon by the same actors, this is definitely a notable case. Slilpp is one of the most historic and large (in terms of volumes) marketplaces of this kind, so the dark web community will surely miss it.
The key, in this case, is to hold the operators of the marketplace accountable for their actions, which doesn't seem likely right now. The FBI will surely have some valuable information to look into, thanks to these seizures. Still, considering that this first part was unsealed already, the investigations may have nothing else left to yield.