Chrome 81 will upgrade the platform of interaction between the users and the internet.
A new AR API will enable developers to place objects in real-world views and to introduce immersion.
There is also going to be the deprecation of TLS 1.0 and 1.1, as they are now considered obsolete.
Google has posted a piece on the upcoming version of its popular browser, and it looks like v81 is going to be a feature-packed release. Android, Linux, Windows, macOS, iOS, and Chrome OS versions will all receive Web NFC features, Augmented Reality capabilities, a new testing platform called "Origin Trials", and a host of component updates, removals, and deprecations. Right now, Chrome 81 is only available as a beta, while its scheduled launch date is for March 17. 2020. With so many new features landing with version 81, there certainly needs to go through a lot of testing before it's ready.
First, there is going to be an implementation of a "Web NFC" (Near Field Communications) system. NFC is used for payments, or for unlocking doors on smart locks, etc., but the Web NFC on Chrome will be more focused around fetching information about things around your environment. Google mentions museum visits as an example, while inventory management and conference badges are just another two of the numerous possible potential uses of this new system.
On the AR (Augmented Reality) field, Chrome 81 will introduce the WebXR Hit Test API, which will enable the placement of virtual objects in a real-world view. This way, users will be able to enjoy an immersive experience and to interact with the real world in a whole new way. Google says their new API is very easy to work with for developers, especially if you're already familiar with the WebXR Device API that was introduced in version 79.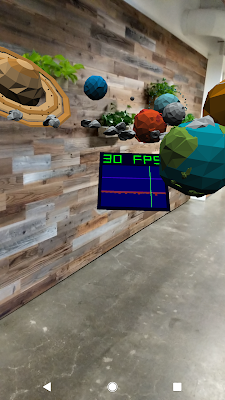 Next, there is the "Origin Trials" which will allow users to try out new features and give feedback on how they work to Google. Other features that will arrive with version 81 include the ability to auto-upgrade images when in HTTPS, respect EXIF metadata within images (proper orientation), modernize the appearance of form controls, add support for tracking position state in a media session, and many more.
Finally, the JavaScript engine will be upgraded to V8, the "Payment Request API" will be disabled until Google figures out how to properly handle payments on iOS, and the TLS 1.0 and TLS 1.1 will also be removed. These versions of the Transport Layer Security protocols are pretty old right now, so they are not quite as secure as they used to be. Thus, only TLS 1.2 and 1.3 will be supported from now on, with some work being done to retain support for legacy platforms.