Charter Communications is looking to introduce a new system that will detect rogue devices.
The same system could also be used for tackling piracy by detecting and disconnecting IPTV boxes.
It is unclear if Charter is planning to use it for this purpose and up to what point, but they mentioned the possibility.
'Charter Communications', the American telecommunications and internet services provider that was ordered by a U.S. Court to share IDs of pirating subscribers back in May 2020, has now filed a patent application for a system that could detect pirate IPTV streaming boxes and ban them from its network. It is obvious that the company doesn't want any more legal trouble that costs them a lot more than it has to gain from allowing piracy to go rampant in the ranks of its customer base, so they're now planning to take preventing action.
The patent, first spotted by TorrentFreak, is titled 'System and Method for Detecting and Responding to Theft of Service Devices', and its apparent goal is to stop rogue connections to Charter's network. That would be modems that somehow manage to connect to Charter's internet service and enjoy it fully without paying anything to the company.
This unauthorized access isn't only done for the purpose of saving money, but also to hide someone's true identity. As such, there are many hackers and members of organized fraud rings using such rogue devices.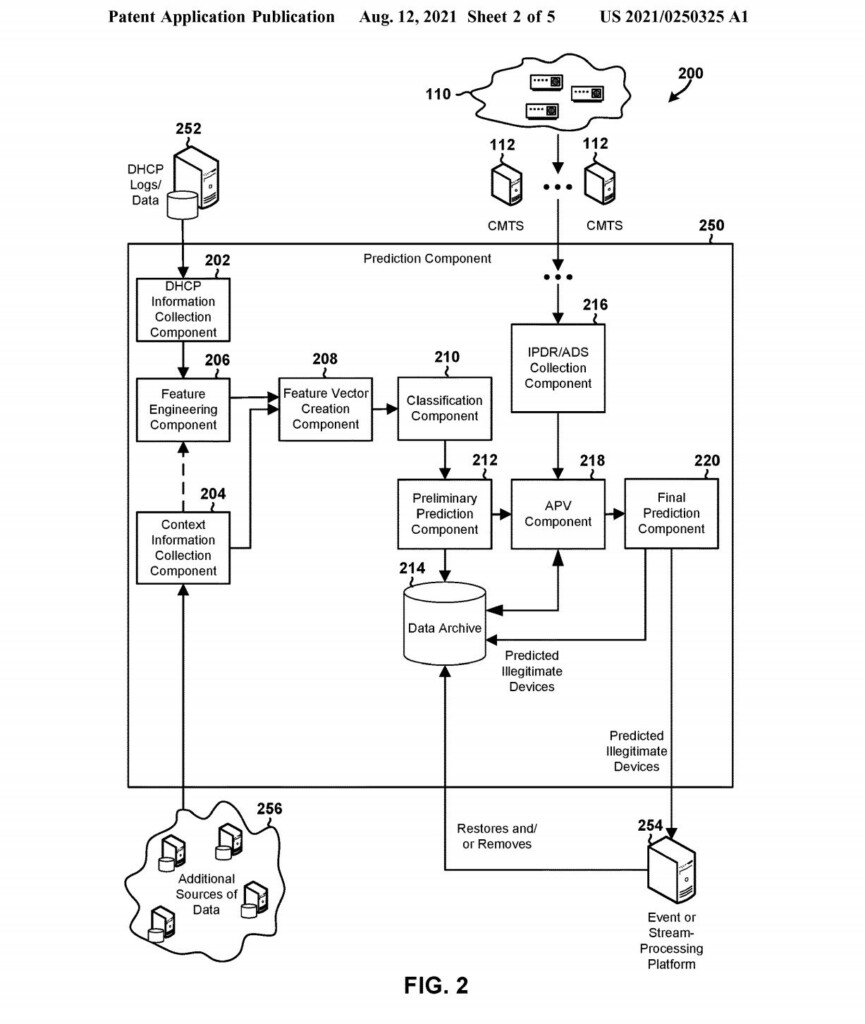 Stopping piracy is just a sub-section of this functionality, as Charter will now be able to detect pirate IPTV streaming boxes that are connected to its network. The company specifically mentions this capability and makes it clear that they won't ignore these cases. On the contrary, they will mark such instances in the database and will monitor the subscriber to determine if they're engaging in acts of copyright infringement, possibly even to what extent and on which portals.
The blacklisting will be done on the level of the MAC address of the device, which is the problematic point for this patent. You see, MAC address spoofing isn't impossible or even difficult, and although some subscribers will face trouble, most will just go around the blocks. Whether or not the system will be able to identify cases of spoofing, is unclear right now, but still seems unlikely.
Potentially, Charter Communications is looking to implement something that could be used as proof that they're "doing enough" to curb piracy proactively, or they will log these cases to be in a position to pass the trouble to the actual infringers in cases of lawsuits. In either way, we don't expect the ISP to use this tool very aggressively, at least not for piracy.