The Brazilian Federal Police launched its anti-piracy campaign called "Operation Copyright."
The operation seeks to take down torrent website operators in key regions that influence Brazil.
The local police are reported to be working with authorities in the United States.
Piracy in Brazil has grown to be a major problem for the entertainment industry in recent times with some torrent websites raking in millions of visitors each year who download pirated content. The country's Federal Police launched its anti-piracy operation to tackle the problem, and it has already led to multiple websites being shut down.
The Federal Police of Brazil (Polícia Federal) is working under the country's Ministry of Justice to tackle the piracy problem in the country. 'Operation Copyright' was launched after a complaint from local anti-piracy group APDIF (Association for the Protection of the Intellectual Property Rights of the Phonographic Industry).
One of the biggest takedowns so far as part of the operation is said to be an unnamed US-hosted website that saw 9 million visits in 2017 and 140,000 active users. While formal identification has not been made, news outlets reveal that the website happens to be Speed-Share, Operation Copyright's primary target.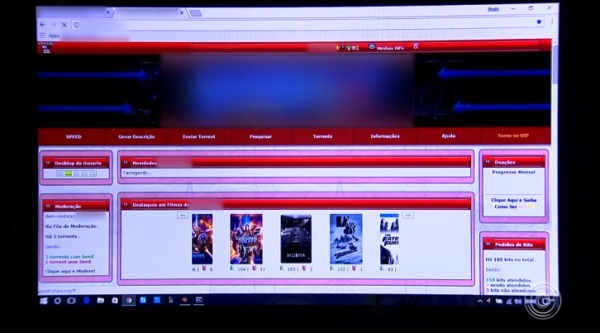 A police spokesperson from Brazil's Federal Police revealed "Each had a function. There are the operators; there are the moderators, there are the designers, there are the DJs. There is a whole hierarchy inside the site. Because of this, we are evaluating the effective participation of each and even to impute the crime of association or criminal organization, which are different crimes."
Rio de Janeiro, São Paulo, Paraná, Espírito Santo, and Goiás are the five major regions where search and seizure warrants are being deployed to identify operators of torrent websites. So far 2 operators have been identified in Brazil with an additional six being questioned by the Federal Police. So far, no arrests have been made, but individuals who have been questioned will have to answer to charges pertaining to copyright infringement. The local police also revealed that they are working with US authorities, but it is unknown if the arrest warrants are international or local.
What do you think about Brazil's Operation Copyright? Let us know in the comments below. Don't forget to like and subscribe to our socials, on Twitter and Facebook.