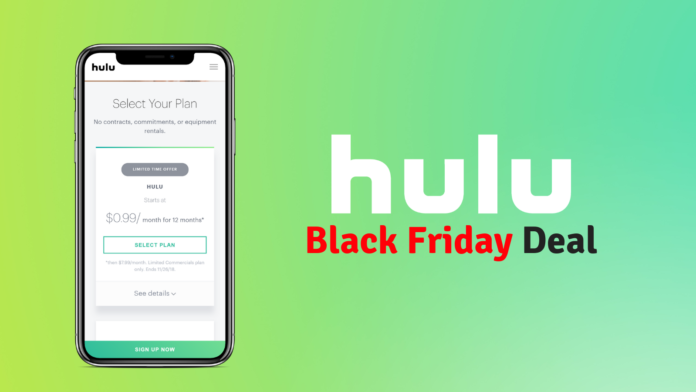 Hulu's Black Friday offer will draw you in.
No matter what streaming service you use, Hulu's offer is worth it.
Oh my! We need something to hold onto because Hulu just pulled out the big guns for Black Friday, cutting the price by nearly 90% for the video-on-demand service.
Hulu's Black Friday deal cuts the price for the video-on-demand plan at $0.99 per month, down from $7.99 per month. The price is only good for 12 months, but that's still an impressive deal and Hulu sure knows how to attract people in.
The deal is only available until November 26th, so go ahead and jump at the chance of enjoying the coolest shows whenever you want straight on Hulu. Frankly, even if you're a devout Netflix fan, it's totally worth paying a dollar per month to also enjoy Hulu this year.
If you need more details on Hulu, read our review, although we're pretty sure the name is already familiar to you.
Did you get the Hulu deal? Let us know in the comments section below, and please share the article online so others can enjoy it too. Visit TechNadu on Facebook and Twitter to get the latest deals on Black Friday, and more.