Disney Plus has a lot of marvelous content, most of it being cute animations and other magical Disney productions, but also National Geographic, Star Wars, Marvel, X-Men, and other movies. Even so, it does not lack its fair share of sad movies, some aimed at kids, some at adults, as their story tackles drama in the form of sacrifice, loss, pain, and other sad experiences. Some of the movies on this list are animations, some aren't, some are older, some are newer, so let's see a list of the best sad movies on Disney Plus to watch right now.
We should mention that you need to subscribe to Disney+ in order to watch anything since this is a subscription-based service.
Endless entertainment from Disney, Pixar, Marvel, Star Wars, and National Geographic. Always ad free. Download and Go. Stream Anywhere, Anytime. Exclusive Originals. Sign Up Now. Classic Favorites.
Maybe you didn't notice this the first time you saw this animated movie, but the six-year-old Hawaiian Lilo exhibits several symptoms of depression - she does not have many friends and often feels lonely and that no one understands her. After she adopts the blue extraterrestrial koala-like creature as a pet dog and names him Stitch, she considers him her friend. However, we find out he's only using her, and by the time he truly loves her back, he dies. So take your pick, which is the saddest part?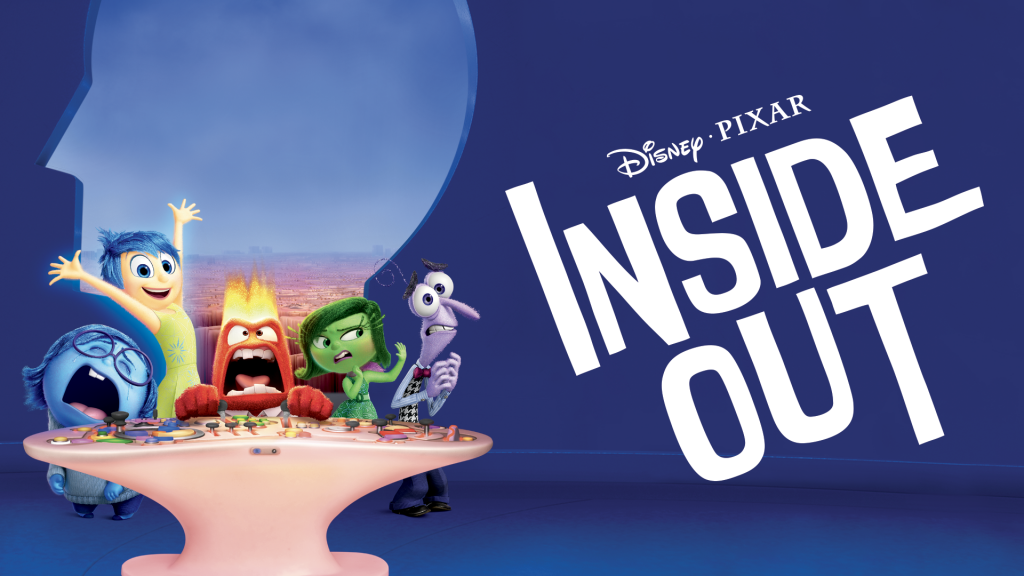 This is a wonderful and hilarious but also sad and touching movie. This Disney and Pixar collaboration was a hit when it launched, showing a whole new world inside the human body, where emotions take the shape of various characters as they take the steering wheel. The story follows 11-year-old Riley, who moves to a new city, and the personified emotions inside her head - Joy (Amy Poehler), Fear (Bill Hader), Anger (Lewis Black), Disgust (Mindy Kaling), and Sadness (Phyllis Smith).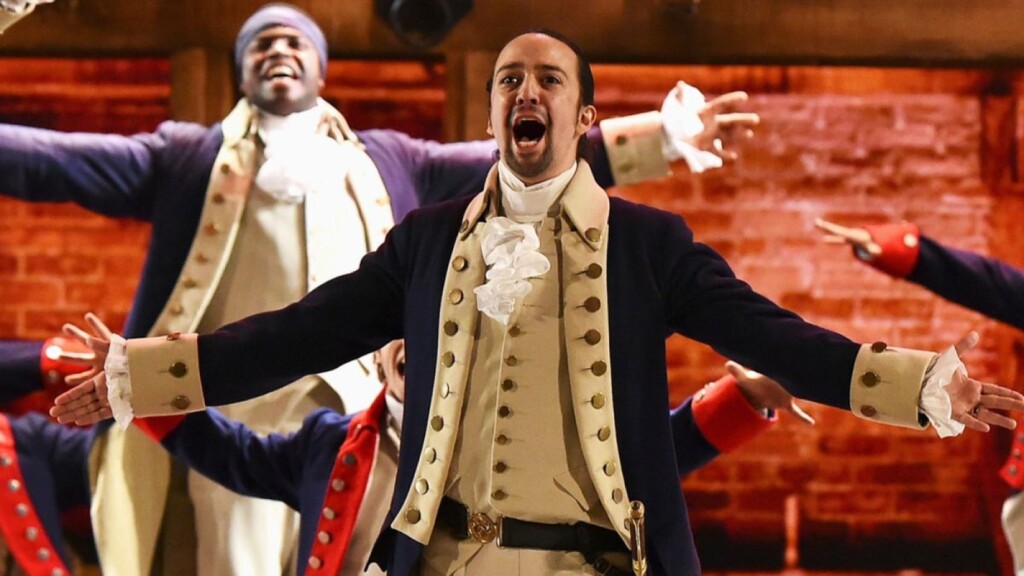 This acclaimed Broadway musical hit is a biographical and historical drama written by Lin-Manuel Miranda and based on the life of Alexander Hamilton, one of America's founding fathers. The tragic events of his life are included here, such as his son's death and his own as well, as we already know what happened to Alexander Hamilton and his rival Aaron Burr. The musical show includes hip hop, as well as R&B, pop, soul, and traditional-style show tunes and stars Miranda himself.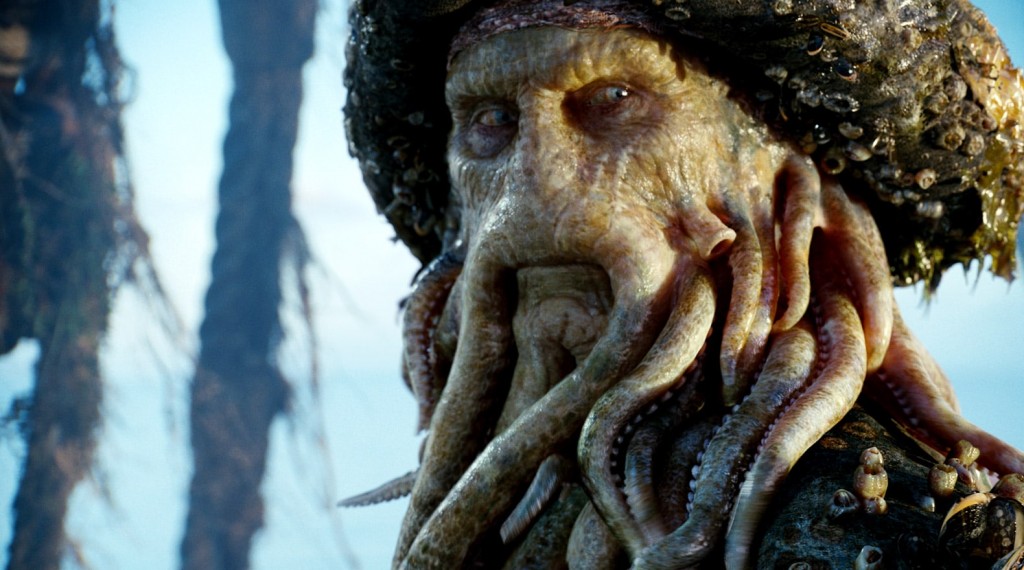 Pirates of the Caribbean: Dead Man's Chest has a deeper and more touching story involving the sad romance between Davy Jones (an outstanding Bill Nighy performance) and Calypso, a sea goddess, and daughter of Atlas. As she tells the story when she met young sailor Jones, they fell in love, and she gave him the Flying Dutchman and his curse that let him set foot on land only once in ten years to see her. However, he ends up imprisoning her in a mortal body. So, she takes on the persona of voodoo priestess Tia Dalma and then tries to take revenge on her lover, who keeps his sad heart in the fabled chest.
Old Yeller is a Walt Disney movie based upon the 1956 novel of the same name, and it stars Tommy Kirk, Dorothy McGuire, Kevin Corcoran, and Fess Parker. It follows the story of a 15-year-old boy named Travis and his adopted stray dog in post-Civil War Texas. As they bond, we are presented with intense emotions of hope, courage, and friendship. The purity of the connection between a kid and his dog makes everything hurt even more when bad things happen.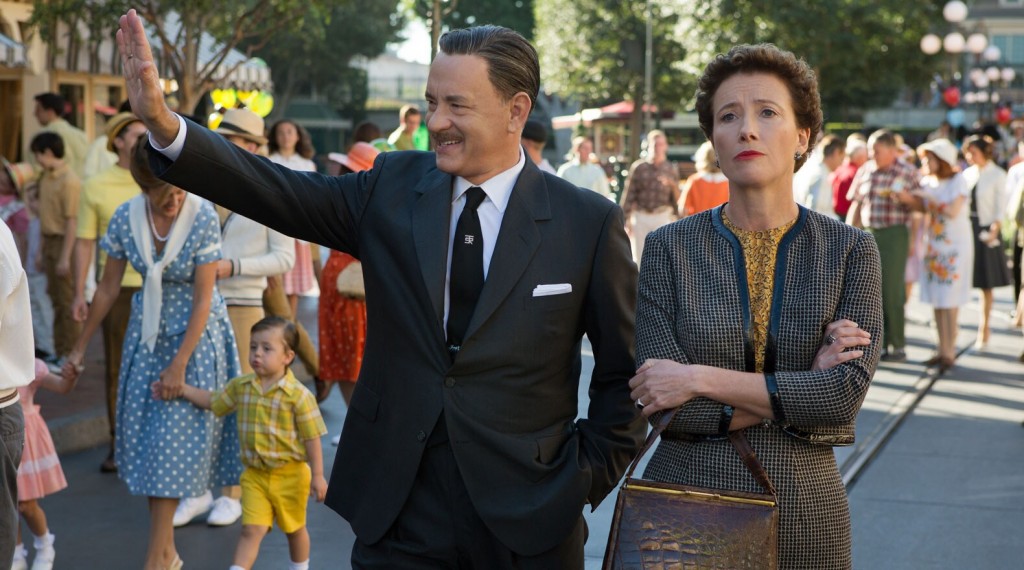 Emma Thompson plays author P. L. Travers (who wrote Mary Poppins), and Tom Hanks plays film producer Walt Disney in this biographical drama, as the company tries to develop the 1964 Mary Poppins film. The title is inspired by the father in Travers's story, Mr. Banks, who experiences a personal crisis and redemption in the novel. It tackles the author's tragic childhood in rural 1906 Queensland and also the 1961 Los Angeles meetings where Disney attempts to obtain the screen rights to her novel.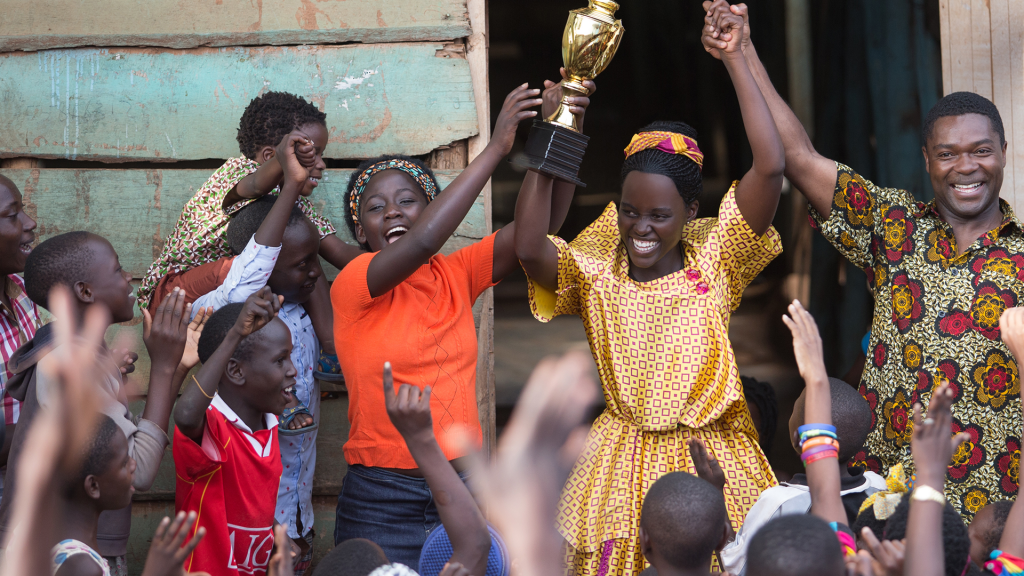 Queen of Katwe is a biographical drama feature film following the life of Phiona Mutesi, a girl living in the Kampala slum of Katwe, the capital of Uganda, who learns to play chess to save her family from poverty. As one can expect, this is the uplifting true story of an underdog fighting her way through many obstacles to achieve her purpose. Ultimately, she becomes a Woman Candidate Master after her victories at World Chess Olympiads.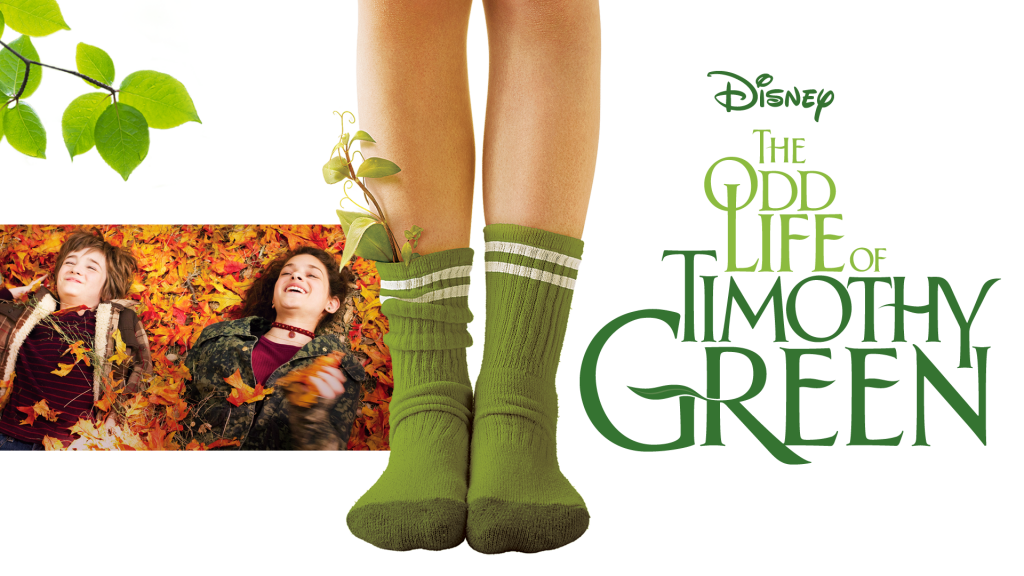 The Odd Life of Timothy Green is as much a comedy as it's a drama movie. Starring Jennifer Garner, Joel Edgerton, CJ Adams, Dianne Wiest, and many others. A couple struggling to have a child buries a box with all their hopes written on paper in their garden, and a magic pre-adolescent boy named Timmy enters their life. However, he lets them know he will be gone soon, so you can imagine the general feeling of this film. The movie also features now-acclaimed Lin-Manuel Miranda, who's the botanist who consults Timothy.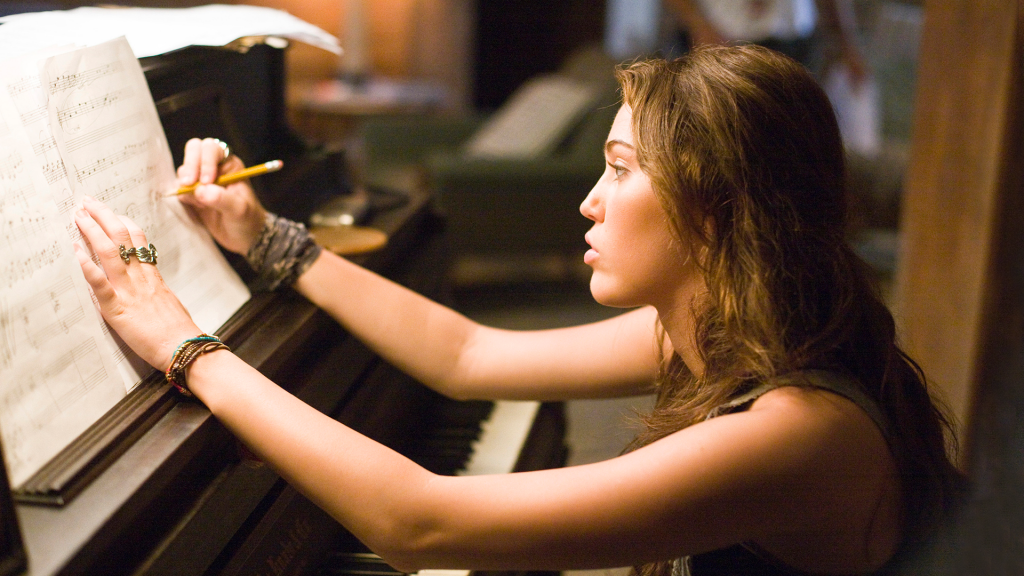 Let's be honest - even the title sounds depressing and kind of lets us know we'll need tissues by the end. The Last Song is a coming-of-age teen romantic drama based on a Nicholas Sparks book and follows a troubled teenager as she reconnects with her estranged father by working on a musical composition together (she later founds out he is terminally ill). During this summer she spends in a quiet Southern United States beach town, she falls in love with a local boy that breaks her heart. It stars Miley Cyrus, Liam Hemsworth, and Greg Kinnear.
Maybe you think this is the classic Grimm tale of Hansel and Gretel and the children-eating witch. Well, it's not that story. This musical is a screen adaptation of Stephen Sondheim's 1986 Broadway musical of the same name and delivers an awkward twist to tales such as Little Red Riding Hood, Cinderella, Jack and the Beanstalk, and Rapunzel. The story follows a childless couple who set out to end a curse placed on them by a vengeful witch, and it's very depressing, as it thoroughly dismantles the "happily ever afters" we were expecting. The cast includes Meryl Streep, Emily Blunt, James Corden, Johnny Depp, Anna Kendrick, Chris Pine, and many others.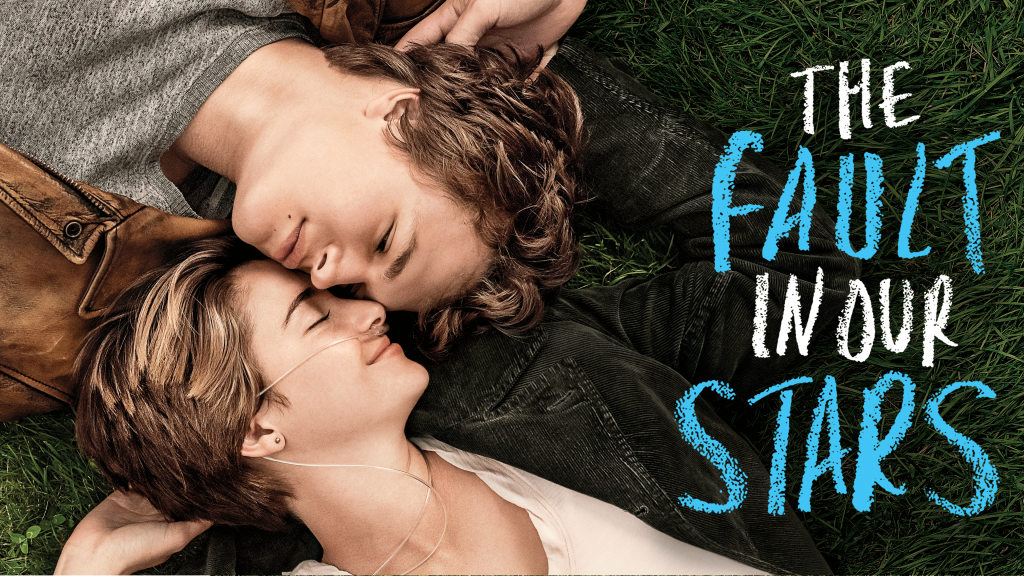 This is a coming-of-age romance involving cancer, so it's bound to be extremely sad. The movie stars Shailene Woodley and Ansel Elgort in the main roles, who are joined by supporting actors Laura Dern, Sam Trammell, Nat Wolff, and Willem Dafoe. Woodley plays a sixteen-year-old cancer patient. As she's forced by her parents to attend a support group, she meets another cancer patient (played by Elgortand), and she falls in love with him.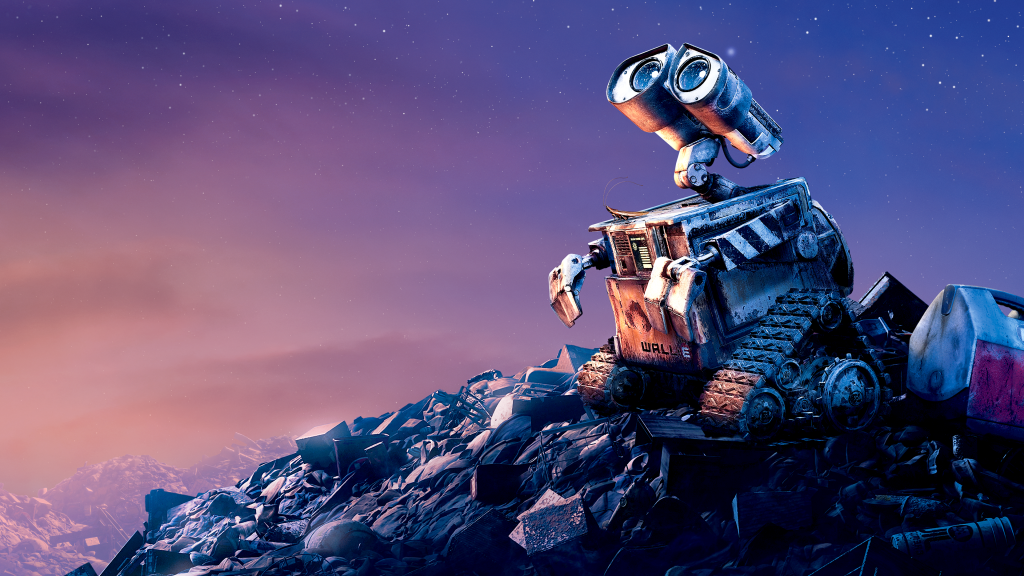 This is one of the best science-fiction, sad, and also a funny stories that kids and adults alike love. It follows Wall-E, a curious and adorable little robot that was made for compacting trash who works on a future, uninhabitable, deserted Earth. However, he's extremely lonely, and when he meets Eve, a sleek robot girl, he doesn't even dare to hope his love interest would love him back while they hold hands. But his life changes, and he finds a new purpose in a heartwarming story. It stars the voices of Ben Burtt, Elissa Knight, Jeff Garlin, John Ratzenberger, Kathy Najimy, and Sigourney Weaver.
The award-winning third installment of the Toy Story franchise is about Woody, Buzz Lightyear, and the other toys, who are accidentally donated to a daycare center after Andy Davis, now 17, is leaving for college. As such, they all feel abandoned and forgotten by their best friend until they discover the truth and try to make it back home. As they go through a thrilling adventure there, they also meet the toys of a girl named Bonnie, to whom Andy ends up donating his toys in a touching ending.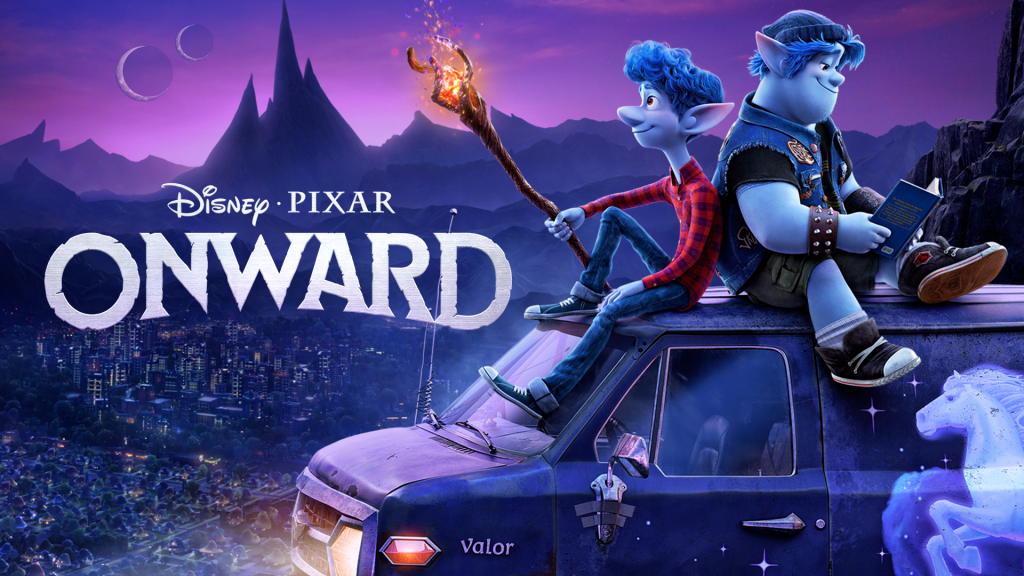 This relatively new Pixar animation tackles loss again in a touching story about family and love, as two boys spend a fun and also a sad day with, well, half of their late father after a spell fails. The story is set in a suburban fantasy world where blue elf teenage brothers Ian (Tom Holland) and Barley (Chris Pratt) get their wish, and they set out on a magical quest. Their purpose is to find an artifact that will temporarily bring back their dead father in a holographic form, so this is definitely one of the best sad movies on Disney Plus right now.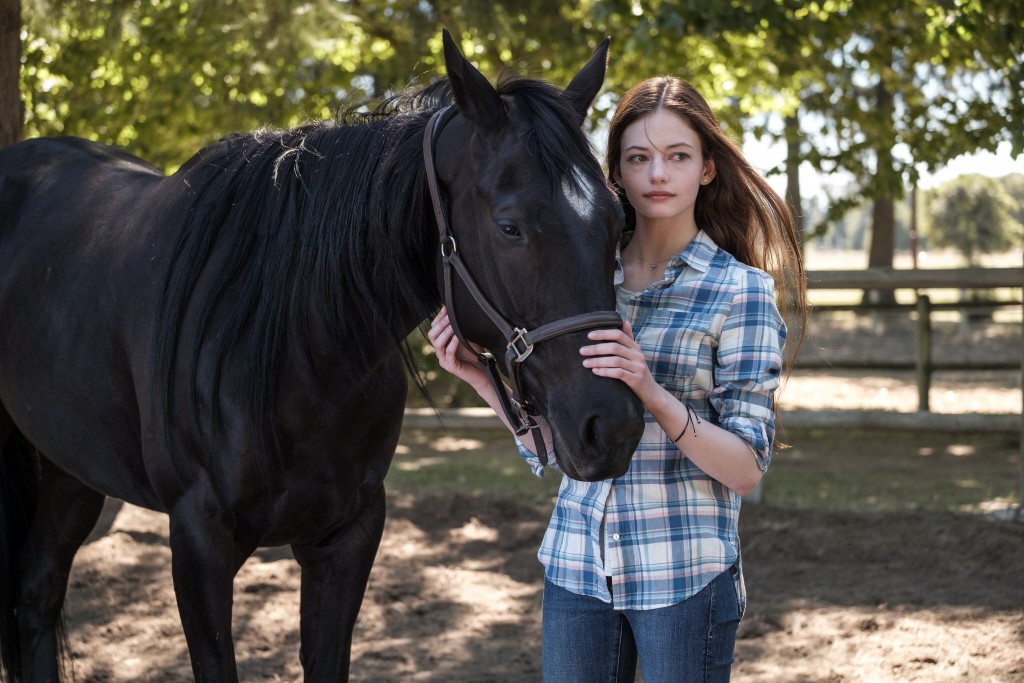 The 2020 new take on the Black Beauty story is the sixth cinematic adaptation based on the 1877 novel of the same name. It stars Mackenzie Foy, Kate Winslet, Claire Forlani, Iain Glen, and Fern Deacon and follows a mare instead of a stallion. The beautiful black mare is brought to Birtwick Park, where she forges a bond with a spirited teenager. They suffer one setback after another in a heartwarming tale about resilience. This movie was slated for a theatrical release, but it was bought by Walt Disney Studios and made exclusive to Disney Plus in November 2020.
10. Togo (2019)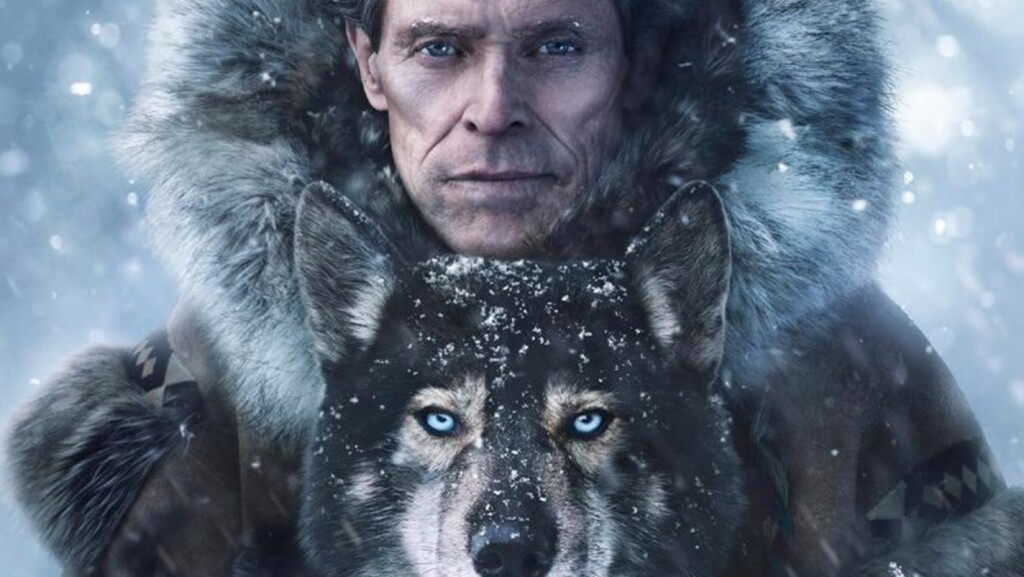 Togo is the untold true stunning story of champion dogsled trainer Leonhard Seppala, who is played by the great Willem Dafoe, and his dogs. This is an uplifting adventure across the Alaskan tundra that tests the strength, determination, and courage of one man and his lead sled dog, Togo. They face gale-force winds, 50 below zero temperatures, and almost no visibility as they go to retrieve the only cure from 600 miles away to stop the diphtheria epidemic that hit his home town Nome in the winter of 1925.
The Big Hero 6 award winning-movie is entertaining, brilliantly animated, briskly-paced, action-packed, and often touching, as it tells the story of young robotics prodigy Hiro Hamada who loses his brother Tadashi. Together with his late brother's healthcare provider robot Baymax, he tries to defeat the masked villain who is responsible for Tadashi's death. As they bond more, they become a great superhero team. Since it's dealing with the loss of a brother, among other things, this is a sad kids' movie.
8. Coco (2017)
This funny and beautiful animation also has a sad side since it covers themes like the death of loved ones and family issues. It all starts from the family's ban on music, which upsets little Miguel (Anthony Gonzales), who dreams of becoming a musician. He accidentally travels to the Land of the Dead, where he discovers the meaning behind his family's stories and traditions with the help of an unexpected character - the charming trickster Hector (Gael Garcia Bernal).
This is a G-rated animated movie for children, but we all cry like a baby when it comes to this tragic story that starts with Bambi's mother dying after being shot by a hunter. It follows Bambi as he journeys through the forest to fulfill his destiny as prince of the forest. On his way, he's accompanied by his best friends Thumper and Flower, and together they face the challenges and wonders of the forest. Overall, it is a timeless classic full of humor and heart, and maybe it's time you rewatch it since it's one of the best sad movies on Disney Plus.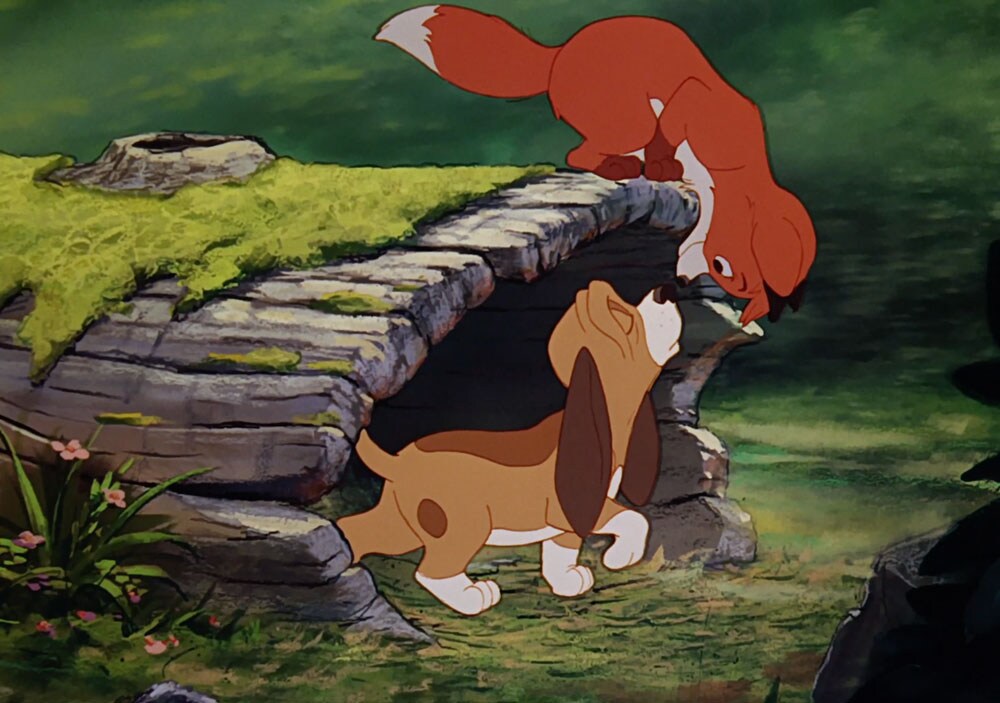 Maybe you remember this kids' movie that was actually a very sad story about the forbidden and unexpected friendship between a hound puppy and a baby fox, as they vow to be best friends forever. However, as one can expect, this friendship is bound to end at some point, as Copper grows and becomes a hunting dog. This is when his friendship with his best pal Tod takes the ultimate test. It is definitely one of the best sad movies to watch on Disney Plus right now.
This Tim Burton production is a cult classic by now, as everyone knows the sad and misunderstood Edward Scissorhands. This is a story where a creator dies before he could finish his work, leaving an artificial humanoid named Edward with scissor blades instead of hands. However, he finds his place in the house of a suburban family, but he falls in love with their kind-hearted teenage daughter, Kim (Winona Ryder). Of course, problems inevitably start to appear as he's seen by the community both as a good man and a monster, and the audience feels for him.
4. Up! (2009)
This award-winning animated movie stars directly with a heartbreaking moment where you can't help but shed a tear as we see how the happy love story of the main character ended up in loss. This beautiful story where now elderly widower Carl Fredricksen (Ed Asner) finally decides to go on a journey to South America to fulfill a promise he made to his late wife, Ellie. It has funny and heartwarming moments, but this is one sad story at its core, so if you're looking for sad movies on Disney Plus, stop right here.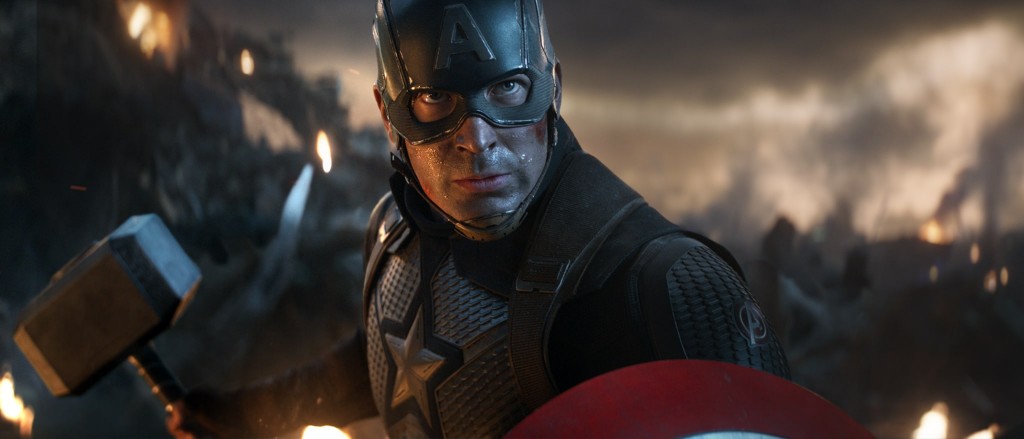 The remaining Avengers fight the all-powerful villain Thanos again after he wiped out half of the world's population in the previous 2018 Infinity War movie. The epic conclusion movie of the Infinity saga keeps us on our toes until towards the end - when we finally get our heroes back with the reversing of the Thanos snap. However, the end of this movie is not void of heartwrenching moments, as some heroes make big sacrifices to win this battle, and one hero is lost forever, while others retire.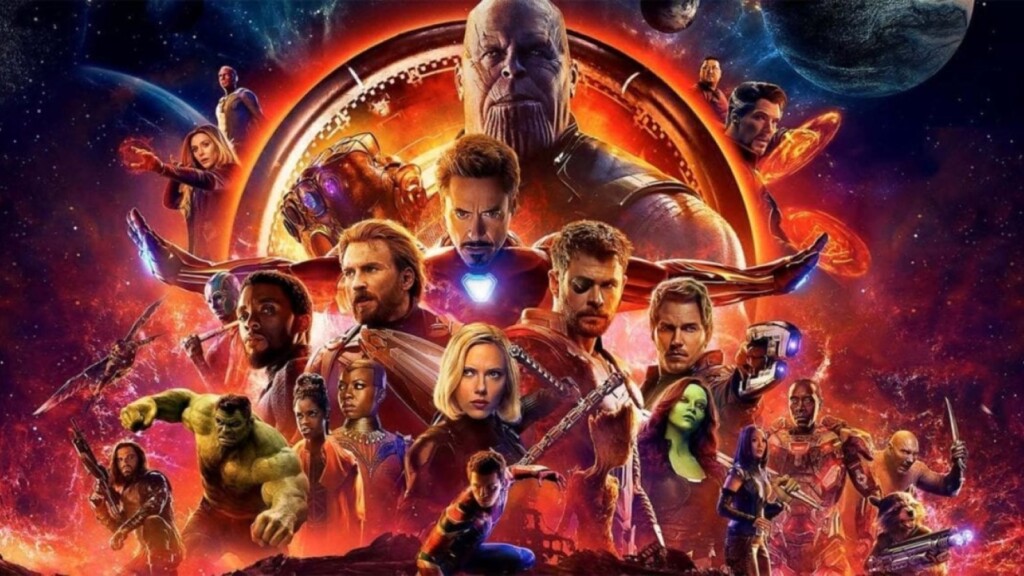 Heroes from multiple Marvel installments team up against the most powerful being who tries to destroy the Universe - Thanos. Since they fail to stop him from acquiring all the Infinity Stones, he snaps his fingers with the Infinity gauntlet on and erases half of the universe. The Infinity War movie deals with loss, sacrifice, and pain as half of our favorite superheroes die in the saddest ways (some of them twice, and that must be the most heartbreaking moment of the movie), making it one of the most tragic dramas ever and leaving audiences speechless by the end.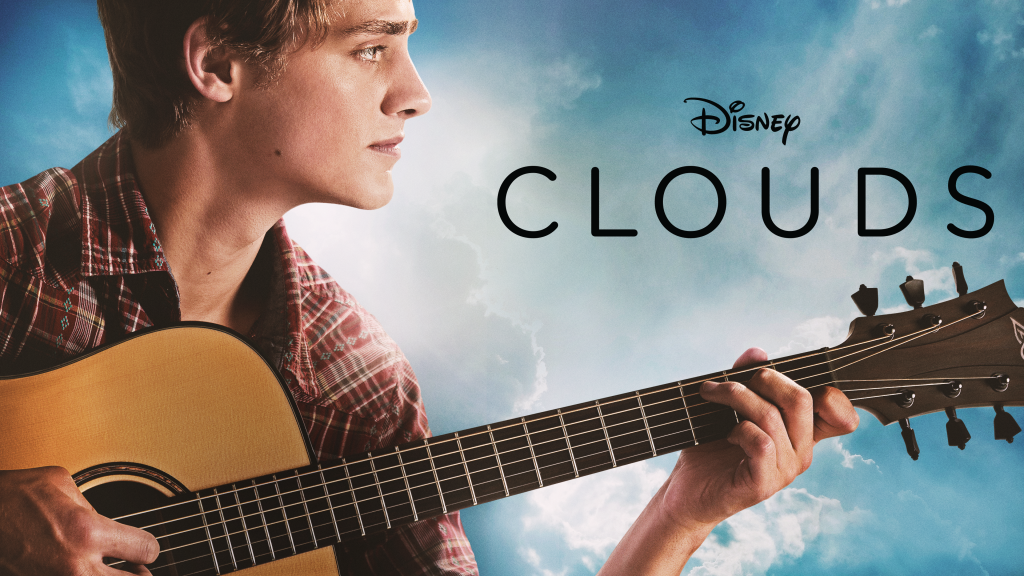 Originally titled Fly a Little Higher, this is a biographical romantic musical drama aimed at teens. The story follows teenage Zach Sobiech, who's a talented musician diagnosed with a horrible disease. As his cancer spread, he is left with only a few months to live, so he decides to follow his dream and write an album. Little did he know that his music would become a viral phenomenon. This uplifting experience offers him the perfect way to say goodbye.
This is our list of the best sad movies on Disney Plus, if you're looking to see a film that has a heartwrenching story and maybe cry a little. If you'd like to add anything else, use the button below to leave a comment. And lastly, thank you for visiting TechNadu!