Disney Plus has a lot of National Geographic, Star Wars, Marvel, X-Men, and also beautiful Disney tales, most of them involving princesses. Even so, it does not lack its fair share of sad movies, action movies, films for adults, and so on. Some of the movies on this list are animations, some aren't, some are older, some are newer, so let's see a list of the best princess movies on Disney Plus to watch right now.
We should mention that you need to subscribe to Disney+ in order to watch anything since this is a subscription-based service.
Endless entertainment from Disney, Pixar, Marvel, Star Wars, and National Geographic. Always ad free. Download and Go. Stream Anywhere, Anytime. Exclusive Originals. Sign Up Now. Classic Favorites.
19. Mulan (1998)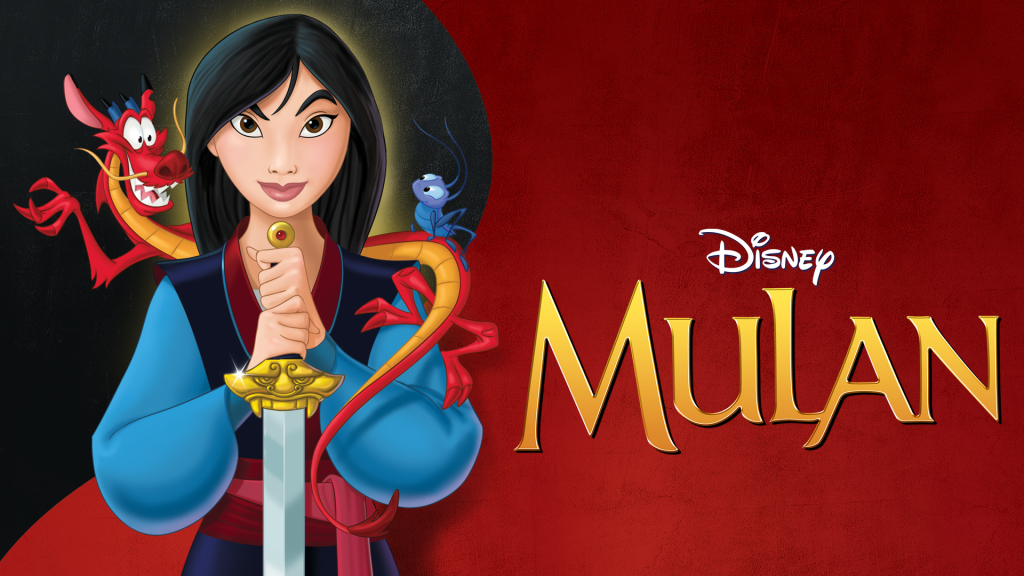 The classic 1998 animation is the most beautiful of all Mulan movies. The inspiring story of Mulan is full of adventure, music, and comedy, and we meet her hilarious dragon guardian Mushu (Eddie Murphy) and the lucky cricket Cri-Kee. It turns into a romantic story, as she gradually befriends the young captain Li Shang until he discovers her sham. Mulan is the first Disney Princess to be based on a legend (of Hua Mulan), and her receiving a high status and grace from the Emperor for saving the country also grants her a place among the Disney Princesses.
Yes, it is a rendition of the classic Sleeping Beauty story, but it's one of the best princess movies on Disney Plus right now, so it had to make this list. Angelina Jolie delivers a magnificent performance as Maleficent, alongside Elle Fanning as the cursed Princess Aurora, whom she later adopts and protects despite all. In this story, the young Aurora becomes the Princess of the magical forest realm bordering a human kingdom called Moors and all the fantastic beings living there.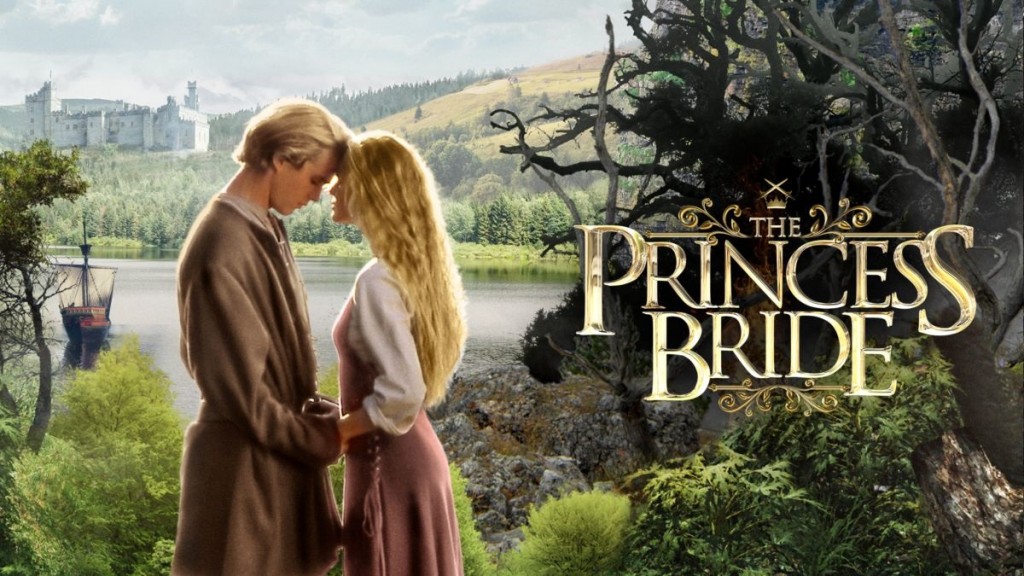 The Princess Bride is an entertaining lighthearted comedy full of action and adventure in the form of a fairy tale told by a man to his ailing grandson. His story is a romantic tale involving a princess and a prince (Robin Wright and Cary Elwes). However, a farmhand named Westley is the one who must rescue his true love Princess Buttercup from the odious Prince Humperdinck. We can see touching romance, great swordplay, wry satire, and creative fantasy in an excellent balance, resulting in a very popular movie.
The first Star Wars movie launched in 1977 we meet a young Luke Skywalker who began the Jedi training with Obi-Wan Kenobi as he tries to save distressed Rebel leader Princess Leia Organa from the clutches of Darth Vader. At this point, none of them knows a thing about the other or about the fact that they are brother and sister. Leia is now the Princess of Alderaan and the adopted daughter of Queen Breha Organa, and she's of royal descent in reality as well since she's the daughter of late Queen Amidala of Naboo.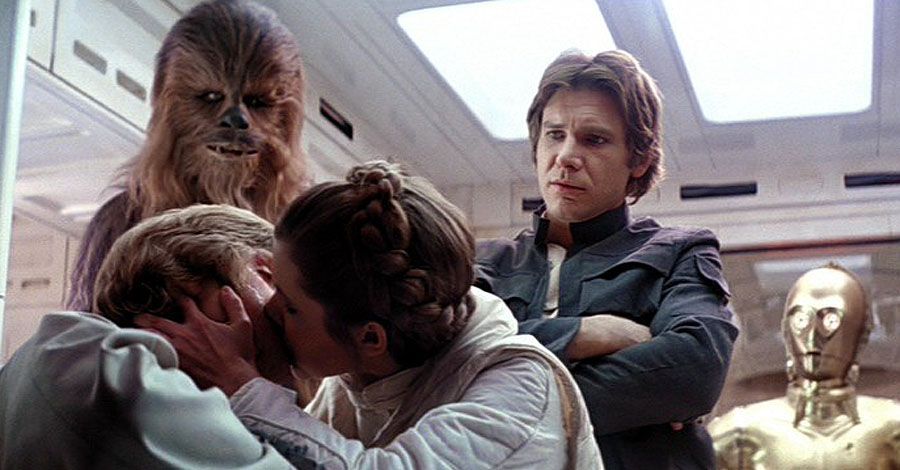 Surely this is the most iconic of the Star Wars movie series, and maybe it didn't come to your mind when thinking about princess movies. However, Princess Leia Organa is featured in this movie - and she is the Princess of Alderaan since she's the daughter of Queen Breha Organa. Regardless, growing up separately, they didn't yet find out they are siblings at this point, and we see the Princess kissing her estranged brother right under the nose of the one who'll become her husband later on in the movies (and have a son with - Ben, aka Kylo Ren).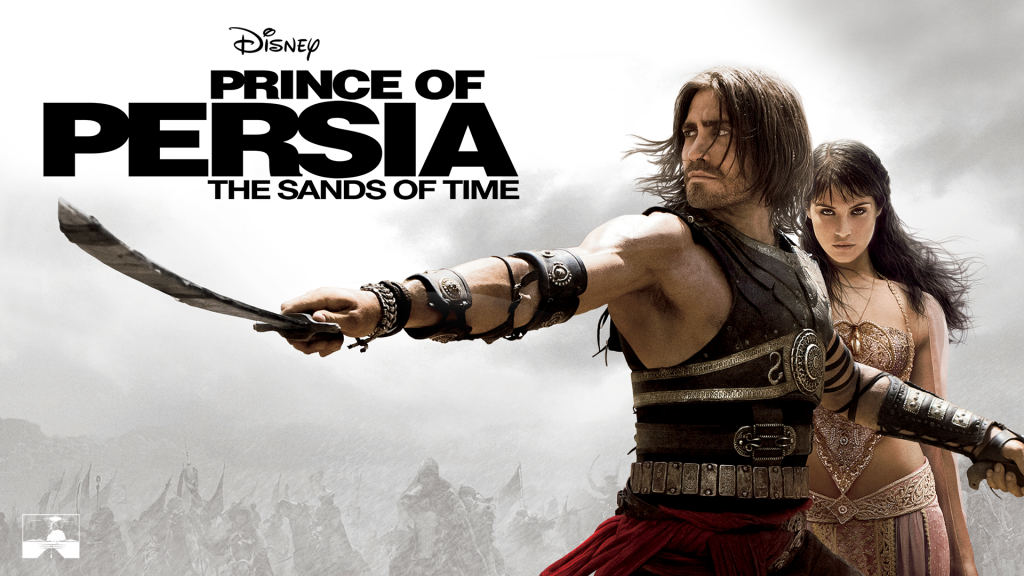 In the last movie of the Prince of Persia trilogy, Prince Dastan gets a real princess as his adventure companion. We get to see Jake Gyllenhaal in a great performance as Prince Dastan and beautiful Gemma Arterton as fearless Princess Tamina, and also awesome Ben Kingsley as cunning Nizam. The medieval Persia story follows the royalties as they try to wield Dagger of Time in a thrilling race against time. This movie is an action fantasy adaptation of the Ubisoft game of the same name and was the highest-grossing video game film until Warcraft it surpassed in 2016.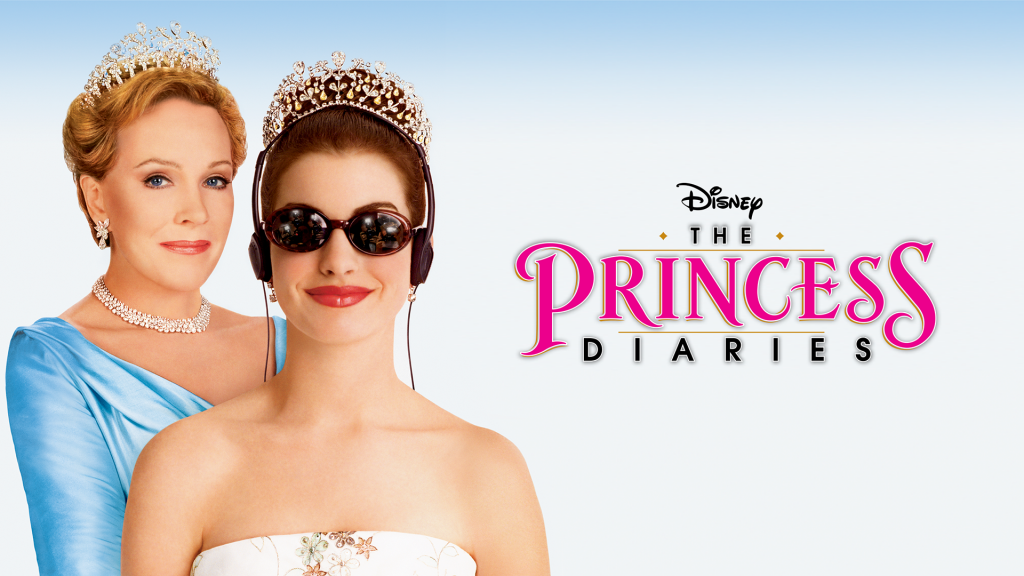 Anne Hathaway plays Mia Thermopolis, a shy American teenager who discovers she's actually a European kingdom heiress - and, therefore, a true princess. Throughout the story, she is guided by the kingdom's reigning queen, her estranged grandmother (Julie Andrews), as she needs to decide whether to stake a claim to the throne or forever renounce it. Tough decision, right? Disney's The Princess Diaries comedy movie is based on the young adult novel of the same name.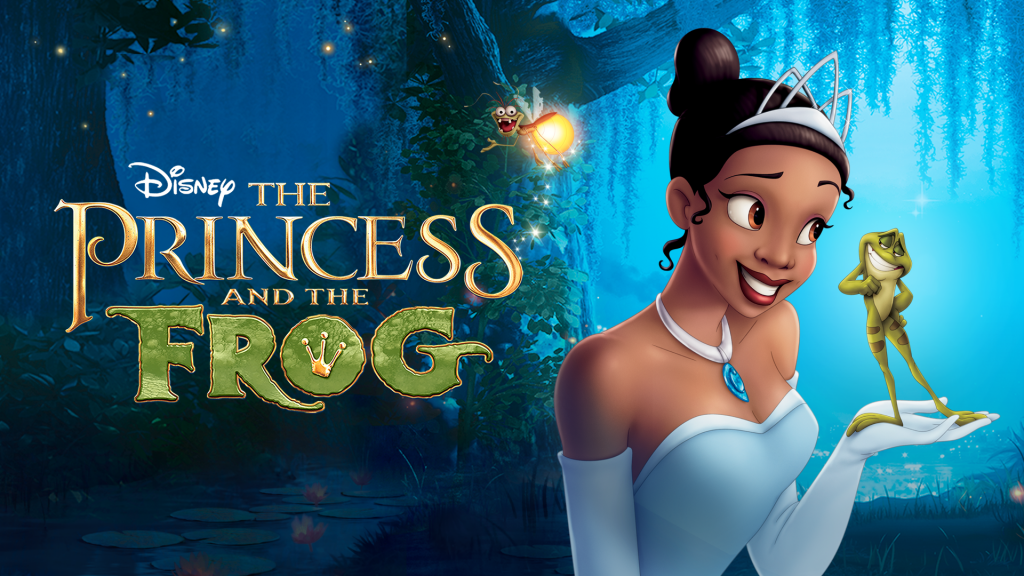 Anika Noni Rose is the voice of Tiana, who became the first Black Princess the Disney history after marrying Prince Naveen. This Disney Princess animation is loosely based on the Brothers Grimm story of the Frog Prince. In this version, we meet the beautiful Tiana, who is a hardworking waitress in 1920s New Orleans. She meets a prince-turned-frog that desperately wants to become human again, and a fateful kiss leads them on a hilarious path, as she becomes a frog herself instead of breaking his curse.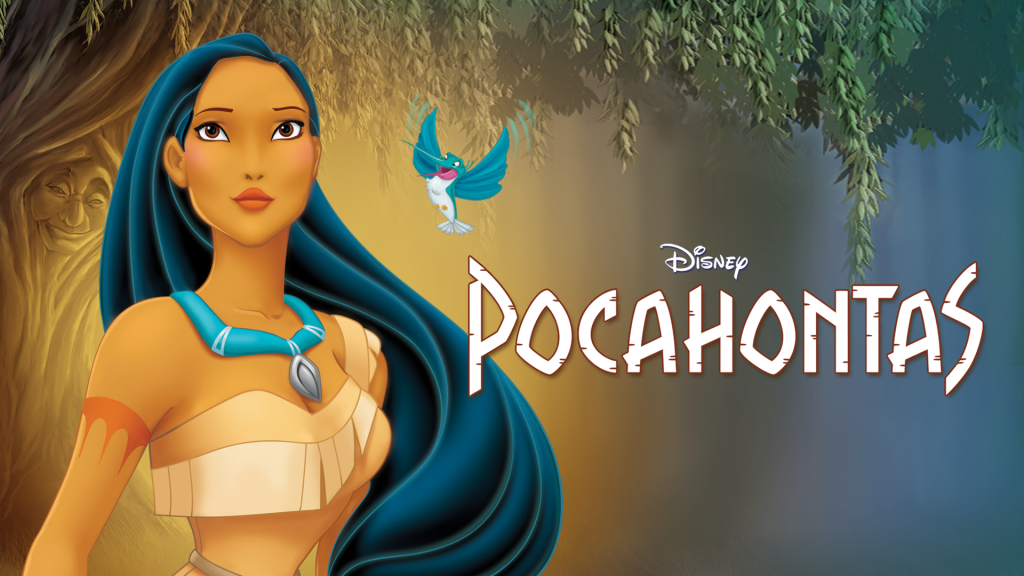 As the daughter of a Native American chief of the Powhatan supreme authority, Pocahontas is the first American Disney Princess. Both historical and drawn from legend, this beautiful musical story is inspired by real-life Native American legend Pocahontas, who's a free-spirited woman trying to listen to her heart in order to choose the path to follow in her life. The voice cast stars Irene Bedard as the heroine and Mel Gibson as her love interest, Captain John Smith. It won an Academy Award for Best Original Song for "Colors of the Wind."
This is the movie that launched Disney's animation legacy. We're talking about a princess, an evil witch stepmother, a curse, and true love's kiss that breaks it. Snow White is a beautiful princess with "skin white as snow, lips red as blood, and hair black as ebony." She's turned away from her castle after her father dies, as the huntsman that was supposed to kill her in the forest doesn't find it in himself to do it. Before she's poisoned by the queen's red apple and falls into a "sleeping death," she meets a prince, and they fall in love. After he wakes her, they go to his castle and live happily ever after.
You know the tale's core - evil Maleficent condemns the little baby Princess Aurora to fall to a sleeping curse on her sixteenth birthday, a curse that could only be broken by true love's kiss. She's hidden away to grow up in a remote village, and one day Prince Phillip passes through, and they fall in love. As Aurora is called to her royal duties when she reaches her sixteenth birthday, she eventually fulfills the curse and falls into a deep sleep while her betrothed tries to rescue her and fights Maleficent.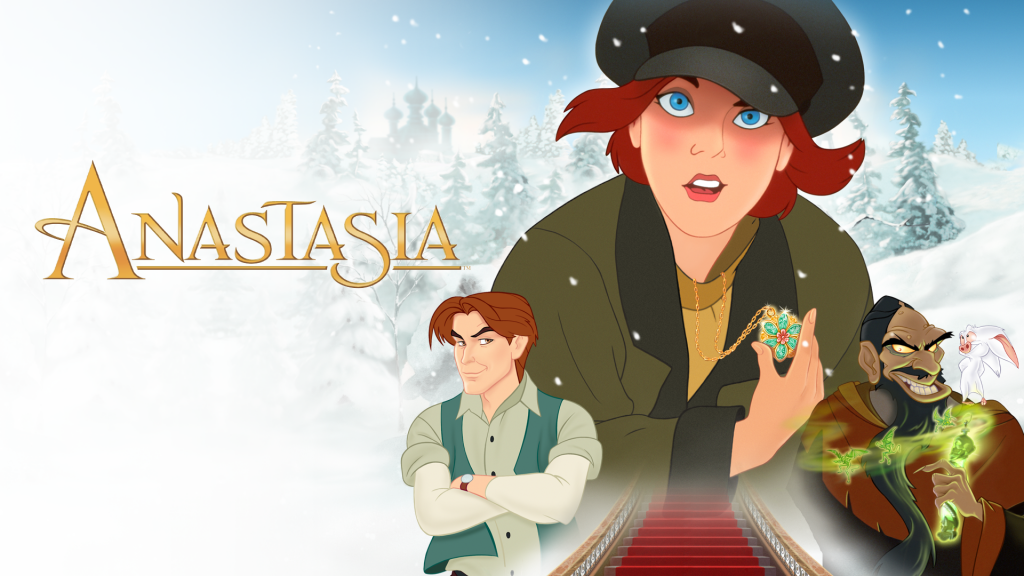 This animation tells an alternate sad history of the lost Romanov Duchess, Anastasia. It's a musical drama that shows an 18-year-old amnesiac girl taking a train from Russia to Paris, hoping to discover her true identity there, where she thinks she might have a distant relative. On her way, she faces some swindlers who wish to take advantage of her likeness to the Grand Duchess Anastasia Romanov. Also, we get to see a magical Rasputin as the main antagonist. The critics and audiences praised the animation, themes, characters, voice performances, and soundtrack.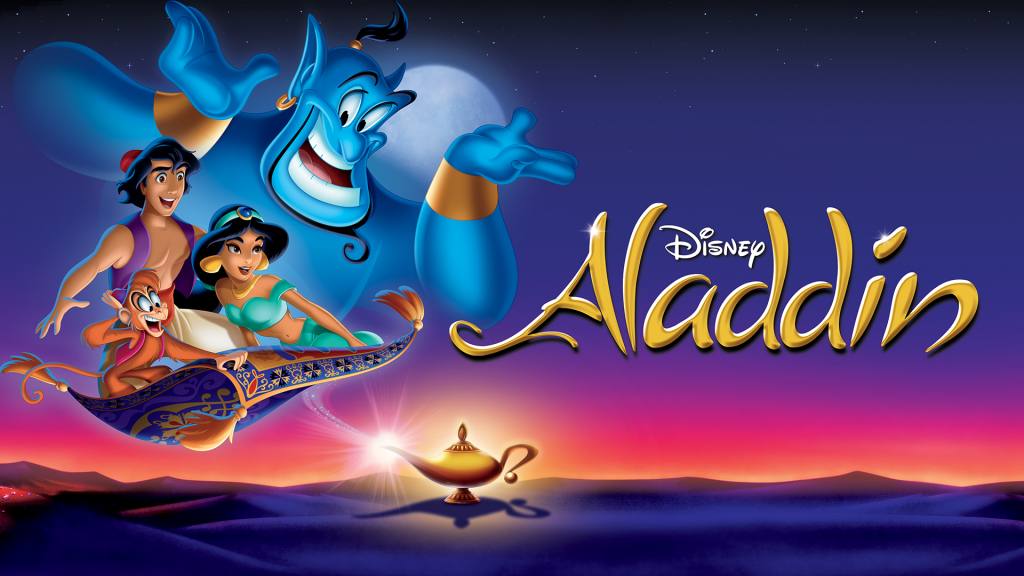 Aladdin is one of the classic Disney princess tales that kids love. It follows the beloved romantic story between street-smart Aladdin and the beautiful Princess Jasmine. Jafar, the Royal Vizier, seeks a magical lamp that grants three wishes, which is hidden within the Cave of Wonders, and sends Aladdin to get it. After he meets Princess Jasmine disguised as a commoner in the fictional city of Agrabah market, they end up falling in love. Let's not forget the magic carpet ride, the hilarious blue genie, and the cute and funny little Abu.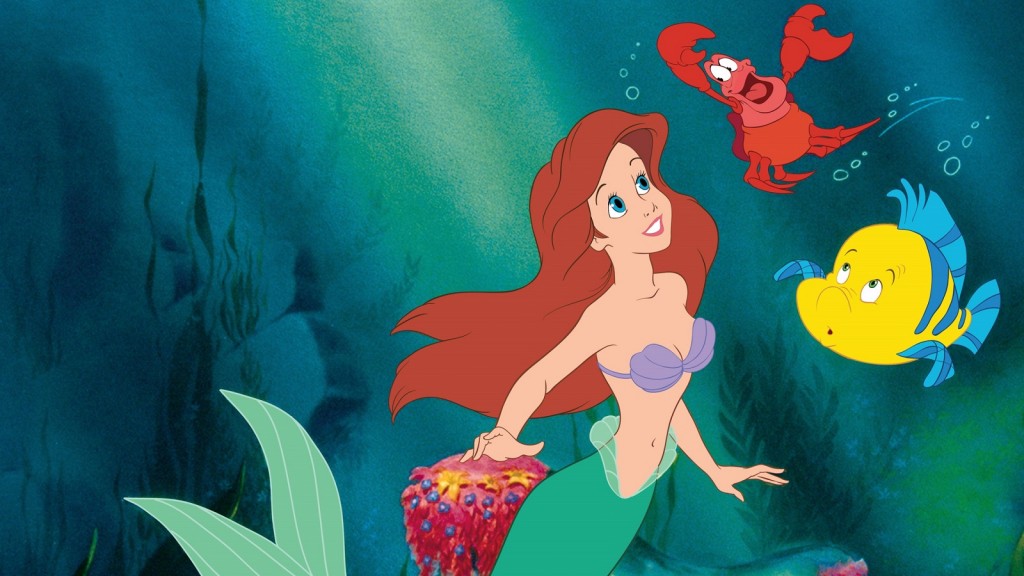 Mermaid princess Ariel is the seventh-born daughter of King Triton and Queen Athena of the underwater kingdom Atlantica. She's the rebellious type, and her love for all things human pushes her to disrespect her father's wish to keep away from the surface. After she saves unconscious Prince Eric from a shipwreck, she falls in love with him. So she goes to a devious sea witch to trade her beautiful singing voice for a pair of legs. After the deal is done, she's told she needs to obtain her true love's kiss by midnight, or she'll turn to sea foam. In the original Hans Christian Andersen story, she doesn't make it, but Disney offers a happily ever after.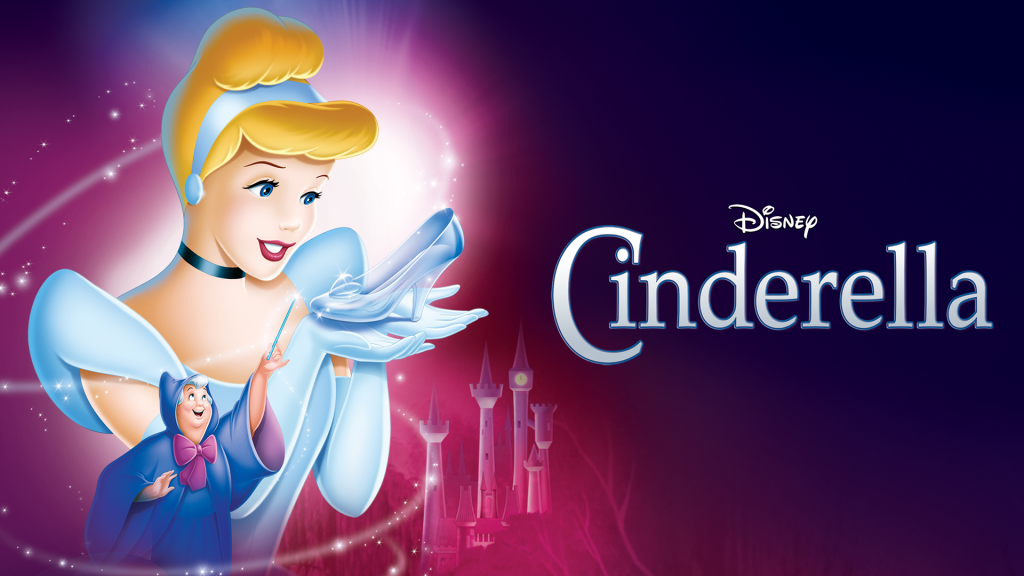 Everyone loves this awe-inspiring and beautiful animation adapted from Charles Perrault's Cendrillon. Of course, the cruel stepmother and her spiteful stepsisters do not let the simple cinder girl go to the ball and rip out her gown, which she made herself. However, her animal friends and a fairy godmother help her reach the ball in a pumpkin-turned-carriage, a stunning ball gown, and crystal slippers, with just a wave of her hand and a "Bibbidi-Bobbidi-Boo." At the palace, the kind-hearted future princess charms the prince, and they later marry.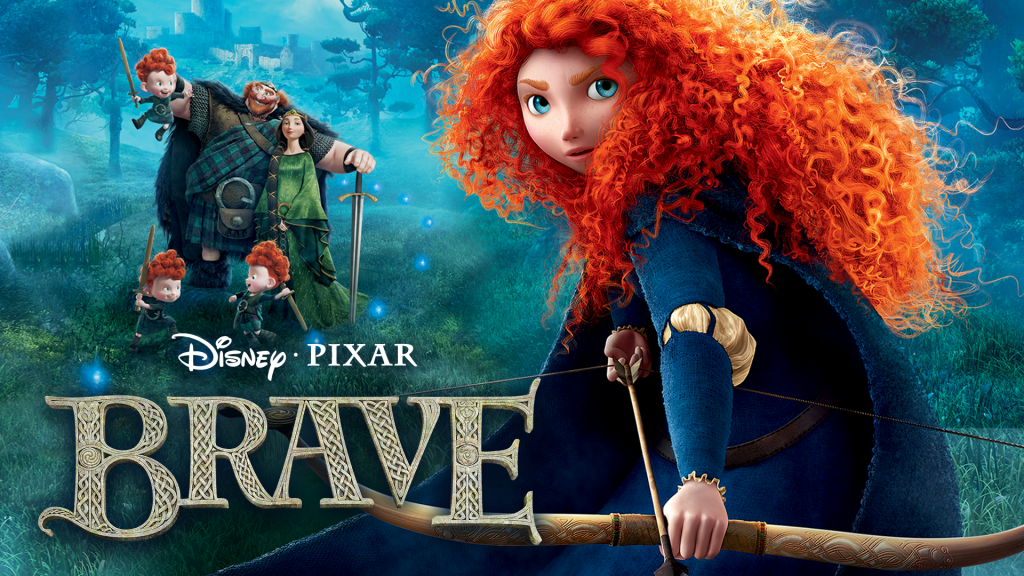 Get ready for not-your-average princes - and a lot of hair! This beautiful animation is set in the Scottish Highlands and follows the tale of Princess Merida of DunBroch, the first Disney Princess created by Pixar. She's wild and independent and defies an age-old custom by refusing to be betrothed. However, her mother, Queen Elinor, is cursed and turns into a bear, so Merida is forced to be brave and save her mom. The film's voice cast features Kelly Macdonald, Billy Connolly, Emma Thompson, Julie Walters, Robbie Coltrane, Kevin McKidd, and Craig Ferguson.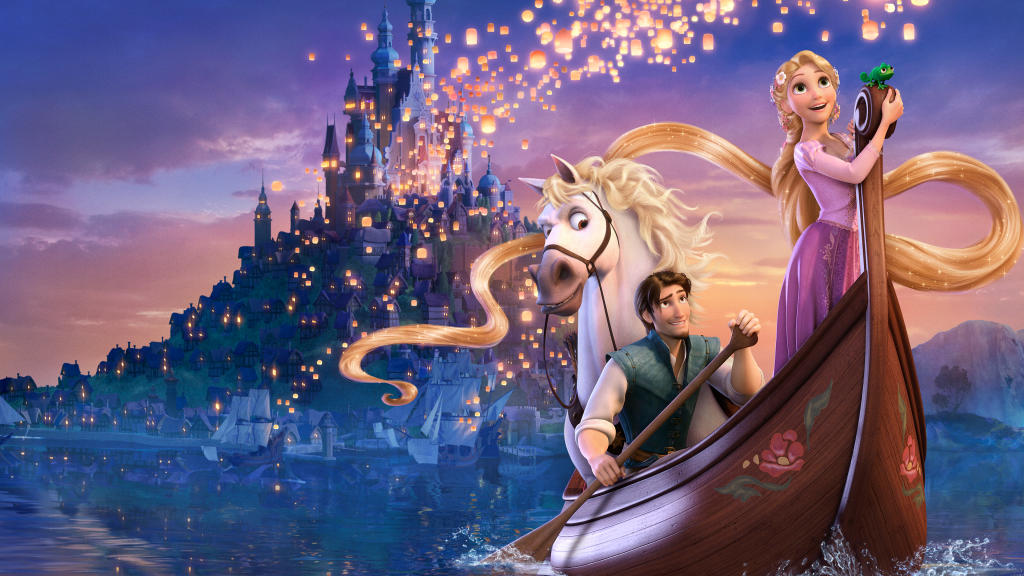 We see the golden-hair Princess Rapunzel (Mandy Moore) locked in a tower. However, this time she's not alone - she has her best friend there, a chameleon called Pascal. A handsome bandit called Flynn (Zachary Levi), that tries to loot the tower, is confronted by the Princess (with a pan over the head). However, they become friends and escape together with Flynn's talking horse Maximus. By the end of the story, they fall in love and plan to marry. This Disney reimagined Rapunzel tale is a great mix of awesome animation and hilarious lines, and it's definitely worth watching.
This movie delivers not one but two sister princesses. However, even though they are Princess of Arendelle, they didn't make the list of official Disney princesses. Even so, this is a movie that features princesses, so it made a list. Older sister Elsa runs off when she discovers she has ice powers that she can't control and, therefore, could hurt people. Her sister, princess Anna, leaves the castle and sets on a journey to find her and stop Arendelle from becoming an ice kingdom. On her way, she encounters rugged mountain man Kristoff and hilarious snowman Olaf in a fun adventure.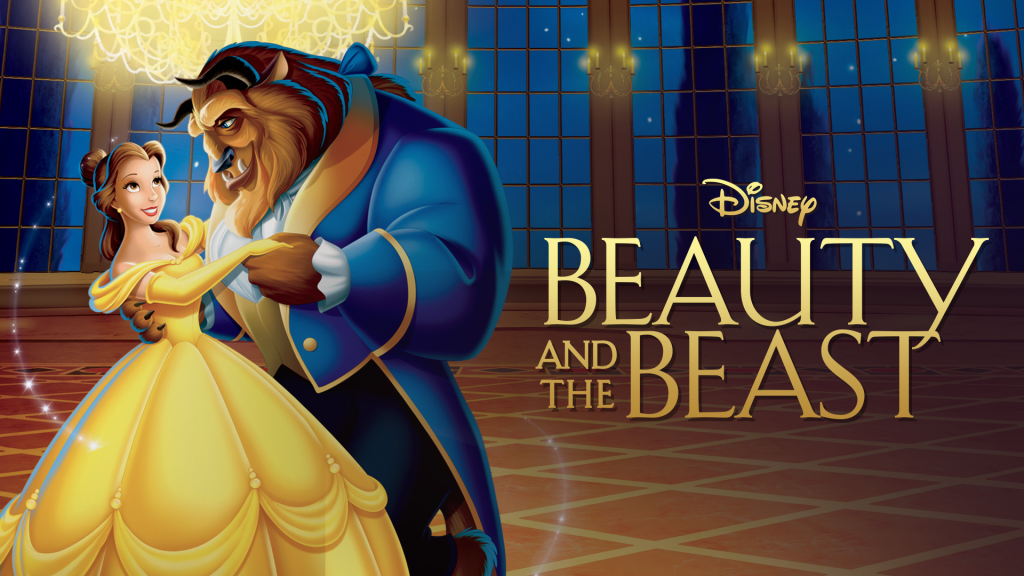 Well, Belle is not exactly a princess when the tale begins, but she ends up as one. She's just the cultivated daughter of the village scientist, but she's kind, adores books, and everyone loves her. Her experience in the prince turned beast's castle, the singing, the awesome library, the iconic ball scene (and dress), Miss Potts and Chip, Lumiere and Cogsworth, all these stunning aspects and characters make for a great princess movie. And you can't help but love even the Gaston song (voiced by American actor and singer Richard White), even though he is an arrogant villain who kills the Beast in the end.
This is our list of the best princess movies on Disney Plus if you're looking to see a fantastic classic tale of "girl (or princess) meets prince". If you'd like to add anything else, use the button below to leave a comment. And lastly, thank you for visiting TechNadu!