You can expect to find all sorts of movies on the Disney Plus streaming platform since it is filled with a lot of great and exciting content. It harbors movies for adults, action movies, awesome kids movies, films about dogs, but also sad movies, so there are a lot of options when it comes to choosing a title to watch. Fantasy movies are always a breath of fresh air when it comes to winding down and enjoying some spectacular visuals and a beautiful tale. That said, below, you can find a selection of the best fantasy movies on Disney Plus to enjoy with your child.
We should also mention that first, you need to subscribe to Disney+ if you want to access any title there.
Endless entertainment from Disney, Pixar, Marvel, Star Wars, and National Geographic. Always ad free. Download and Go. Stream Anywhere, Anytime. Exclusive Originals. Sign Up Now. Classic Favorites.
The story follows a childless couple who set out to end a curse placed on them by a vengeful witch, and it thoroughly dismantles the "happily ever afters" we were expecting. Set in a fantasy world, this is a screen adaptation of Stephen Sondheim's 1986 Broadway musical of the same name and delivers an awkward twist to tales such as Little Red Riding Hood, Cinderella, Jack and the Beanstalk, and Rapunzel. The cast includes Meryl Streep as the evil witch, and also Emily Blunt, James Corden, Johnny Depp, Anna Kendrick, Chris Pine, and many others.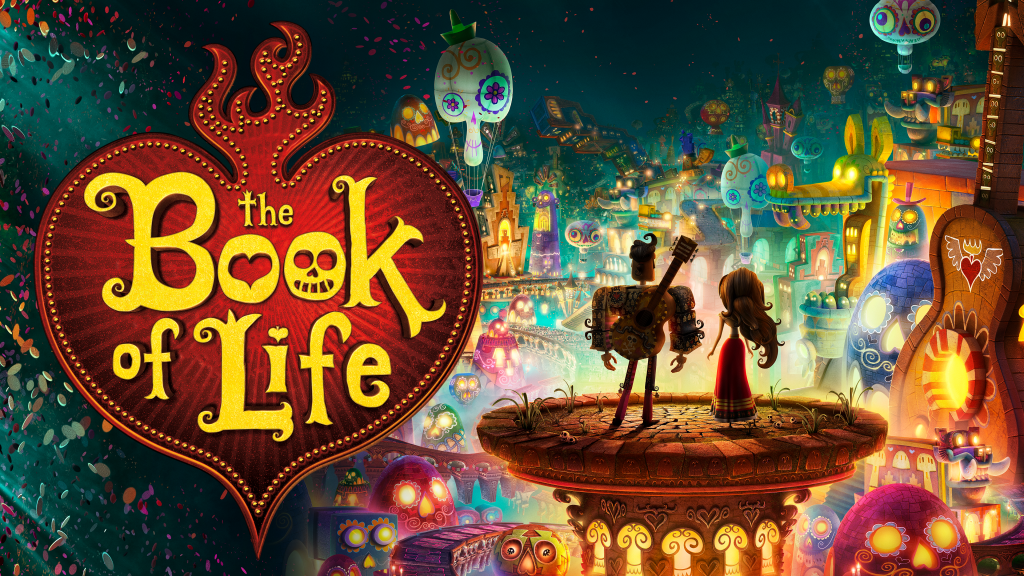 Get ready for a beautiful comedy as well as a colorful setting in this animation that spans through three fantastical worlds. We follow a young bullfighter Manolo (voiced by Diego Luna), as he embarks on an afterlife journey to face his greatest fears on the Day of the Dead. This animation is produced by Guillermo del Toro, among others, and also features the voices of Zoe Saldana and Channing Tatum.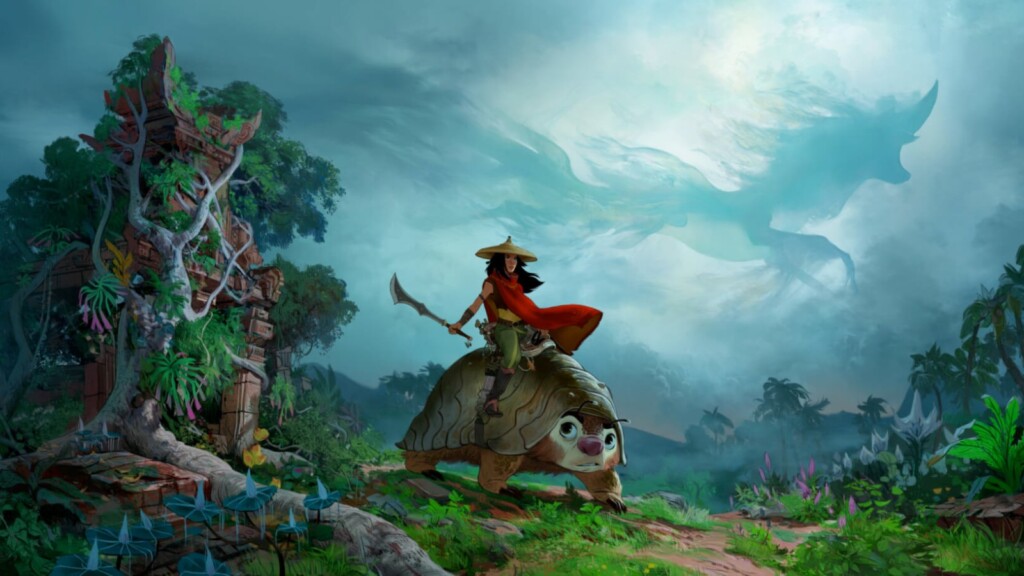 Raya and the Last Dragon is an adventure story that received positive reviews from critics, who praised the animation and voice acting. Raya is a warrior princess who tries to find the fabled last dragon to restore the dragon gem. If she succeeds, she could bring back her father and save the world by banishing the evil spirits known as the Druun from the land of Kumandra. This movie brings some of the Shang Shi cast to voice the characters, such as Kelly Marie Tran, Awkwafina, and Benedict Wong.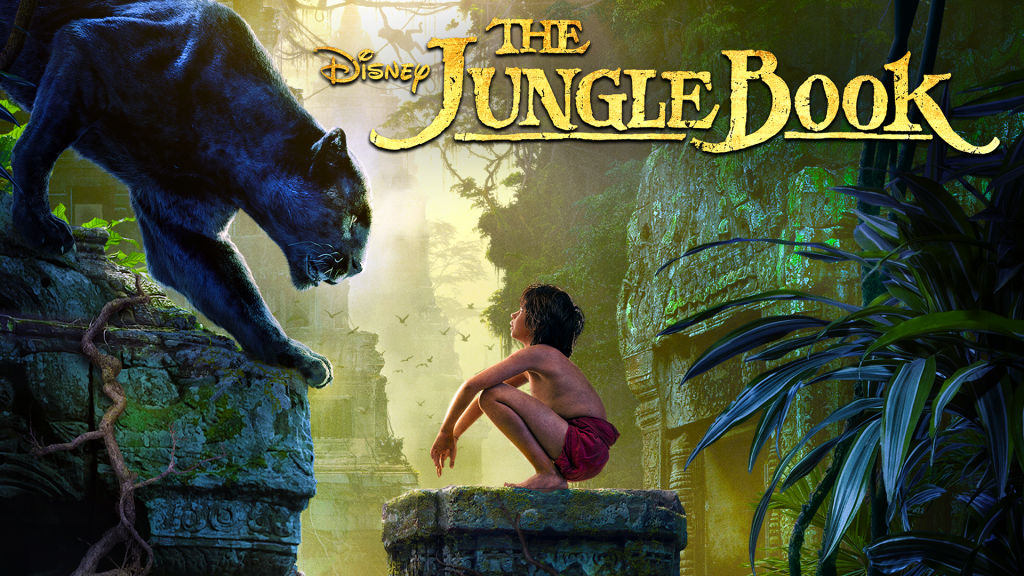 Follow Mowgli as he escapes Shere Khan again, this time with voice and motion capture performances from Bill Murray, Ben Kingsley, Idris Elba, Scarlett Johansson, Giancarlo Esposito, and Christopher Walken. This classical tale remake is directed and produced by Jon Favreau and won accolades for achievements in visual effects at the 89th Academy Awards, 22nd Critics' Choice Awards, and 70th British Academy Film Awards, so it's definitely worth putting on this list of best Disney Plus fantasy movies.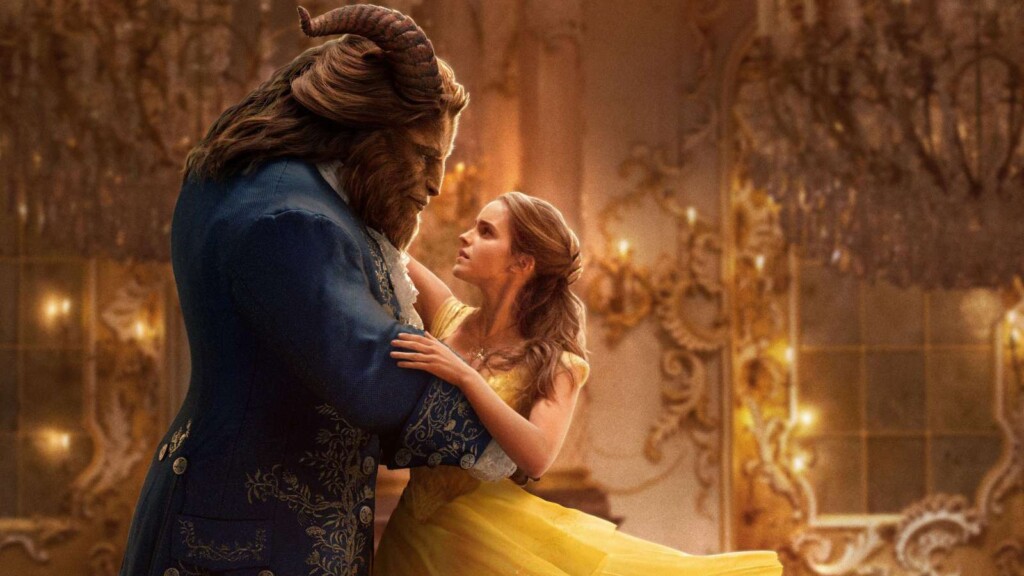 This new Disney take on this tale as old as time is worth watching for the visual effects and to see Emma Watson as Belle in the iconic yellow ball dress and Dan Stevens as the handsome prince who was cursed to turn into a beast. Just imagine Miss Potts, Chip, Lumiere, Gogsworth, and all the palace folk turned into objects! It also stars Luke Evans, Kevin Kline, Josh Gad, Ewan McGregor, Stanley Tucci, Audra McDonald, Gugu Mbatha-Raw, Ian McKellen, and Emma Thompson in supporting roles.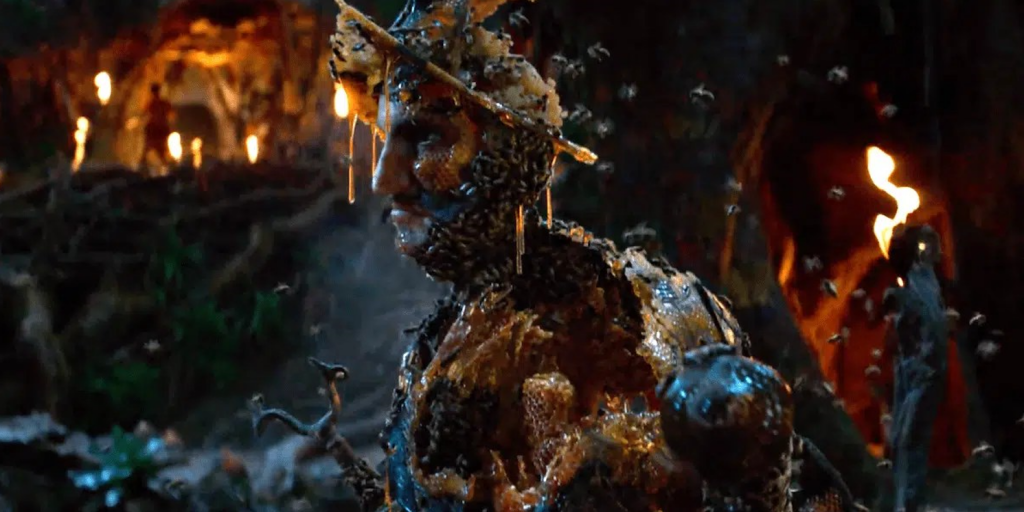 Are you ready to see undead conquistadors made of honey and mud? Then saddle up, as we get to see Dwayne Johnson as the captain of a small riverboat and Emily Blunt as a scientist who goes on a thrill-ride down the Amazon through the jungle in search of the famous legendary Tree of Life. On their way, they fight with members of a German expedition and the undead conquistadors in a funny and also thrilling adventure.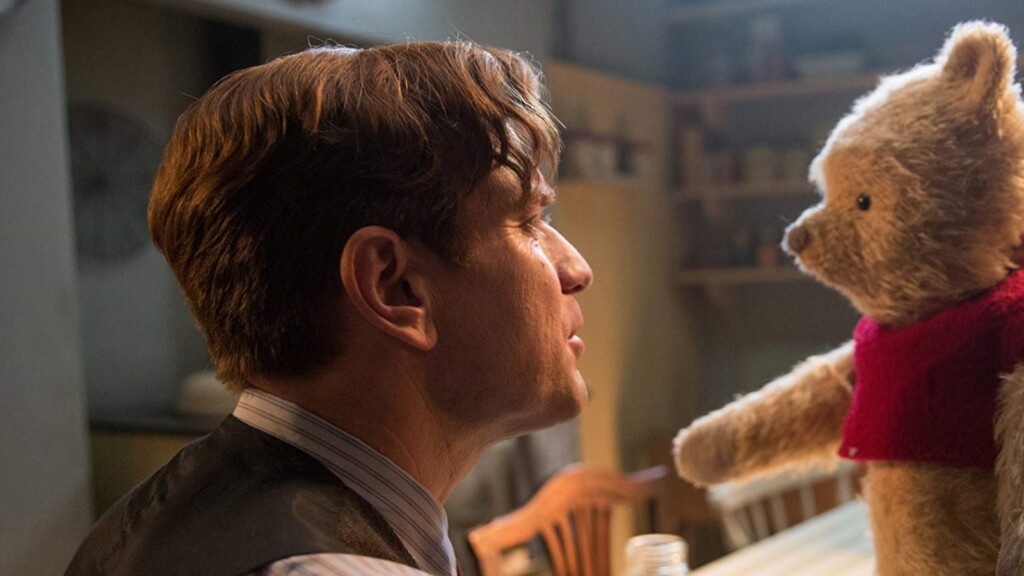 This fantasy movie that mixes live-action with animation is as much a comedy as it is drama. It tells the beautiful tale of Christopher Robin as he becomes an adult and loses his sense of imagination, and it stars Ewan McGregor as the main character. However, he's reunited with his old stuffed friends, including Winnie the Pooh, Tiger, and Eeyore. It also stars Hayley Atwell as his wife and Mark Gatiss as his boss, and it was praised for its performances, musical score, and visual effects.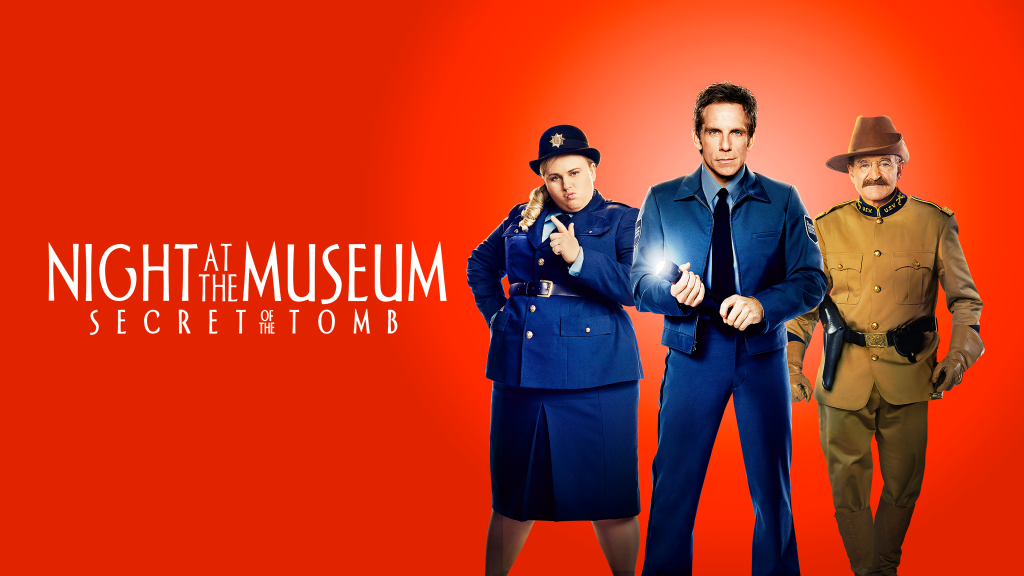 Night at the Musem: Secret of the Tomb is the third and final installment of the Night at the Museum movie series. The final installment follows Daley as he travels back to London to return the Egyptian artifact that turned the exhibits alive before the magic disappears. We get to see Ben Stiller, Robin Williams, Owen Wilson, Rami Malek, Steve Coogan, and Ricky Gervais reprise their roles, and they are joined by Dan Stevens, Rebel Wilson, and Ben Kingsley (Ahkmenrah's father).
21. Coco (2017)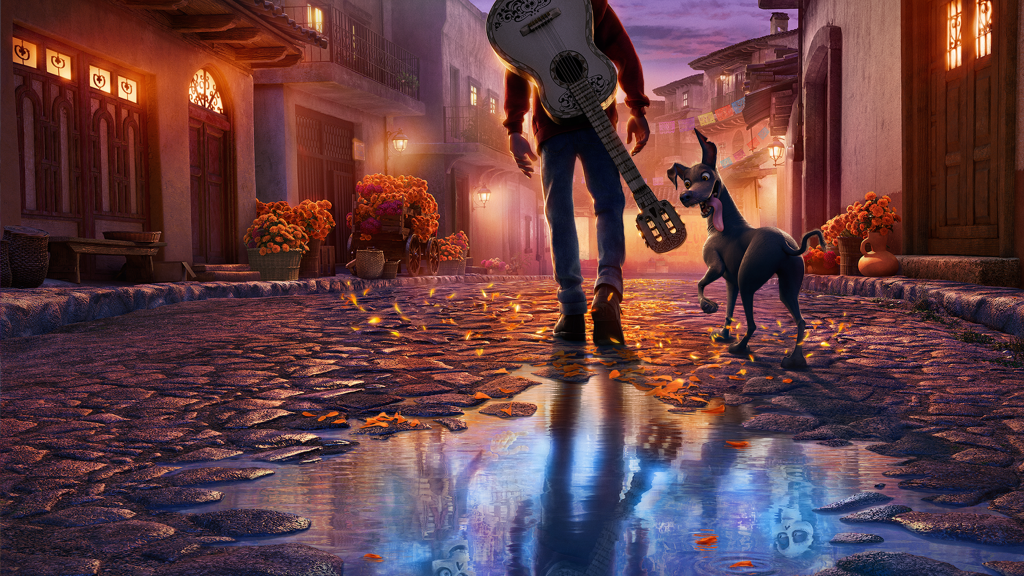 A kid named Miguel (Anthony Gonzales) who dreams of becoming a musician accidentally travels to the Land of the Dead. There, he tries to lift the ban on music in his lineage, and he discovers the meaning behind his family's stories and traditions with the help of an unexpected character - the charming trickster Hector (Gael Garcia Bernal). This is another one of the beautiful fantasy movies that resulted from the Disney and Pixar collaborations, so we can expect spectacular animation and a marvelous story.
20. Soul (2020)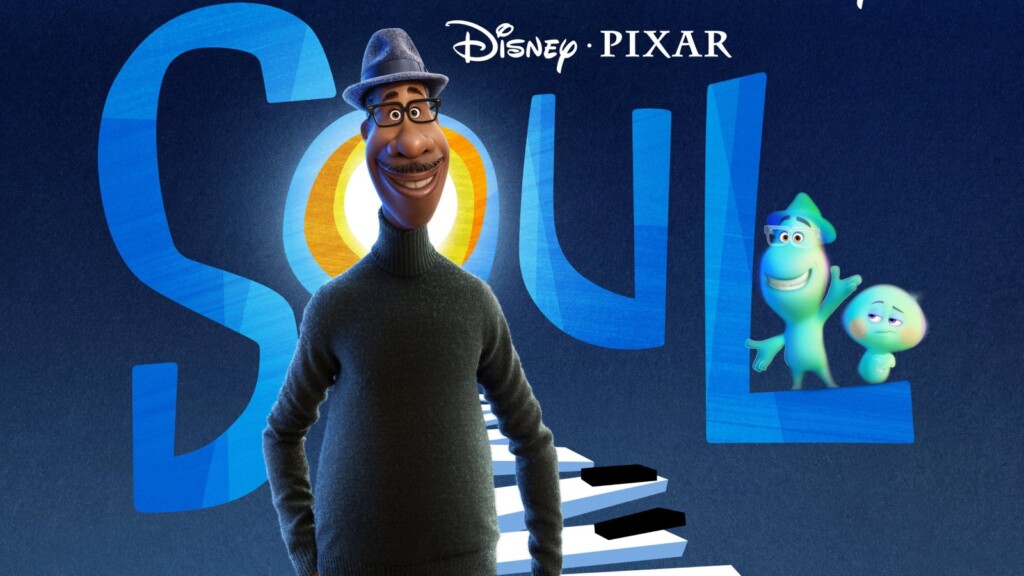 Soul is an acclaimed Pixar musical animation filled with comedy and heart that follows music teacher Joe, who lands a big jazz gig. However, after one misstep, Joe finds himself in The Great Before, where people get their personalities, and tries to reunite his soul with his body. It stars the voices of Jamie Foxx, Tina Fey, Graham Norton, Questlove, and Angela Bassett, among others. Besides John Batiste's original jazz compositions, the film's score contains compositions by Trent Reznor and Atticus Ross and won two Academy Awards.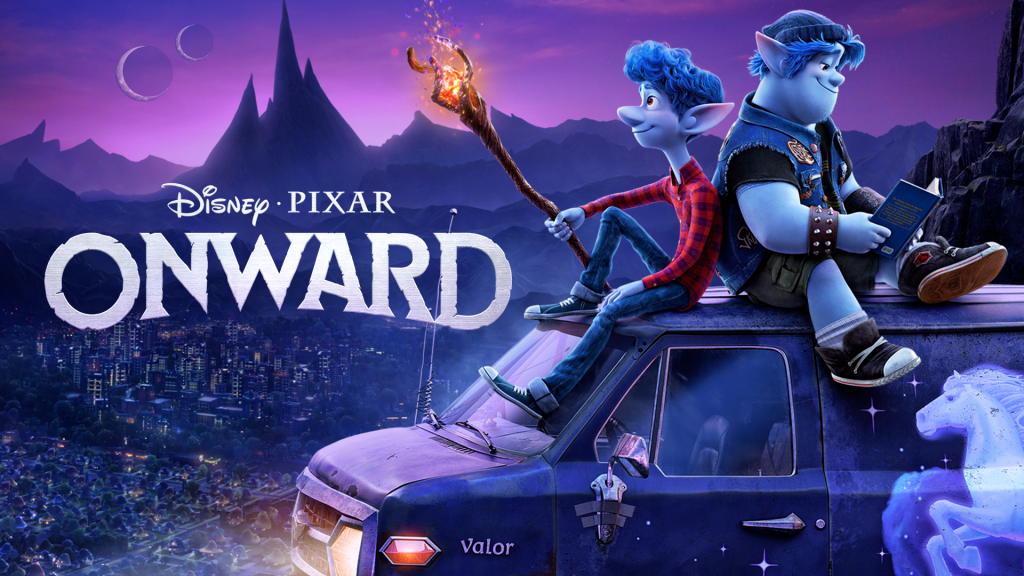 This Disney and Pixar animation is set in a suburban fantasy world where we meet blue elf teenage brothers Ian (Tom Holland) and Barley (Chris Pratt), who long for a magical quest. As it happens, they get their wish - they set out on a quest to find an artifact that will temporarily bring back their dead father. This trick would let them spend a day with him in a holographic form, but things go wrong, and they only get half of his figure. When their mother finds they're missing, she goes to find them in a touching story about family and love.
Since this movie was a hit, we should add it to the list. It indeed introduces the viewers to a magical world, where princess Elsa discovers she has ice powers. Fearing she could hurt other people, she runs off, so her sister Anna sets on a journey to find her and stop Arendelle from becoming an ice kingdom. On her way, she encounters rugged mountain man Kristoff and hilarious snowman Olaf, trolls, and other creatures. You won't evade the singing in this move either, so hold on to your hat.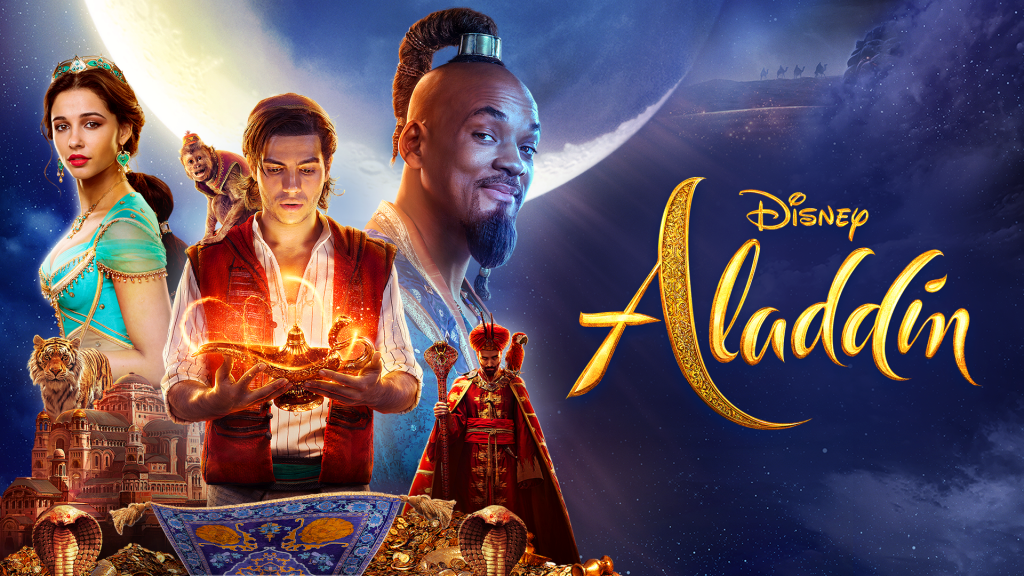 You already know the story involves a princess, a magical lamp, and a flying carpet, so it definitely fits the bill. This new live-action version is a savory comedy filled with adventure that follows the beloved romantic story of street-wise boy Aladdin and young Princess Jasmine, who are portrayed by Mena Massoud and Naomi Scott, respectively. However, we can also see a genie, Will Smith, delivering an awesome performance with hilarious dialogues - and singing, let's not forget the singing.
16. Luca (2021)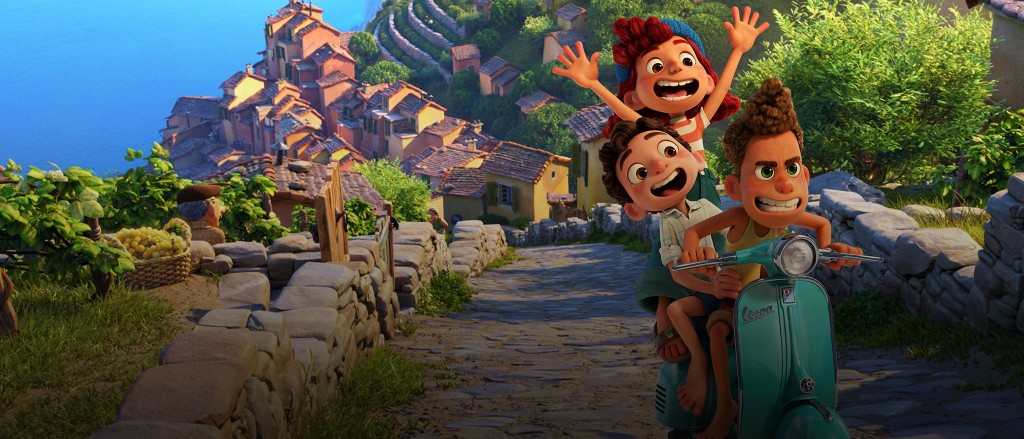 We love that Luca managed to turn an idea around and swap places - the main character is actually a sea creature who turns human when out of the water and who explores the mysterious and scary human world. This is the coming of age story of a boy called Luca who experiences an unforgettable summer alongside his friend Alberto in a beautiful Italian riviera town. It was praised for its visuals, voice acting, and nostalgic feel, and the design and animation were inspired by hand-drawn and stop motion works and Miyazaki's style.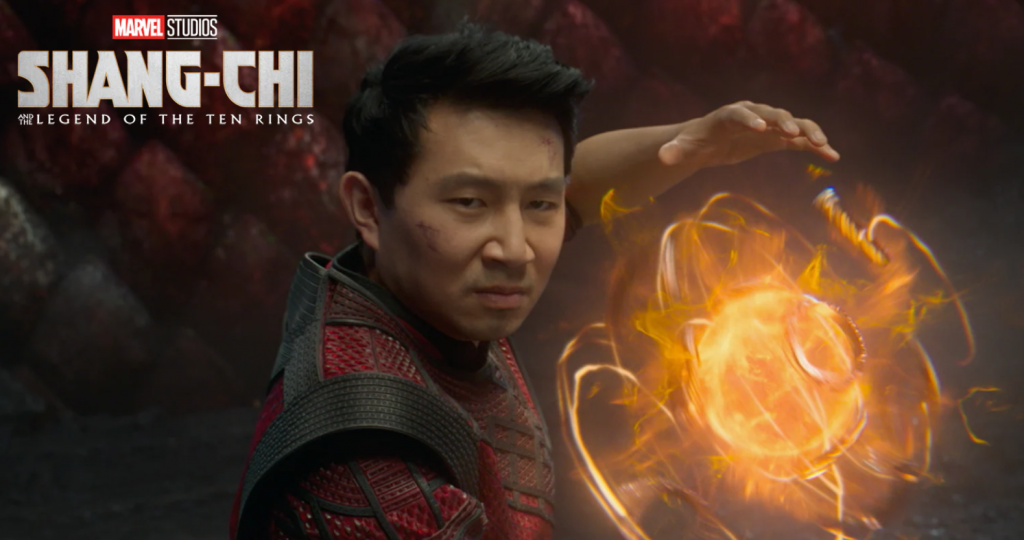 Immortal Wenwu (Tony Leung), who wields the ten powerful rings, pushes his superhero son Shang-Chi (Simu Liu) to search for a mythical village where his long-gone mother was born. So this is how we are taken to a fantasy world in a surreal realm. Wenwu believes his dead wife is hiding behind a sealed door holding back the evil from entering the world, so he tries to tear it down. The Marvel movie is filled with mythical creatures and puts on a good versus evil battle towards the end.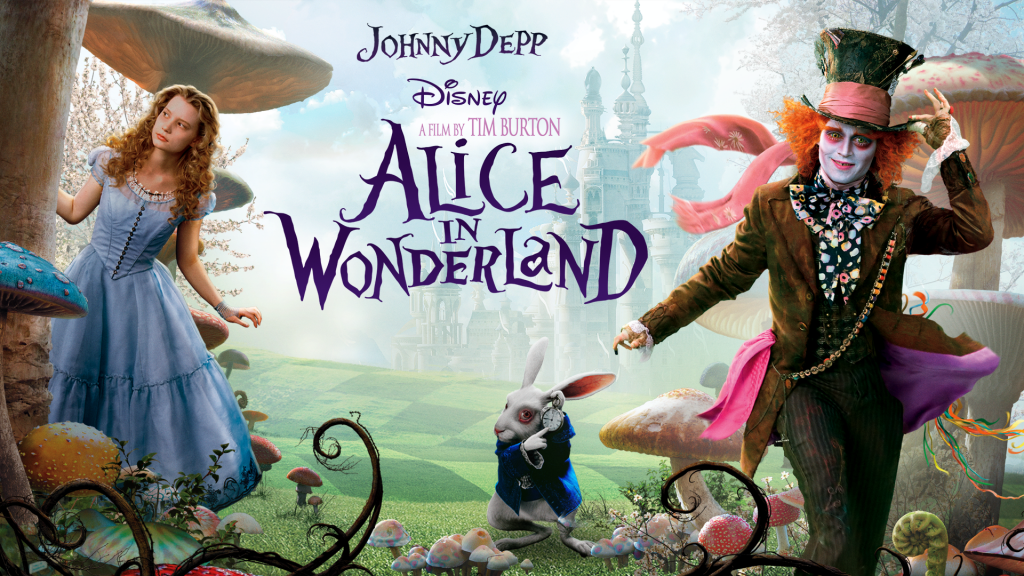 This fantasy movie is a live-action reimagining of Disney's 1951 animated film of the same name. Alice (Mia Wasikowska) is now 19-years-old, and she returns to a richer and more colorful Underworld, where she discovers her old friends and foes. Since the movie is produced by Tim Burton, it's no surprise Johnny Depp (Mad Hatter) and Helena Bonham Carter (Red Queen) are in the cast. Also, Anne Hathaway plays the White Queen, and Michael Sheen is the voice of the White Rabbit.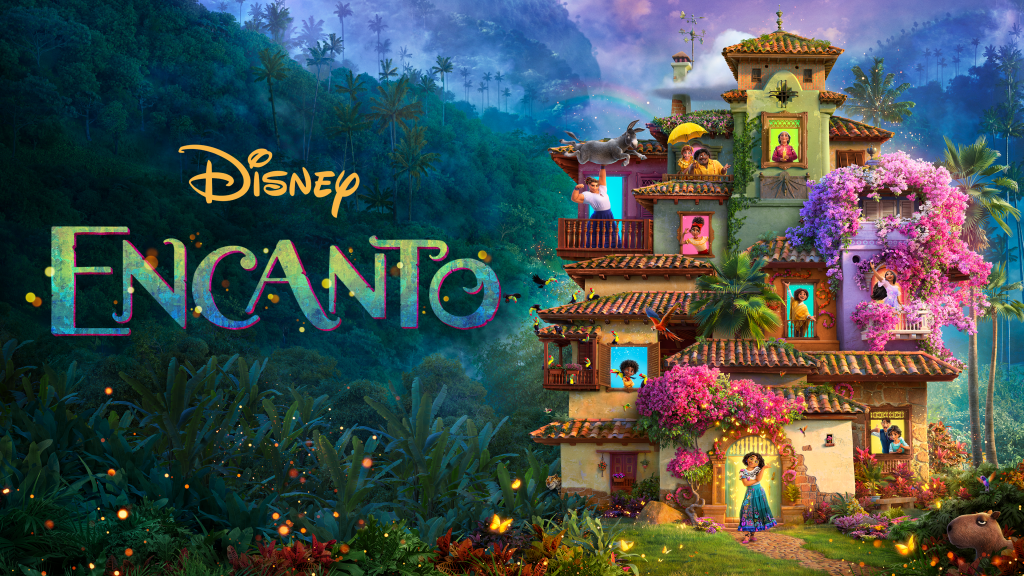 The Golden Globe-winning Encanto is a fantasy animation that tells the tale of an extraordinary family, the Madrigals, who live in a magical house located in a vibrant town in a wondrous and charming place hidden in the mountains of Colombia. There comes a time when each family member is offered a door to their own room by the magical house and receive their unique power, the colors are vivid, there's a lot of singing, and a dark, mysterious story that covers a secret. Why don't we talk about Bruno?
The visuals and the story are spectacular and awe-inspiring in this reimagined timeless fantastic tale, making it one of the best fantasy movies. This wonderful Disney movie follows Clara (Mackenzie Foy) embarking on an adventure to the hidden four realms after her mother leaves her a mysterious gift. The four colorful realms - the Realm of Candy, the Realm of Flowers, the Realm of Snowflakes, and the Fourth Realm, formally called the Realm of Amusement - were made by Clara's mother, Marie Stalhbaum, who is revealed to be also their queen.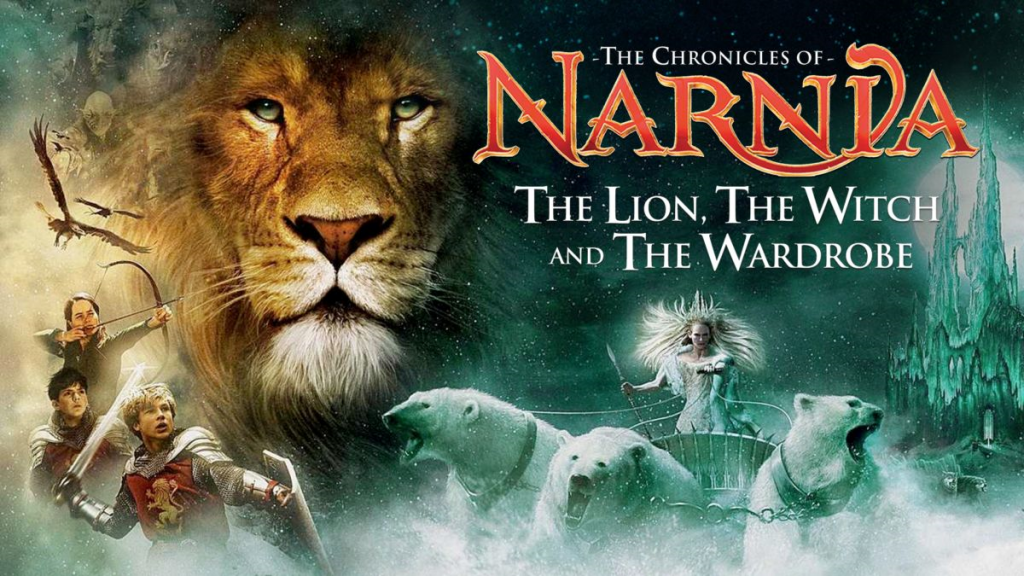 The excellent movie presents the fantasy world called Narnia that we know from the CS Lewis books. After they are separated from their mother in a London bombing during the Blitz, young Lucy, Edmund, Peter, and Susan end up traveling through a magical wardrobe to this fantasy land. We get to see James McAvoy as Mr. Tumnus and Tilda Swinton in a magnificent role as the White Witch who cursed Narnia to eternally experience winter and never Christmas. The children fight to defeat her with the help of the wise lion Aslan.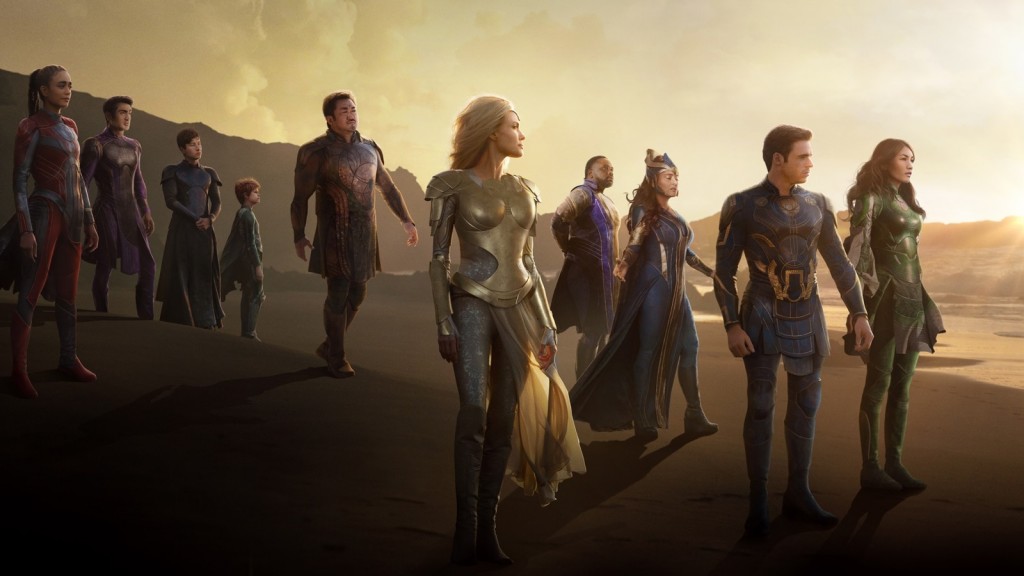 Marvel Studios' film follows the newest group of heroes taken from the Marvel mythos. They are immortal alien race and Earth protectors who come from beyond the stars to fight the monstrous creatures called Deviants. These monsters mysteriously return after being long thought lost to history, so the savior team reunites to defend and save humanity once again. This means we get elaborate fantastic battles, lovely visuals, and legendary characters.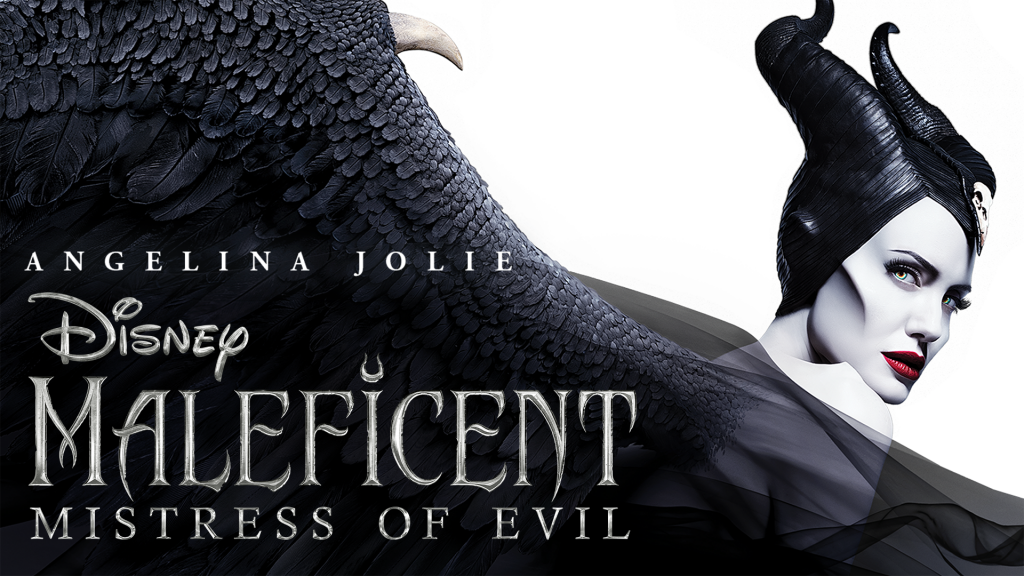 Set five years after the actions in the first movie, the sequel follows Maleficent, as her adopted Princess Aurora is invited to marry the neighboring kingdom's heir. Angelina Jolie reprises her role as the main character and Elle Fanning as Aurora. Moreover, Michelle Pfeiffer plays the future mother-in-law queen. We get some beautiful scenery and a major battle involving armies of the magical forest realm and humans.
This is a beautiful twist on this classic Sleeping Beauty tale, and it received a nomination for Best Costume Design at the 87th Academy Awards. Angelina Jolie delivers a magnificent performance as Maleficent, alongside Elle Fanning as the cursed Princess Aurora, whom she later adopts and protects despite all. In this story, the young Aurora becomes the princess of the magical forest realm bordering a human kingdom called Moors and all the fantastic beings living there.
This fantasy Tim Burton movie is based on a fantasy novel of the same name. Jake (Asa Butterfield) unravels a mystery that spans over alternate universes and times, leading to the discovery of this secret place - home for children showing abnormal abilities such as floating, invisibility, or pyrokinesis. The stunning Eva Green plays Miss Peregrine, the headmistress of the place young Jake ends up protecting from evil entities, and critics praised Burton's direction and visual atmosphere.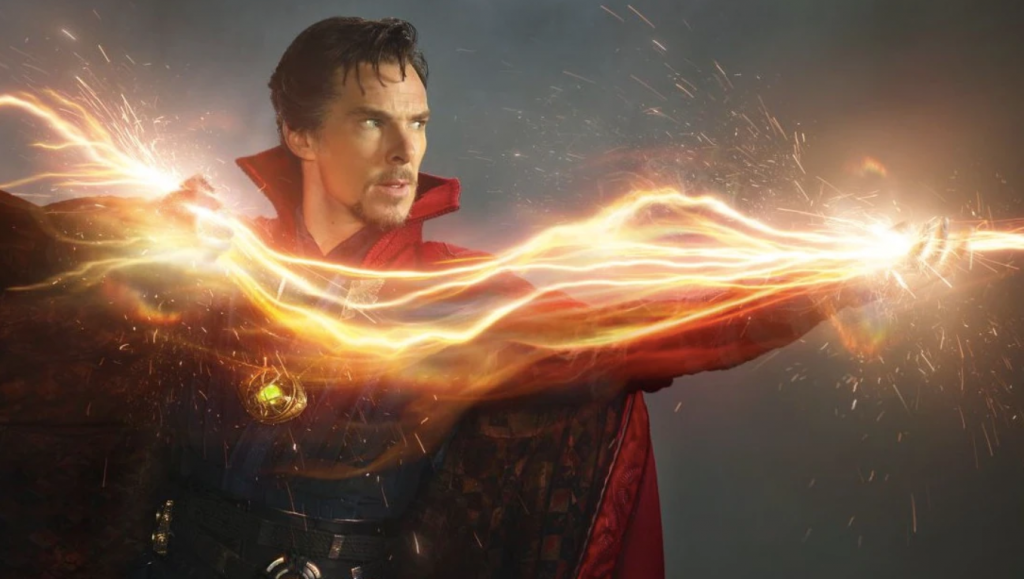 Doctor Stephen Strange (Benedict Cumberbatch) stars as a world-renowned but egotistical neurosurgeon who loses the ability to operate after a horrific car crash. Searching for a cure, he meets the Ancient One and enters a hidden fantasy world. He becomes a student learning mystical and martial arts in the Sanctum Sanctorum, where he remains to battle unseen dark forces that want to destroy the world. At this point, he's an extremely powerful wizard and the current Ancient One.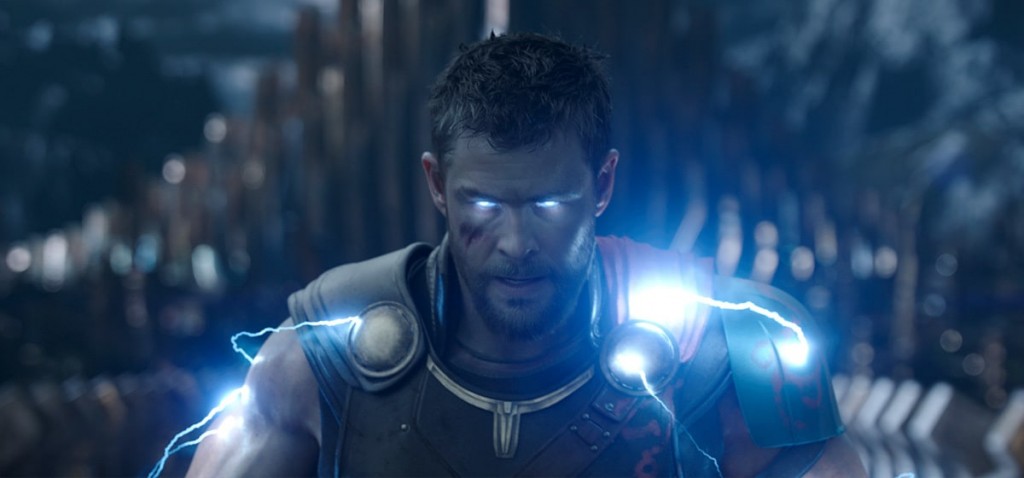 This is the highest-grossing movie of the trilogy, and we get to see Chris Hemsworth as Thor as he tries to save Asgard from Hela (Cate Blanchett), so the imagery of the legendary Norse city in the sky, the Bifrost Bridge, and the valkyries is surely a sight to see. Many critics consider this to be the best installment of the Thor films, and it was critically acclaimed for its acting and direction, as well as the action sequences and humor.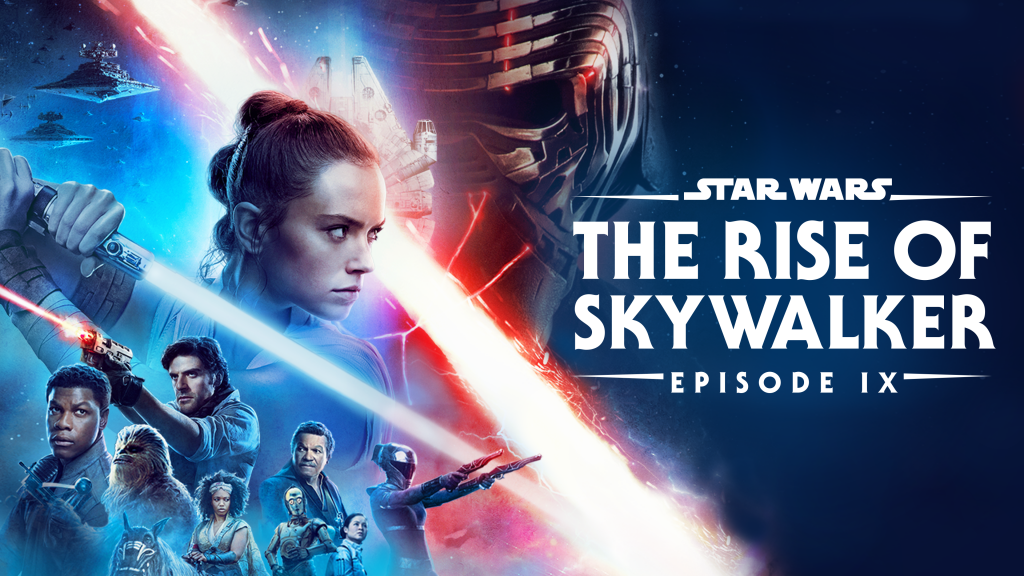 We chose this particular episode because it won numerous awards for visual effects. Otherwise, the fantasy setting is quite unique, as the Star Wars movies are epic space operas featuring a second Death Star, spaceships like Star Destroyers, TIE fighters and X-wing fighters, lightsabers, robots, and the Force. In this one, which is the final episode of the nine-part Skywalker saga, Rey (Daisy Ridley), Finn (John Boyega), and Poe Dameron (Oscar Isaac) lead the Resistance's final stand against the Palpatine-backed Supreme Leader Kylo Ren (Adam Driver).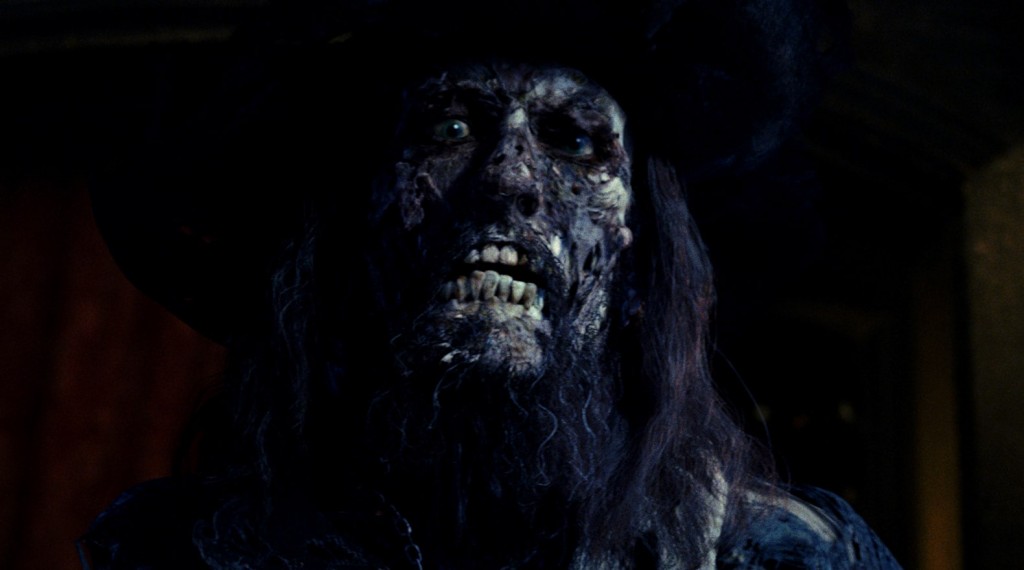 This spectacular fantasy swashbuckler Pirates of the Caribbean movie seasoned with comedy is how the story began, as Captain Barbossa (Geoffrey Rush) steals Jack Sparrow's (Johnny Depp) ship, the Black Pearl, and attacks Port Royal to kidnap the governor's daughter, Elizabeth (Keira Knightley). What we find out later is that the crew of the Black Pearl is cursed to be immortal - or rather undead - as they all turn to ragged skeletons when moonlight touches them.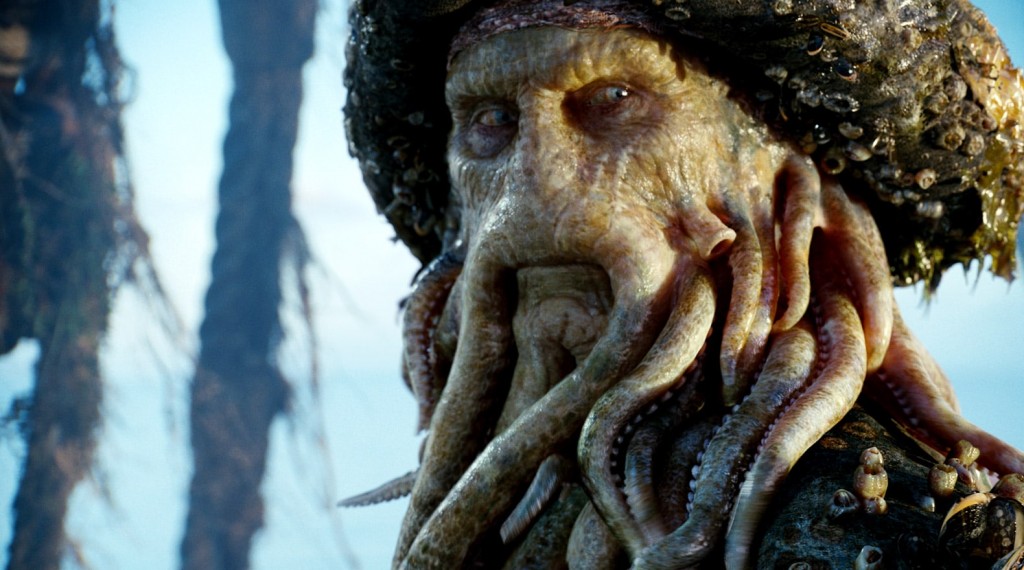 The Pirates of the Caribbean saga has some of the most spectacular fantasy visuals. This time, it's the crew of the Flying Dutchman that's cursed to never make port and look like sea creatures, captained by Calypso's lover Davy Jones. He is the one who raised the Black Pearl from the depths after a barter with Jack Sparrow (Johnny Depp). This movie pushed more memes and quotes into pop culture thanks to Jack's special hilarious input while stranded on the island with the cannibals.
Dead Men Tell No Tales is one of the best fantasy movies on Disney Plus, with a great story and great imagery, as Spanish pirate-hunter Captain Salazar of Silent Mary and his crew are cursed phantom men marching on the bottom of the sea but cannot walk on land. It stars Johnny Depp, Javier Bardem, Geoffrey Rush as our favorite captains - Jack Sparrow, Armando Salazar, and Hector Barbossa, respectively.
If you'd like to add anything else, use the button below to leave a comment. And lastly, thank you for visiting TechNadu!