Subtitle piracy domains in Australia will get a three-year block from local ISPs
ISPs expected to go a step further by monitoring re-routing and blocking that one as well
The winner of the court battle is Village Roadshow Entertainment, a company that has been fiercely fighting piracy lately
The Federal Court of Australia has ruled that the sharing of subtitles constitute an infringement of copyright, so they ordered locally operating ISPs to block a list of domains that were reported by Roadshow. The latter is the company that initiated this legal endeavor against subtitle piracy sites, asking for their blocking on the ground that the case was essential "no different" from other site-blocking applications that were successful on the court. The judge concluded that the case was actually different but similar enough to issue the resulting ruling.
According to the decision, Roadshow will pay $50 for each blocked domain as compliance costs to ISPs like Vodafone, Optus, Vocus, and Telstra, while they will have the obligation to block the designated domains in 15 business days. The ISPs are not expected to just block the domain names that the court highlighted, but also to do anything that they can in order to disable local visitor access to them even by re-routing through other online locations. Roadshow will be monitoring the process of implementation of all these measures, and ISPs will regularly report on their progress to the media company.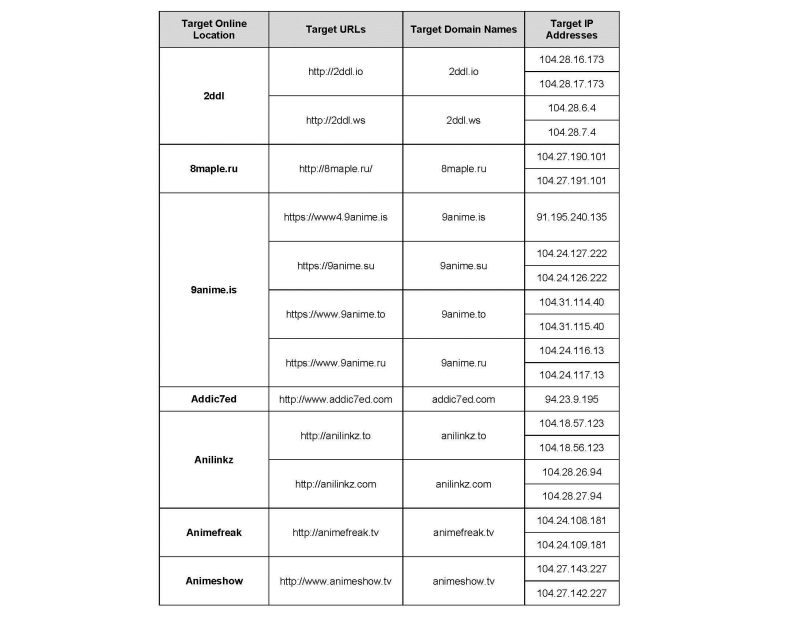 The domains that are about to get blocked for the next three years – a period of the court decision validity – include popular online subtitle databases such as "Addic7ed", "Opensubtitles.org", "Subscene", "Torrentfunk", and "Yifysubtitles". The list also includes anime content domains, and a couple of media-containing websites so as to strengthen the case and make it correlate to previous successful cases.
What remains the main point of dispute is whether sharing subtitle files constitute copyright infringement or not, as the relevant websites contain no other media or movie files. Prosecutors of this type of cases demonstrate that subtitles are created in close conjunction with pirated movies and shows, is often downloaded as a packaged with the copyrighted material and synchronized accordingly. Courts accept that subtitles are part of the screenplay, and consider them a piece of literary work, thus treating them as copyrights.
Where do you stand on the above? Do you think that piracy has taken another blow, or will the water always find its way? Let us know in the comments below, and don't forget to join the discussion where our online community also likes to hang out, on Facebook and Twitter.