No one can reproduce your tendons, arteries, and blood perfusion pattern, so why not use it as an authentication key? Apple Watch 5 may do so. 
Apple's new patent for subepidermal imaging opens up the way to advanced bio-authentication systems.
This system could be seen in the upcoming Apple Watch 5, which is set to be released in about six months.
Apple Watch 4 is the pinnacle of wearable technology, featuring electrocardiography abilities that are so accurate, FDA approved the device following compelling evidence from large testing datasets. Apple Watch 5 will use even higher-level biometrics, and it may not be limited in just the safety of the owner, but also incorporate them to the anti-theft protection of the device. According to a new Apple patent that surfaced recently, Apple could integrate a new light field camera onto their next-gen Watch, that could be used to "see" inside the wrist of the bearer and create a specific user authentication ID.
Long story short, the Apple Watch 5 could be made to work only with its rightful owner, making it entirely theft-proofed. The patent that was published by the U.S. Patent Office was filed at the end of 2018, so whether we will actually see such a system in the next Apple Watch cannot be said with certainty. However, the fact that it's signed by people who are allegedly experts in imaging technologies (among other relevant fields) raises the hopes that this will not have the ending of the AirPower. The main question is not whether this system can be implemented or not, but if it will be accurate enough to be used as a reliable day to day bio-authentication method.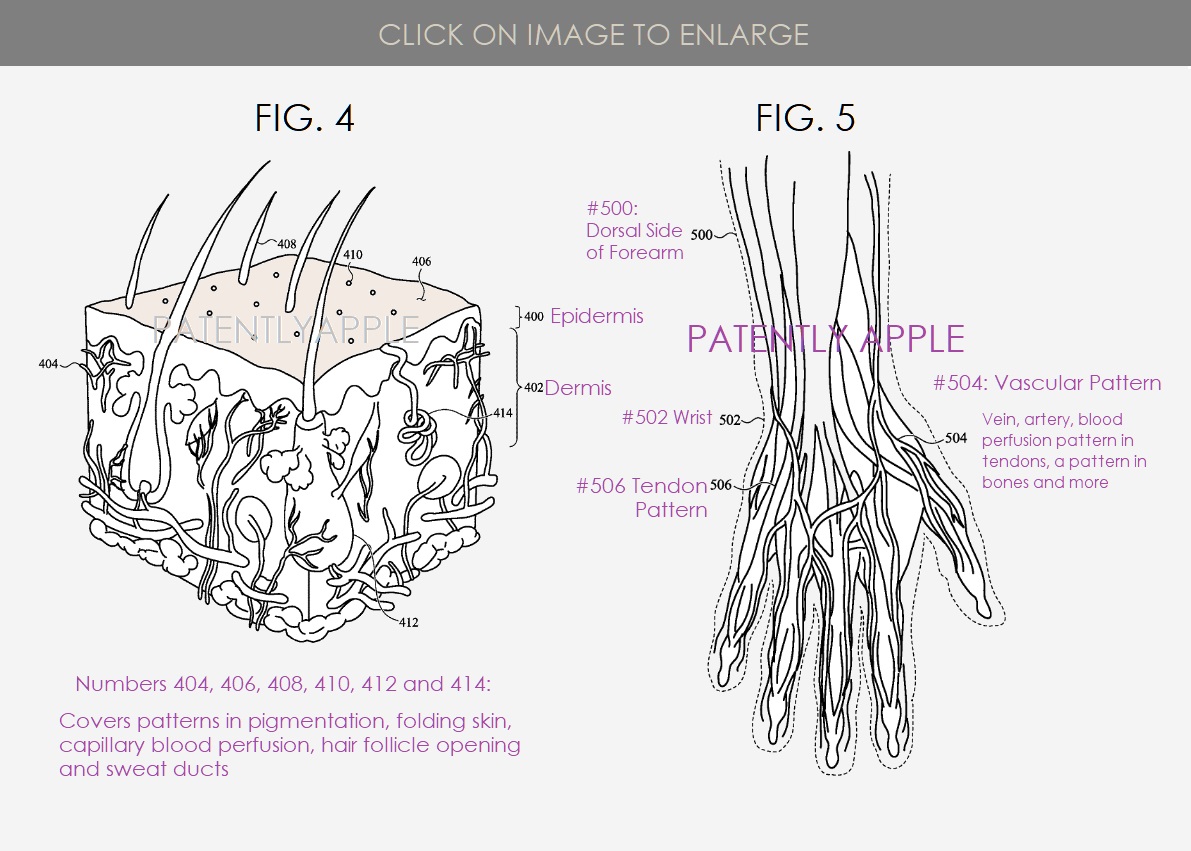 According to the patent description, the owner of the watch could take a set of images of his/her wrist, capturing the hair follicle pattern, a vascular pattern, a vein pattern, an artery pattern, a blood perfusion pattern in skin, a blood perfusion pattern in tendons, a blood perfusion pattern in fascia, a tendon pattern, a connective tissue pattern, a skin pigmentation pattern, a pore pattern, and/or a bone shape pattern. With all this data stored in combination to form a "reference", we got a powerful multi-layered bio-authentication context, at least in theory. Anytime the watch is worn by a person, a new field image will be generated, and the various features will be compared with the reference. If the match is above a specified threshold of acceptance, the user will be authenticated. If not, the watch will not work.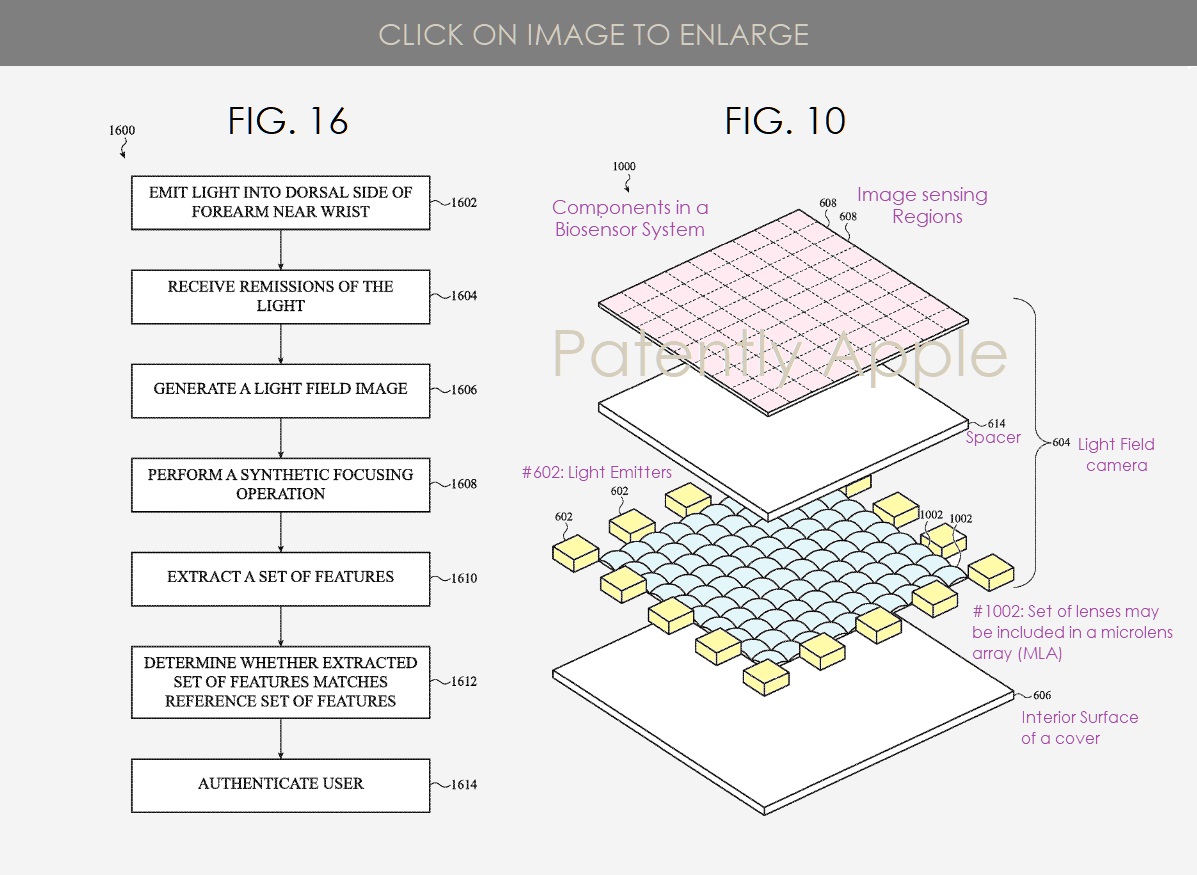 Because this is the first time we see a system like this, even in the description of a patent, there's the provision of using PINS, touch gestures, passwords, and other methods in combination to surpass the bio-authentication layer and unlock the watch. The system may get faulty after all and/or lose its reference data. However, it will be interesting to see how it works in real life, as it has the potential to be an exceptionally strong authentication system.
Would the introduction of a new bio-authentication system like the one described above be a reason for you to buy the next generation of Apple Watch? Share your thoughts in the comments section beneath, and don't forget that you can find more news on our socials, on Facebook and Twitter.