Apple recently filed a new patent for upcoming iPhones and Apple Watches.
An upcoming iPhone device may include a TrueDepth camera as well as a Touch ID fingerprint scanner.
Future Apple Watches may come equipped with Face ID technology as well.
A new patent filed by Apple suggests that an upcoming iPhone device will contain both Face ID and Touch ID. The filing also suggests Face ID being introduced in an upcoming Apple Watch. One of the biggest issues of existing 2D face-recognition systems is the high rejection rate if implemented correctly.
Facial recognition technology has been in a hit-or-miss situation for far too long with people constantly finding ways to trick the authentication technology. There is also the problem of false negatives and users are forced to use classic authentication methods like PIN, password or pattern authentication. Apple's TrueDepth camera addressed the issue by adopting 3D imaging, but it's far from perfect.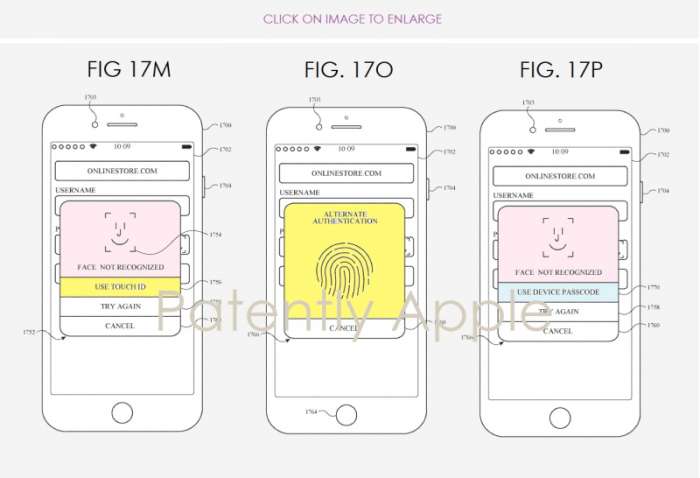 The new patent filing seeks to address the issue with Face ID and Touch ID being implemented on the same device. The patent suggests that Face ID will be the primary unlock method with Touch ID being used as a fallback. Like other devices, a passcode option will be available if both authentication methods fail.
One of the surprising things about the new Apple patent is a hardware touch sensor instead of using an on-screen fingerprint scanner. However, the tech giant is known to use dated diagrams for illustration purposes, and it is entirely possible that we will receive on-screen fingerprint authentication in upcoming devices.
Even though the patents hint at specs of upcoming devices, there is no need to take them too seriously as the company often files for more patents than it needs to secure its intellectual property. The next set of iPhones and Apple Watch devices are set to release around Q4 2019, and we can expect some of the technology filed in the patents to make it into next year's devices.
What do you think about the new Apple patent? Let us know in the comments below. Don't forget to follow us on our socials at Facebook and Twitter for more news.