Based on Apple's M1, the latest chips present a giant leap forward. 
The M1 Pro has a 10-core CPU and 16-core GPU and up to 32GB of RAM. 
The M1 Max has a 10-core CPU and 32-core GPU and up to 64GB of RAM. 
Apple's newly introduced MacBook Pro models feature the company's most advanced chips yet, called 'M1 Pro' and 'M1 Max.' As their name implies, they're based on the M1 chip, still found across a wide range of Apple's tablets and computers. However, both of the newly unveiled chips push things further in a pretty big way. So, let's talk about what's new in Apple's M1 Pro and M1 Max chips. 
M1 Pro – Performance & Capability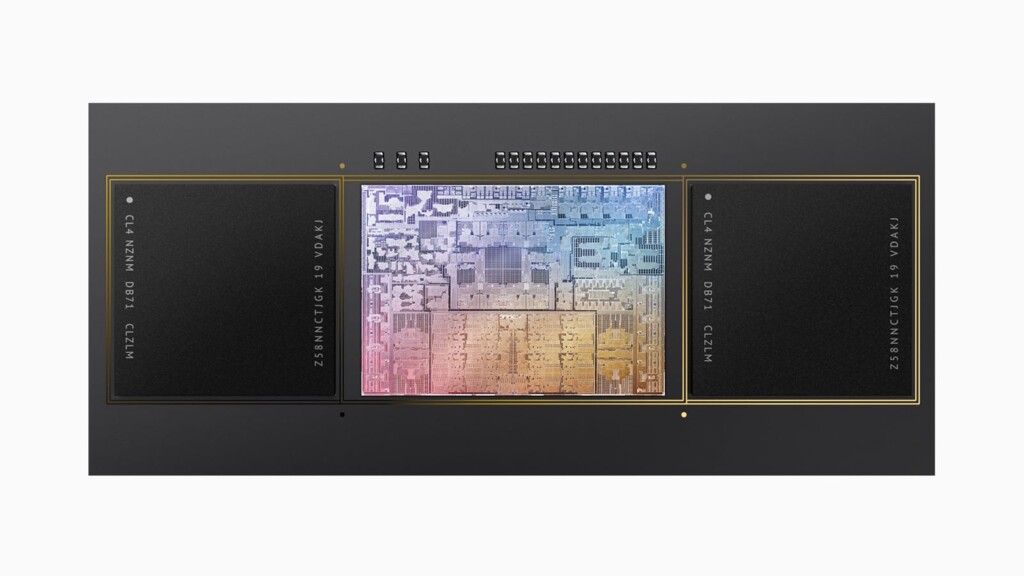 | | |
| --- | --- |
| CPU Cores | Up to 10 |
| GPU Cores | Up to 16 |
| Unified Memory | Up to 32GB |
| Memory Bandwidth | 200GB/s |
| Neural Engine Cores | 16 |
| Number of Transistors | 33.7 billion |
| Process | 5nm |
Apple's M1 Pro chip comes with 33.7 billion transistors while utilizing the same 5-nanometer process technology as the M1 chip. That translates to its physical size as well, making it bigger than its predecessor, managing to bring a 10-core CPU that is 70 percent faster.
All of that means that pro users are going to love this chip, which seems like a very significant step forward in comparison to the M1, which is quite capable on its own as well.
Let's not forget to mention that the M1 Pro has an (up to) 16-core GPU, which makes it 2 times faster than the M1. Apple also notes that the M1 Pro is 7 times faster than the integrated graphics on the latest 8-core PC laptop chip. And when compared to a high-end GPU for PC, it brings similar performance while using up to 70% less power. In other words, you get a massive boost in performance without cutting shot your notebook's battery life.
M1 Max – Apple's Most Powerful Chip Yet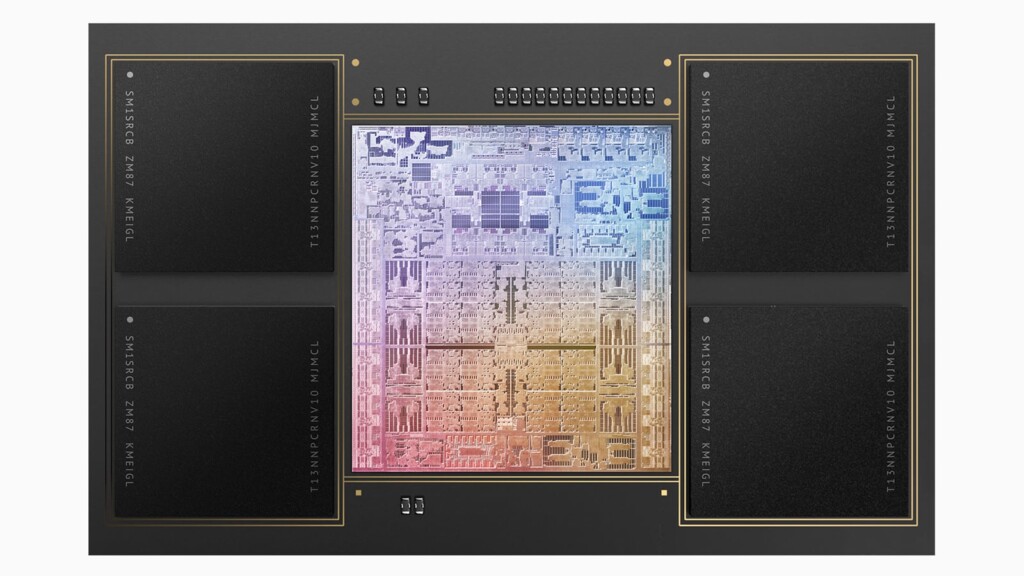 | | |
| --- | --- |
| CPU Cores | Up to 10 |
| GPU Cores | Up to 32 |
| Unified Memory | Up to 64GB |
| Memory Bandwidth | 400GB/s |
| Neural Engine Cores | 16 |
| Number of Transistors | 57 billion |
| Process | 5nm |
The M1 Max has the same 10-core CPU as the M1 Pro. However, it adds a 32-core GPU that brings up to 4 times faster graphics performance than the M1. This is also the largest chip Apple has ever built, featuring 57 million transistors, 3.5 times more than the M1. Needless to say, even the most demanding users should be more than happy with this chip's performance. 
Now, what's surprising about the M1 Max is its energy consumption. As you can see by now, Apple's latest M-branded chips come with unbelievable power. However, the M1 Max comes with GPU performance comparable to a high-end PC GPU while consuming up to 40 percent less power. That also means less heat is generated, so fans will run quietly and less often. 
All in all, it looks like Apple is moving quite aggressively towards its full switch to ARM chips. At the moment, M1 chips are found across mobile devices, desktop computers, and notebooks, with more Apple-made products to join those lineups soon.