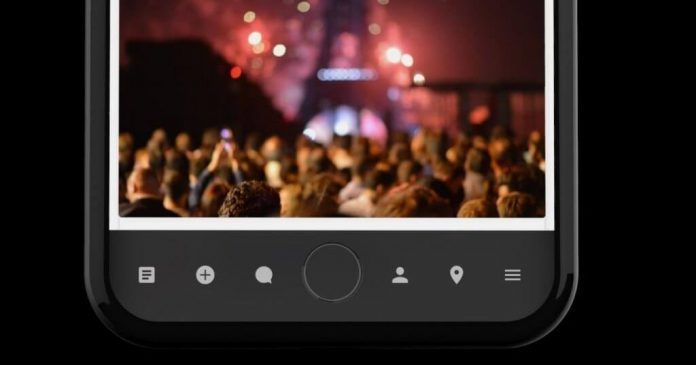 Apple iPhone 8 the flagship phone of 2017. It marks the 10th Anniversary from the first iPhone launched back in 2007. We know that something special arriving this year. Few concepts have been created and below one is by Thadeu Brandão.
Design rumours started to rise from Apple's supplier chain for several significant features like edge to edge curved display, an OLED Screen and water resistance phone with reinforced with forged steel chassis.
The video brings in details about the touch bar-like interface at the bottom screen covering the unused space similar to the one used in MacBook Pro.
Touch ID
After many rumours on no-home-button are coupled with Apple integrating Touch ID directly into the screen clarified in the Foxconn report.
"Qualcomm's Sense ID is said to detect fingerprints through a variety of materials including glass, by using ultrasonic sounds. To be fair, we haven't yet seen implementations of Sense ID literally working from beneath smartphone displays," mentioned by Rohan on NDTV Gadgets.
The older home button lets you use some commonly used handy tasks.
Touch to Unlock.
Press once to return to home screen from any app.
Press & Hold to wake up Siri
Double Tap to initiate Multitasking.
From the looks of the rumours, one thing is for sure Apple will take its chance of loosing the home button since iOS 10 has high functionality features